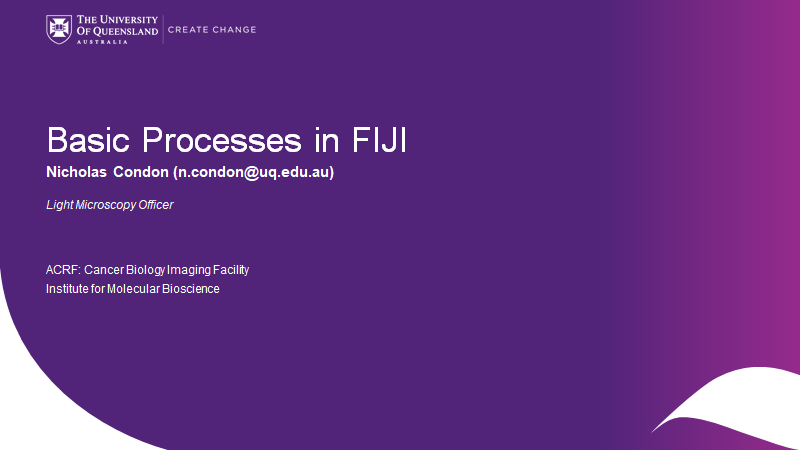 Background
This workshop has been written by Nicholas Condon and is available to all for use.
This workshop provides a basic foundation to the open source image analysis program, FIJJ (FIJI Is Just ImageJ). It is intended for people who have never used the program before, or require a re-fresher on how to open images, merge channels, perform projections etc.
Topics Covered
Short background presentation on FIJI & why you should use it (Separate File)
Opening/Saving/Closing Images (.tifs and Bio-Formats compatible files)
Merging channels, and dealing with multiple channel images
Adjusting Brightness & Contrast and using histograms
Adjusting bit-depth
Adding scale to images & adding scale bars
Image Stacks (Montages, Projections, Re-Slicing, Orthogonal Views)
Basic Measurements (Area, Intensity, Shape descriptors, Line Scans)
Creating Selections (Manual, ROI Manager)
Overlays
Workshop Files
To access the exercise files please click on the following link. Here you can download the complete folder of data and PDFs of the workshop guides (673megabytes).
This link requires you to enter the password: Microscopy