About us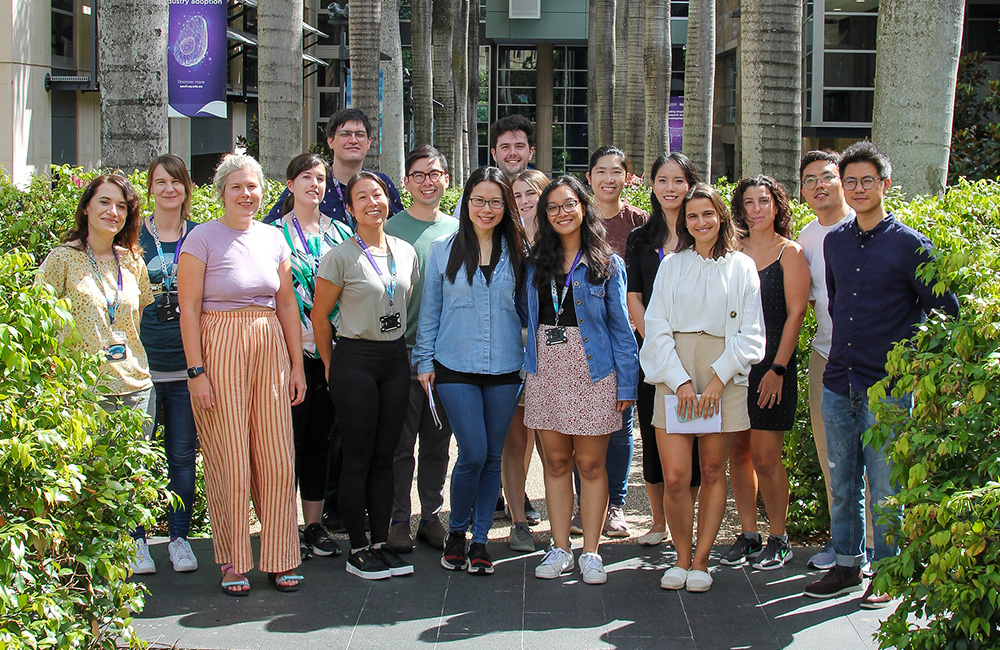 Early and Mid career researchers (EMCRs) are attracted to IMB because of the institute's excellent facilities, intellectual environment & well-funded labs.
IMB has an active EMCR community led by the institute's EMCR Association (EMCRA@IMB, pictured right), which organises regular mentoring and professional development events for their peers, and shares useful information and advice on taking the next step in your career via their quarterly newsletter EMCRA Node.
Current activities of the IMB EMCR committee include:
organising seminars and workshops focusing on EMCR career development opportunities
initiating a pilot EMCR mentoring program (first in UQ)
organising the EMCR symposium (started at IMB and now UQ wide)
building industry connections
organising networking breakfasts and lunches with IMB invited scientific speakers and other academic- or community-based professionals.