Follow your passion for research
Be part of Australia's #1 Research Insitute and work with world-renowned researchers to solve global challenges.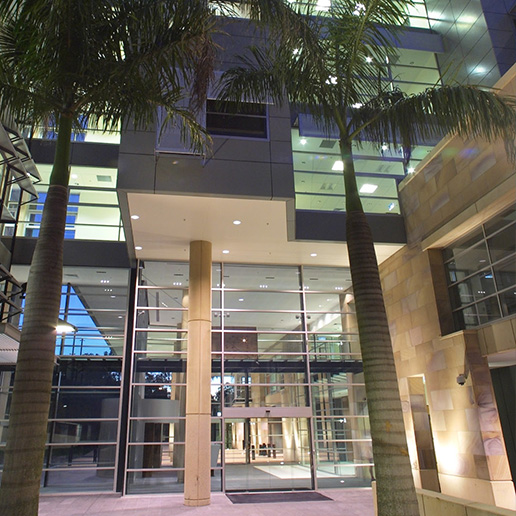 Join Australia's #1 Research Institute
The Institute for Molecular Bioscience is Australia's #1 research institute* with a vision to create a world free from disease. IMB is home to more than 500 staff and students from around the globe working towards this vision through tackling common, chronic and infectious diseases that plague people, animals and plants.
IMB was established in 2000 to make Queensland a global epicentre of drug discovery, and create the full pipeline of capabilities from basic discovery science to translational research, spanning genomics, chemistry and biology. IMB has spun out 15 companies from its research, many of which have drugs in clinical trials, and we have been instrumental in bringing bee-friendly pesticides and cane toad baits to the market.
*Nature Index, 2022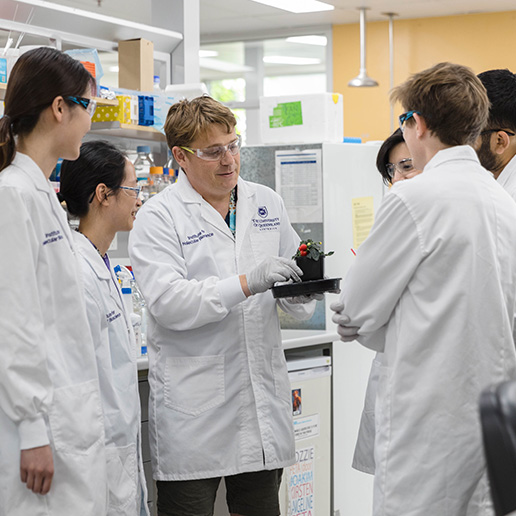 Work in cutting edge research
Our students are a vital part of our work to develop solutions to some of the world's toughest health and environmental challenges. Whether your passion is treating infectious and chronic diseases, investigating our genome to learn its role in health and disease, or developing the medicines of the future, IMB has a project for you.
Use state of the art facilities
Platform technologies are one of the primary enablers of discovery and innovation. IMB, in partnership with the University, government and funding agencies, has invested heavily in cutting-edge technologies that can transform approaches to solving problems and answering questions.
From high performance computing, Lattice Light Sheet Microscopy and other forms of laser imaging, to NMR, mass spectrometry, and crystallisation facilities that act as a conduit to the Australian Synchrotron, the IMB has a range of research infrastructure facilities that create unparalleled opportunities to afford breakthrough discoveries in fundamental and applied sciences, as well as supporting translation for industry needs.
Feel supported every step of the way
We support our students throughout their research journey so you can focus on your research. Not only do we offer state of the art research facilities, we also have a commitment to your career development via regular training/upskilling workshops and networking events. We are also committed to providing a happy, safe and inclusive work culture to allow you to be healthy, grow and do your best work.
Hear from our students
Hear first hand about the experiences of our students and see what studying at IMB could be like for you.
Sign up to alerts
Sign up to be the first to know of new research projects added, new scholarships added, and new opportunities.
You'll also be reminded of due dates, get invitations to relevant events and tours, and get updates on the application process.