About us
The Students of the IMB Association (SIMBA) aims to maintain a strong sense of community among IMB students and make sure that the IMB student experience is a positive one.
We run various social events, career development workshops and competitions throughout the year.
Some of our regular events include:
IMBar on Friday evenings
IMB vs AIBN Trivia Night (annual event)
inter-institute soccer tournament (annual event)
science art competitions
regular lunch and dinner barbeques.
Our major professional development event is the Annual IMB Student Symposium, which is a one-day on-site event that provides students with a chance to share their work in the form of posters, 3-minute thesis competition, and short talks. Other professional development events include thesis writing workshops, career discussion panels, and employability workshops.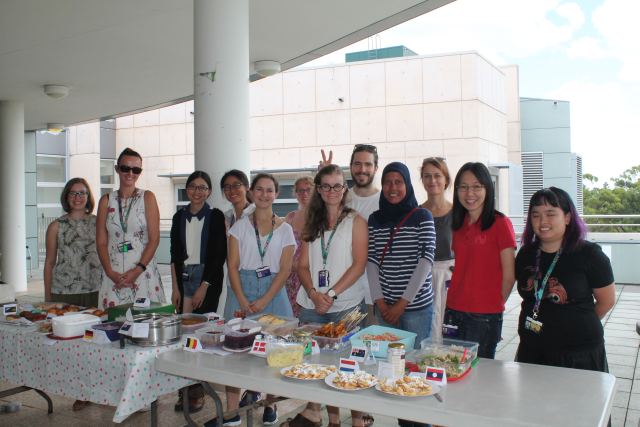 SIMBA is also a platform for students to raise student-focused issues and ideas with senior management at IMB. SIMBA executive members sit on various institute committees— including the IMB OHS committee, equity and diversity committee, and IMB Impact Awards committee—to ensure our students' voices are heard and contribute to the strategic and operational activities of the institute.
The SIMBA committee is also interested in collaborating on joint events within IMB as well as within the wider UQ postgraduate community. We are excited to hold joint events with the IMB ECR committee, and other postgraduate societies from around UQ, to provide IMB students with a chance to mingle and network with the wider UQ postgraduate community.
All students are eligible and encouraged to become members of the SIMBA committee but everyone can help out with events, without needing to take on an official role.
SIMBA is affiliated with UQ Union and the UQ Association of Postgraduate Students (APS).
Join the Facebook group, look for our posters in the lifts or be on the lookout for our e-mails to get the latest information on what's happening.