Chemistry and human therapeutics
Our researchers work in chemistry and biology to better understand the molecular mechanisms of life, ageing, disease and death.
Our chemists study organic, medicinal and biological chemistry, especially using organic synthesis, computer-aided molecular design, and nuclear magnetic resonance spectroscopy to create new chemical structures that interact with or mimic protein surfaces.
We discover new chemical structures, reactions and mechanisms; enzyme inhibitors, agonists and antagonists of protein function; and molecules that mimic the structures and functions of bioactive protein surfaces.
Our biologists study mechanisms of protein and cell activation, signalling pathways, biological processes, disease development and drug action.
We use novel experimental compounds discovered in our group as molecular tools to interrogate the functions of human proteins and cells, and apply some of them to the treatment of animal models of human diseases.
Our interdisciplinary expertise across multiple subdisciplines of chemistry and biology is used to gain insights into chemical and biochemical processes, physiology and disease, and we develop skills in chemistry, biochemistry, pharmacology, immunology, oncology, virology or neurobiology.
We work, in some cases with industry partners, to discover new basic research and apply some of our discoveries to develop experimental treatments for viral or parasitic infections, such as HIV, dengue fever and malaria; inflammatory diseases, such as arthritis, asthma, inflammatory bowel disease and rare immunological disorders; metabolic and cardiovascular disorders linked to obesity and type 2 diabetes; neurodegenerative diseases; and cancers.
Group leader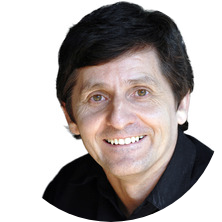 Professor David Fairlie
Group Leader, Chemistry and human therapeutics
Head, Chemistry and Structural Biology Division
  +61 7 334 62989
  d.fairlie@imb.uq.edu.au
  UQ Researcher Profile
Chemistry (organic, medicinal, biological)

Biochemistry (protein-protein interactions, enzymology)

Pharmacology (cellular receptors, animal models of physiology and disease)

Immunology (innate immunity, T cell modulators)