Future medicines were the scientific inspiration for this year's Jo Underhill IMB Art Award winners.
First prize winner Dr Jeffrey Mak also had artistic inspiration from van Gogh's 'Sunflowers' in his artwork 'Microbial Marvel' which celebrates the impact of a recently discovered compound called 5-OP-RU.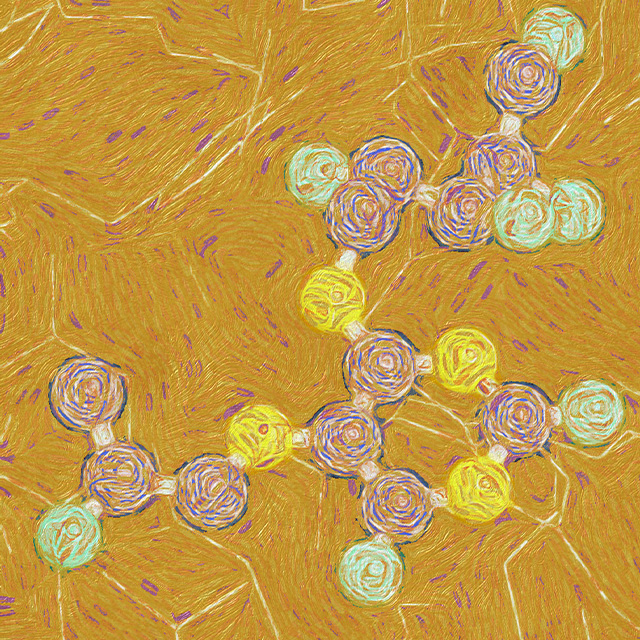 The compound has been shown to promote antibacterial protection, tissue repair and protect against cancer metastases in mice.

"The colours I chose in my artwork were intended to evoke optimism and hopefulness, as reflecting the potential of 5-OP-RU as the basis of future medicines," Dr Mak said.
"As scientists, we are artists in our own way, whether it is designing a new molecule or finding a creative way to do something for the first time – art evokes emotion and this competition allows us to express our work to the public."
The Awards are named in memorium of Jo Underhill, a former artist-in-residence at IMB. Jo's mother, Primrose Underhill, presented the prizes at the Institute's end-of-year awards.

"Having this award named after Jo means she is remembered every year and that is very special," Mrs Underhill said.

Dr Mak said that each year, when he submits an artwork, he thinks of Jo and the wonderful art that she painted at IMB as artist-in-residence.
"I love Jo's art; every time you look at it, you can see something you haven't appreciated before, and you get to know something new about Jo."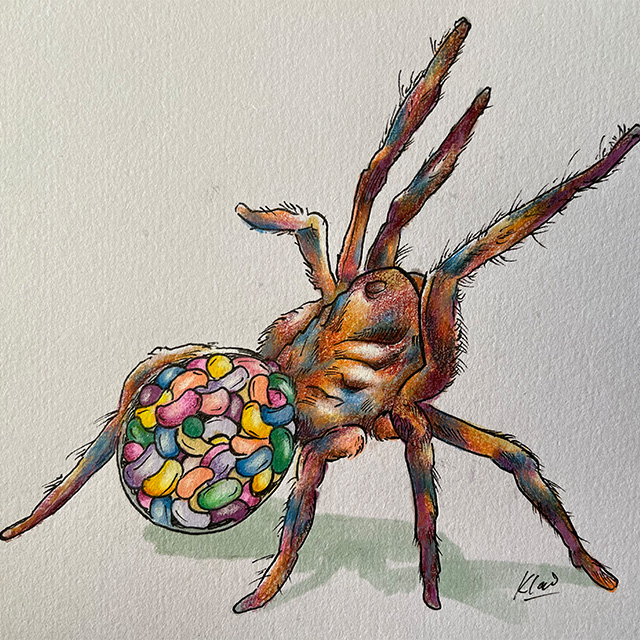 Mr Ken Lai from IMB's Advancement team was awarded the runner-up prize for his pencil drawing of a funnel web spider containing a wealth of treasure in its venom, which researchers at IMB use to find new molecules to cure deadly diseases.

"It's amazing that the scientists can use compounds from something deadly, like venom, to create cures for heart attack and stroke - I was really inspired by how nature influences the life-changing research of IMB," he said.
"It was such an honour to meet Primrose and, in a little way, be part of honouring her daughter, Jo."

The entries were judged by Dr Holly Arden, Director of UQ's Art Museum, Professor Judith McLean, former Chair, Australia Council for the Arts, and Professor Alpha Yap from IMB.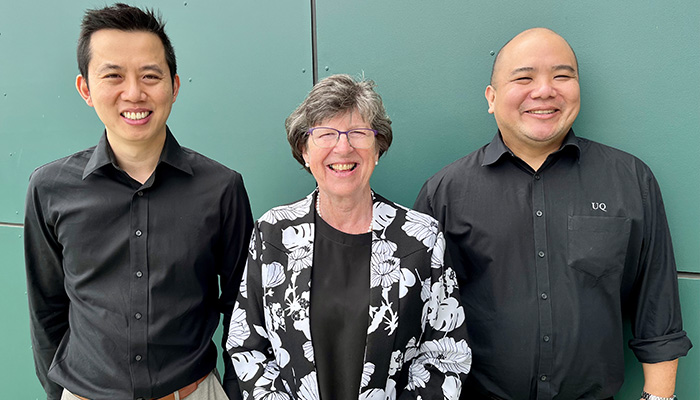 The competition also has a People's Choice Award which was won by PhD student Hongyu Shen's entry 'Exploding Macrophage.'

Mr Shen's entry shows an immunofluorescence image of an immune cell called a macrophage, captured by live cell microscopy.

Mr Shen studies the role of proteins called tetraspanins in the immune response in the hope of reducing inflammation.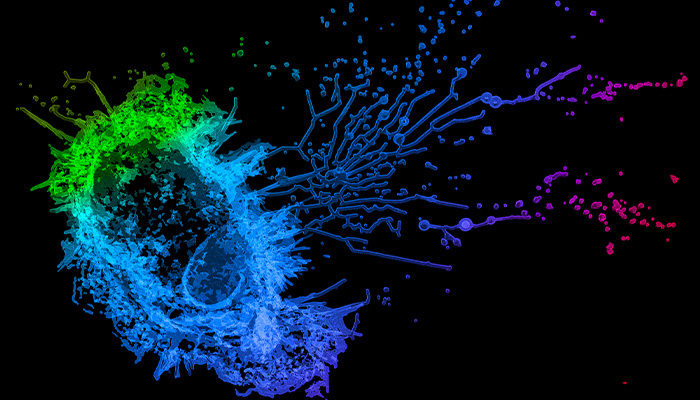 The competition is held every year in honour of Jo Underhill, who died from Hodgkin's lymphoma in 2014.

Discover every entry for this year's competition in our online gallery.