It's as if someone decided to combine all the things Australia is good at and use them to save the world. 
Solar biotechnologies, which tap into the huge energy resource of the sun using the power of green algae, are being designed to expand Australian advanced manufacture, from next-generation COVID therapeutics through to renewable fuels. 
Professor Ben Hankamer and his team at UQ's Institute for Molecular Bioscience are harnessing the natural ability of green algae to absorb solar energy and carbon dioxide to produce molecules that may hold the key to curing some of the globe's health and environmental challenges. 
"Despite their small size, microalgae have shown they can have a big impact," Professor Hankamer said.  
"We've engineered strains of the algae to produce molecules that deliver new diagnostics and treatments for conditions like stroke and epilepsy, inflammation, and bacterial infections – using the power of the sun, while reducing industrial carbon emissions." 
Why make medicines in algae?  
These single-celled green algae have many advantages - they can be produced in low-cost bioreactors at mass scale, to make the medicines of the future more affordable and accessible to more patients. 
They can also assemble complex medicines and diagnostics such as monoclonal antibodies, for example for COVID testing, that have proved difficult and expensive to manufacture in traditional pharmaceutical systems.  
Algal bioreactors are easier to keep free of contaminants, making the end product safer and cheaper.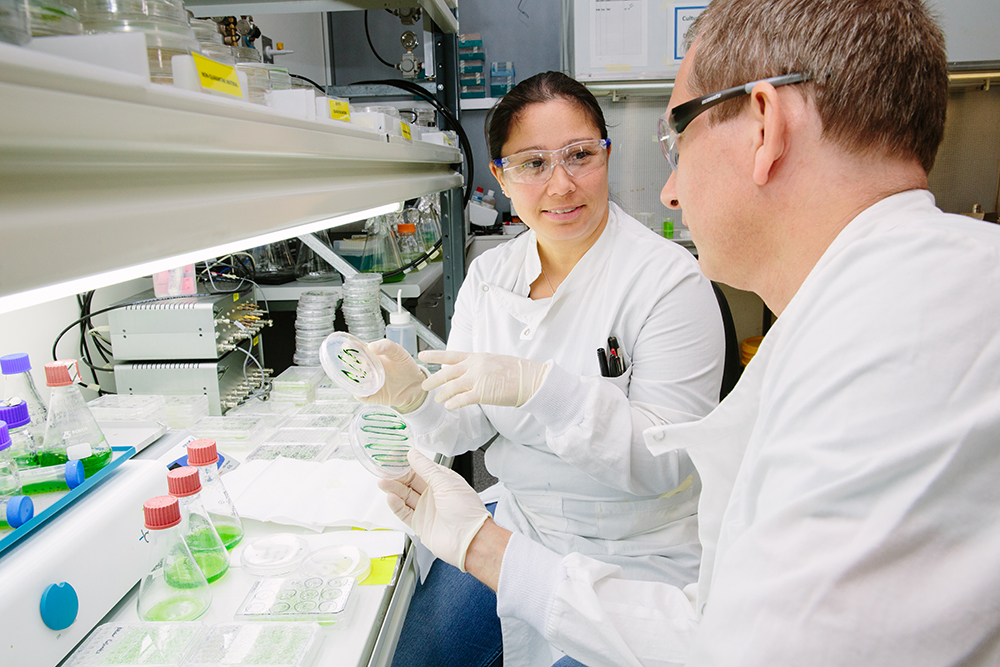 Algae key to saving the planet
Human health is also intricately linked with environmental health. Algae offer the opportunity to drive down global CO2 emissions to reduce the most dangerous effects of climate change. 
For Professor Hankamer there is no time to waste. The Intergovernmental Panel on Climate Change has reported we are now faced with a "code red for humanity".  
"There is virtually no time left to avoid dangerous climate change; the next 10 years are critical," he said.
Now more than ever is the time to ensure the world "uses knowledge to make robust decisions for human and planetary health".  
For example, 80 per cent of global energy is used in the form of fuel, which could be provided through the deployment of microalgae systems.  
Using only about 0.2 per cent of the world's surface – about 10 per cent of the area needed for world agriculture - we could provide renewable liquid fuels to fast-track the global transition to sustainable road transport, shipping and aviation.  
"Such systems are on the cusp of being able to supply cost-competitive low-emission aviation fuels and, moving forward, renewable hydrogen production from water," Professor Hankamer said. 
Where else but Australia, with its abundant sunlight, vast stretches of land and good infrastructure, to pursue such research?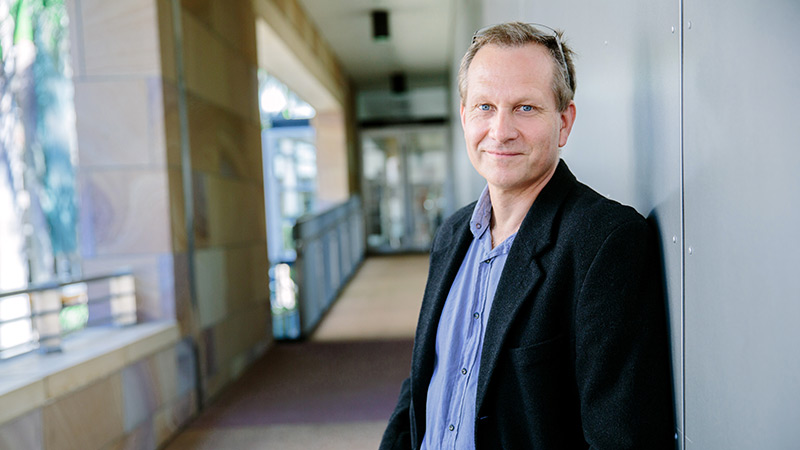 Researcher profile
Ben Hankamer has spent his academic life developing the potential of solar biotechnologies to make a wide range of products, from human therapeutics to nano-materials and renewable fuels. He says this technology offers a massive growth sector as the international community moves towards a zero CO2 emissions world by 2050. 
"I've always been fascinated in how plants can tap into the power of the sun and use this to make things. I think this is the future of industry. Tapping into a free energy source and using this for advanced manufacture offers the country huge opportunities. Human health is directly connected with environmental health -  this technology allows us to tackle both."