An IMB statistical geneticist unravelling the causes of complex diseases has been ranked as one of the top researchers in the country at a national awards ceremony.
Professor Naomi Wray received the Elizabeth Blackburn Investigator Grant Award for Leadership in Basic Science from the National Health and Medical Research Council.
The award honours the woman with the top-ranked Investigator Grant in the basic sciences and is named for Australian Nobel Laureate Professor Elizabeth Blackburn AC.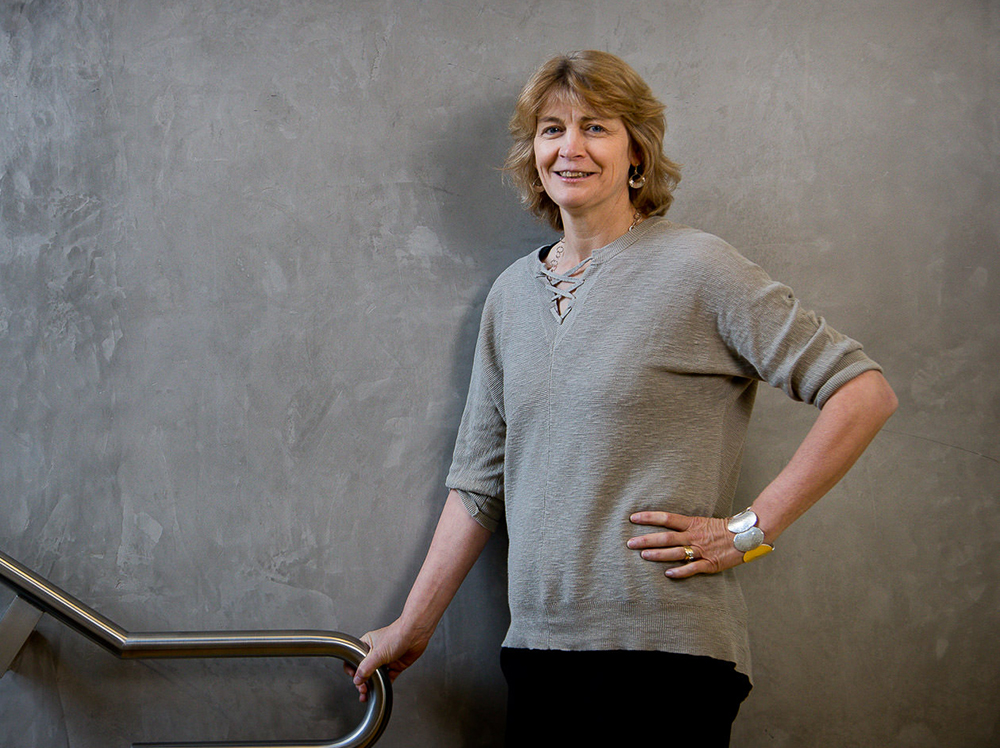 Professor Wray, who holds a joint appointment with the Queensland Brain Institute, received a $2M Investigator Grant for her work developing new statistical methods that advance our understanding of the genomics of complex diseases.
"This research has the potential to reveal significant triggers of common diseases, particularly disorders of the brain, and to make risk prediction of common diseases available to all Australians," Professor Wray said when the Investigator grant was awarded.
The Investigator Grant has funded her research into conditions including major depression, autism, schizophrenia and neurological diseases such as motor neurone disease.
Professor Wray's research has led to a fundamental shift in the understanding of the genetic basis of common diseases. She is one of the directors of the Program in Complex Trait Genomics, along with Professor Peter Visscher and Professor Jian Yang.
"With more than 40 researchers, we have a critical mass, making large strides to discoveries about the causes of common diseases, ultimately leading to improvements in prevention, diagnosis, and treatment options," Professor Wray said.
"Our work includes analysis of millions of genomic data points measured on tens to hundreds of thousands of people—our research is a big data problem, and we have talented statisticians continually developing new methods of analysing data.
"We are aiming for fast translation to clinically relevant applications and this NHMRC funding brings us closer to that aim."
NHMRC CEO Professor Anne Kelso AO said 'the work of awardees has been judged by independent scientific experts as the highest quality and most innovative that NHMRC is supporting through our 2019 funding rounds.
'In Australia, we have an incredibly talented pool of health and medical researchers who can take their place among the world's best,' Professor Kelso said. 
The NHMRC Research Excellence Awards recognise the top-ranked applications across the major funding schemes for the previous year.
Professor Wray's win marks the seventh time an IMB researcher has won a Research Excellence Award.
Previous winners are Professor Rob Parton, who won in 2013 and 2010 for Project Grants, and won jointly in 2007 with Professor John Hancock for a Program Grant; Dr Larisa Labzin (2017, Frank Fenner Award for early-career NHMRC Fellowship); Dr Joseph Powell (Career Development Fellowship) and Professor Kirill Alexandrov (2015, Development Grant).