The Federal Minister for Health Greg Hunt MP visited UQ's Institute for Molecular Bioscience today to announce more than $440 million in NHMRC funding for Australian health researchers. Five senior researchers received a collective $8.49 million in funding.

"This is a $59 million investment and 46 projects for Queensland, and here at the University of Queensland, a $29 million investment in 26 projects," Minister Hunt said.
"I'd like to thank and congratulate all our medical researchers—today is your day, but this day is about giving you the chance to save lives and protect lives."
UQ Vice-Chancellor and President Professor Peter Høj said 26 UQ projects were successful in securing the competitive research funding.

 "I'm particularly excited to see the spread of researchers who were successful, including Professor Naomi Wray and Professor Jennifer Stow – who are internationally recognised female scientists and leaders in their fields – each awarded more than $2 million in funding," Professor Høj said.
The Institute for Molecular Bioscience received over a quarter of the funding to UQ.
Five-year Investigator Grants were also awarded to Professor Grant Montgomery, Professor Mark Smythe and Dr Jian Zeng.
Minister Hunt toured an IMB lab with Professor Wray, who explained that this NHMRC funding will enable her to develop and apply new genomics methods to discover the causes of common diseases, ultimately leading to improvements in prevention, diagnosis, and treatment.

"This research has the potential to reveal significant triggers of common diseases, particularly disorders of the brain, and to make risk prediction of common diseases available to all Australians," Professor Wray said.

The National Health and Medical Research Council (NHMRC) supports Australia's best health and medical research and these competitive grants acknowledge the Institute for Molecular Bioscience's commitment to translatable outcomes, working towards targeted medicines of the future.
Researchers who received funding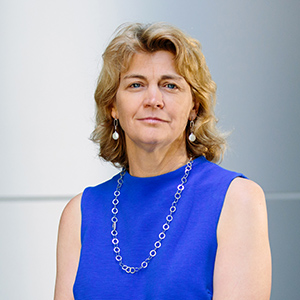 Professor Naomi Wray's vision is to advance understanding of common complex diseases using quantitative genomics, and further funding from the NHMRC will allow her to continue her program of research.
Professor Wray's passion to understand the underlying genetics of conditions such as schizophrenia, autism, major depression and neurological diseases such as motor neurone disease has driven her to build capacity within the Institute for Molecular Bioscience to answer challenges of analysing huge amounts of data.
"With more than 40 researchers, we have a critical mass, making large strides to discoveries about the causes of common diseases, ultimately leading to improvements in prevention, diagnosis, and treatment options," Professor Wray said.
Together with Professor Jian Yang and Professor Peter Visscher, Professor Wray operates a large research group within the Institute for Molecular Bioscience — the Program in Complex Trait Genomics works towards understanding individual differences between people caused by genetic factors.
"Our work includes analysis of millions of genomic data points measured on tens to hundreds of thousands of people—our research is a big data problem, and we have talented statisticians continually developing new methods of analysing data." Professor Wray said.
"We are aiming for fast translation to clinically relevant applications and this NHMRC funding brings us closer to that aim."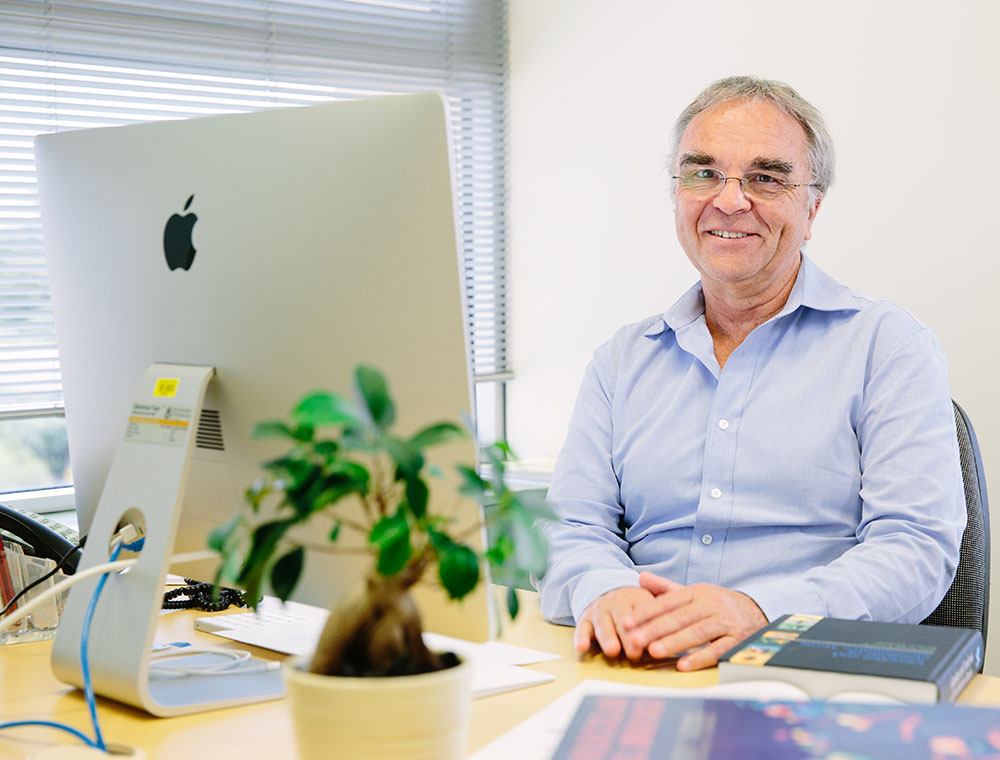 Support from the NHMRC for the next five years will allow Professor Grant Montgomery to continue his pursuit of genetic risk factors for reproductive diseases, such as endometriosis and uterine fibroids.
"Endometriosis costs the Australian economy an estimated $7.4 billion per year, affecting 10 per cent of women of reproductive age," Professor Montgomery said.
"The unmet need and scale of the problem for endometriosis was highlighted recently by the Federal Minister for Health with development of the first Australian National Strategy to tackle this disease".
Professor Montgomery uses genome-wide association studies (GWAS) and genomics to identify genes involved in human disease.
"GWAS has transformed our understanding of the genetic contribution to these diseases in the last 10 years, and will lead to improved diagnosis and disease management."
He will also analyse data with Professor Gita Mishra, School of Public Health, UQ and Director of the Australia's Longitudinal Study of Women's Health (ALSWH) to understand the direct impacts and economic consequence of pelvic pain and related reproductive disorders in Australia, acknowledging that one in five teenage girls suffers severe period pain sufficient to miss school.
"There is a significant and widely acknowledged need for improved treatment and clinical care for complex conditions affecting women, and my research program will capitalize on our substantial progress in gene discovery to improve health outcomes for girls and women into the future." Professor Montgomery said.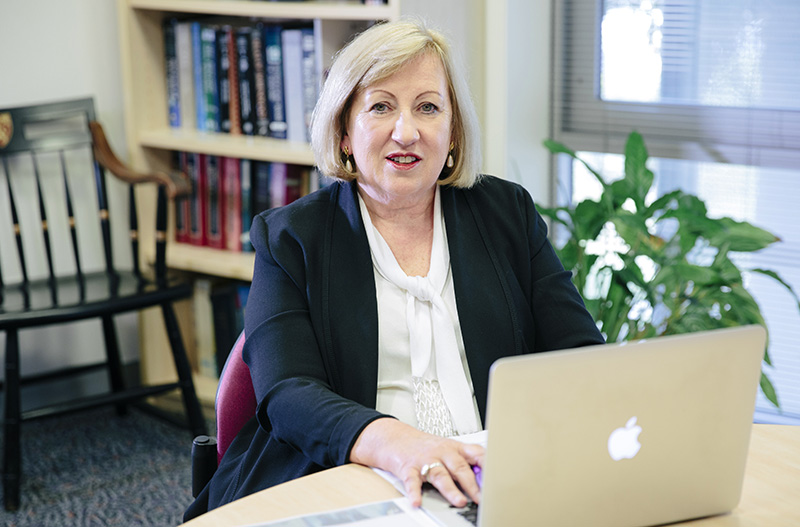 Professor Jennifer Stow's cell explorations have driven her search for ways to combat disease processes, including inflammation, which is a key factor in inflammatory diseases, chronic diseases and cancer.
Uncontrolled inflammation underlies and exacerbates many common chronic diseases, ranging from diabetes to cardiovascular, pulmonary, kidney, liver, neurodegenerative diseases and cancer.
Professor Jenny Stow uses ultra-high resolution, cutting-edge microscopy to capture 3D images of live cells with great precision.
New funding from the NHMRC will support Professor Jennifer Stow's research investigating common pathways for 'eating' used by both immune cells in inflammation and by aggressive cancer cells.
"In combination with supercomputing, artificial intelligence and virtual reality software, we are studying the family of Rab proteins and their roles in cell eating during inflammation and cancer." Professor Stow said.
"The NHMRC funding will allow us is to explore the Rab and Ras pathways to identify potential drug targets to block cell eating as a means of quelling inflammation and blocking the survival of the most aggressive cancer cells."
"This research will also fuel further development of cell imaging and supercomputing technologies to empower fundamental research and enable drug screening in inflammation and cancer."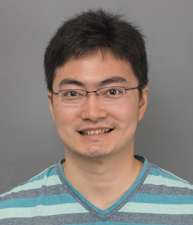 NHMRC have also supported Dr Jian Zeng from the Institute for Molecular Bioscience's Genetics and Genomics Division to best predict an individual's disease risk.
Using advanced statistical methods and software tools, he explores the huge amount of genetic data which is generated through data sets of hundreds of thousands individuals.
"My aim is to equip genetics researchers with powerful tools to explore data so that we can substantially improve individual disease risk prediction for common diseases, such as coronary artery disease, type 2 diabetes or breast cancer."
"As a member of the Program in Complex Trait Genomics Group, I have access to world-class researchers and mentors in quantitative genetics".
Dr Zeng has conducted large-scale genetic studies of common diseases such as type 2 diabetes and driven statistical analysis and development of new software enabling better analysis, estimation and prediction tools from genomic data.
 "We are improving our understanding of the genetic architecture and biological pathways underlying common diseases, with the goal to translate genetics research into precision medicine in Australia."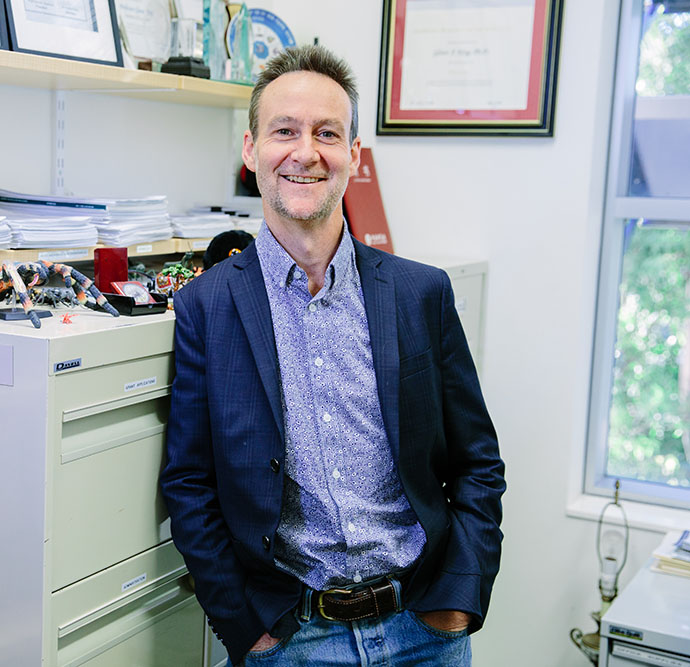 A NHMRC development grant will provide the funds for Professor Glenn King to scale up production of a drug that prevents stroke-induced brain injury.
"Stroke is Australia's third leading cause of death taking the lives of 11,000 Australians each year, and leaving 65 per cent of the 475,000 stroke survivors unable to carry out daily activities unaided," Professor King said.
"But surprisingly there is still no treatment available to protect the brain from stroke-induced injury."
Professor King has developed a peptide that prevents brain death up to 8 hours after stroke but the challenge is to scale up production to an industrial level.
Teaming up with Institute for Molecular Bioscience colleague Professor Ben Hankamer, Professor King believes he has found the answer in microalgae called Chlamydomonas reinhardtii which produces the drug safely and grows quickly, allowing high production.
"This NHMRC development grant will allow us to develop a robust process for large-scale production of this peptide so we can proceed to clinical trials." Professor King said.
"This peptide could be a game-changer— allowing first responders to administer a brain-protecting drug to stroke victims before their arrival at hospital."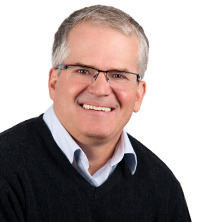 A treatment for Duchenne Muscular Dystrophy has been brought closer by a NHMRC development grant awarded to Professor Mark Smythe.
Duchenne muscular dystrophy (DMD) is a severe, rapidly progressive neuromuscular disorder characterised by muscle weakness leading to increased disability— few people live beyond their 30s, and there is no cure.
"DMD patients have high levels of prostaglandin D2 (PGD2) in their muscles – prostaglandins are produced as an immune response, and the increased inflammation causes muscle damage." Professor Smythe said.
"Associate Professor Peter Noakes, Dr Christina Kulis and I have found drugs that stop the production of PGD2, and reduce muscle damage and increase mobility in mice with Duchenne Muscular Dystrophy."
The NHMRC has given Professor Smythe and his team the capacity to further characterise these new drugs, with the ultimate aim to deliver them to the clinic where they are desperately needed.