Spotlight on: Jodi Richards
Q&A with Jodi Richards, IMB Research Partnerships Manager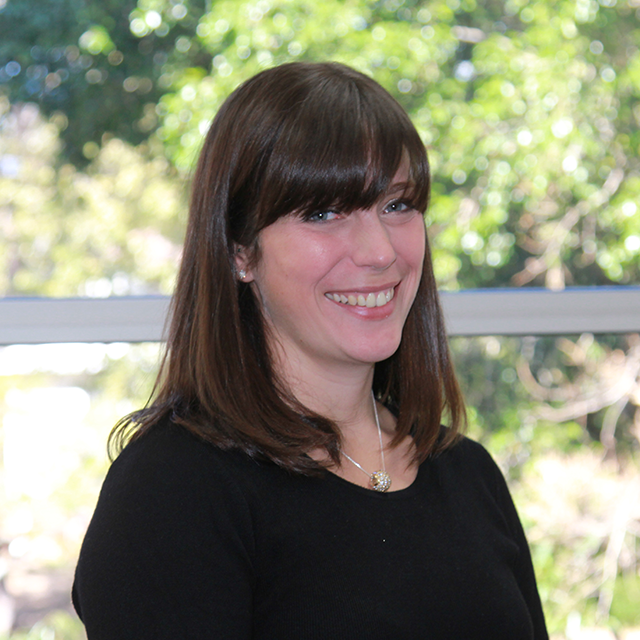 Could you tell us about your work background prior to coming to IMB?
I have a BSc Honors in Biochemistry and Genetics from the University of Nottingham and a PhD in Biomolecular Sciences from the University of St Andrews in Scotland.  
Following my PhD, I worked as a molecular scientist in a biotechnology company called Syntaxin.  It was during my time at Syntaxin I became involved in the patent portfolio, and I continued this IP support role as a consultant from Sydney when I moved to Australia in 2011.
My first job in Australia was as a postdoc at UNSW looking at protein-DNA interactions of Antarctic archaea. During my time at UNSW I started studying for a Masters of Intellectual Property. In 2013 I moved to Brisbane and took the opportunity to move out of the laboratory and pursue a career in IP/ commercialisation/ Research Development, and worked for 18 months as a renewals administrator in a patent firm. 
Other roles I have held include Business Engagement Manager at Eskitis Institute (now GRIDD) at Griffith University, and Research Development at the University of Southern Queensland.
 
How did you get into working in the area of Partnerships?
Once I finished my PhD I was looking for a career in industry rather than academia, which was difficult because it's hard to land a job in industry without industry experience.  Some advice that was given to me during that time was that academically I was strong and ticked all of the boxes, but if I was up against a candidate with the same academic background who had dug a well in Africa, I wouldn't get the job.
I did get a job in industry, but this comment forced me to look for extracurricular activities that I could get involved in to build up my experience. I put my hand up for a number of additional activities at work and in my free time and this is how I fell into managing Syntaxin's patent portfolio, which sparked my interest in IP.  So I think the mixture of experiences all led me to a role in Partnerships.    

What aspects of your role do you enjoy the most?
I enjoy all aspects, but mostly I really enjoy working with the lawyers and the researchers to negotiate contracts, it is a challenge to overcome objections from the other party and I find it particularly satisfying when I can come up with a solution that all parties can agree on. I also really enjoy spending time with researchers and helping them to pitch their research in a more business focussed way.

When you're not at work, what do you like to do in your spare time?
Outside of work seems just as busy as work, I organise a networking event, I play touch rugby for 4 teams (2 of which I manage), I used to run long distance (not so much these days, too many clicks, aches and pains already) and I enjoy renovating and love to travel and experience new places.

What can't you live without?
Family aside, there are a couple of things – humour and sarcasm, travel, and – because I like a bit of sparkle in my life – jewellery, glitter and eye shadow.

Tell us something about yourself that may surprise us?
I was awarded my black belt in karate at the age of 12, and was national champion in the UK in kata when I was 9 – don't worry, I don't train anymore (and haven't for a while) and am too achy from all the other sport to be able to pull out any ninja moves these days.
I don't know if I should admit this, but I am a Michael Jackson fan – I did get tickets to see him in London, but he never made it, devastating.  However, I can say that I visited Neverland, the gates opened when I got there so I walked on in, only to be promptly escorted off by security.

What are you looking forward to most about your role here at IMB?
I am looking forward to working back in the life science area and working with such a diverse team.