Q&A with Bruce Wyse, IMB Deputy Director Operations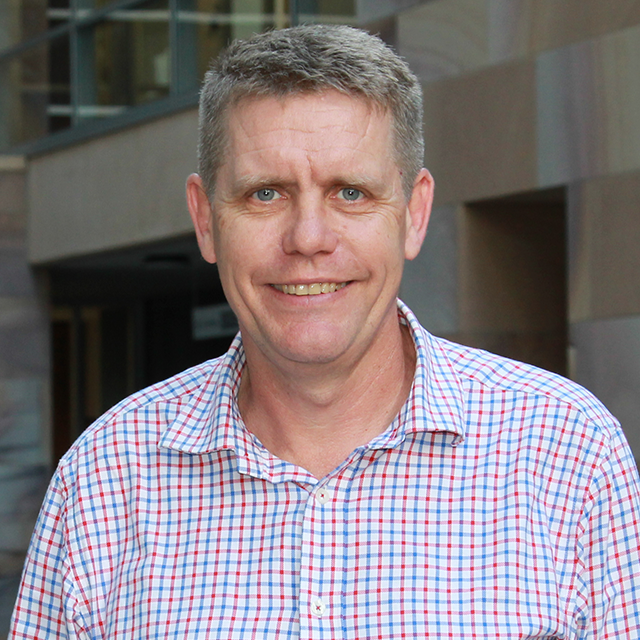 Could you tell us about your work background and what you were doing before you came to IMB?
My career has been split into two stages, Academic and Professional. My academic career encompassed research from molecular and cellular studies through to rodent experimentation.
My professional career began at the Centre for Integrated Preclinical Drug Development (CIPDD), where I managed the Efficacy and Toxicology nodes of the centre. Subsequently, I moved to the UQ Diamantina Institute and QUT (IHBI) as a business manager, where I aided in the establishment of an accredited genomics sequencing facility on the PA hospital campus. More recently I have been employed as Centre Manager of two UQ Faculty of Medicine Research Centres: Centre for Clinical Research (UQCCR) and Child Health Research Centre (CHRC). 
What aspects of your role do you enjoy the most?
I enjoy working with a diverse group of people and at the same time aiding in the production of world-class research.   
 
When you're not at work, what do you like to do in your spare time?
Family has always been a priority and I enjoy most sports. As I have aged, golf/running has taken a greater role in my sporting pursuits.
 
What can't you live without?
I would struggle to live without family. If it is an object I guess it may be a day bed and a cup of tea.
 
Tell us something about yourself that may surprise us?
I wore shorts to work for the first 20 years of my career. 

What are you looking forward to most about your role here at IMB?
My main goal at any research centre is to provide the best support for the researcher, it is no different at the IMB.  In the time I am at the IMB I look forward to developing an understanding the research conducted at the IMB and aim to provide an environment where the research can flourish within and external to the institute.