The technicians who keep the research machinery running are among recipients of this year's Institute for Molecular Bioscience (IMB) Impact Awards.
IMB Director Professor Brandon Wainwright said the awards recognise those within the Institute who inspire and enable others to achieve their potential through teamwork, service, innovation and leadership.
"This year we received more than 100 nominations in the four award categories, reflecting a strong commitment to the culture we value at the Institute," Professor Wainwright said.
"After an outstanding year of research achievements for IMB, it is important for us to acknowledge the behaviours and actions of staff and students across the Institute who make that possible.
"The Workshop team, led by John Srnka, is an outstanding example of those making an enormous contribution behind the scenes to allow the Institute to make a global impact."
In three separate nominations for the Service award, the Workshop team was praised for their speed and efficiency in maintaining and repairing equipment, earning significant gratitude and support from across the IMB community.
Postgraduate administration officer Dr Amanda Carozzi was a 'runaway winner' in the individual Service award category, with pages of testimonials to her dedication and care, well beyond possible expectations for the role.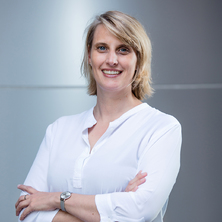 Postdoctoral researcher Dr Anne Lagendijk from the Hogan laboratory received a Teamwork award, receiving multiple nominations emphasizing her ability to foster teamwork and mentorship across three collaborating labs.
A Teamwork award was also presented to the Students of IMB Association (SIMBA), the driving force behind many initiatives promoting a sense of community and wellbeing for the postgrad community, through social and professional events and advocacy.
Innovation Award team category winner was the Craik group for significant progress in research into producing pharmaceuticals in plants with the potential to improve the lives of millions around the world.
Professor Jenny Stow received the individual Innovation accolade, the driving force behind acquiring and funding microscopy innovations including the lattice light-sheet that puts IMB at the forefront of technology internationally.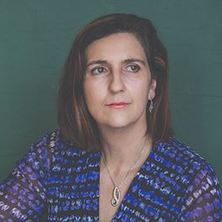 The Impact award for Leadership was presented to Senior Research Officer Dr Avril Robertson from the Cooper group, who was described as a brilliant mentor and a positive influence whose students had excelled during a period of transition.
Associate Professor Carol Wicking received a special commendation in the Leadership category for her tireless advocacy work as Chair of the Equity and Diversity Committee, particularly for women in science.
The judging panel also commended Dr Dave Boucher (Leadership) from the Schroder group, Dr Nick Hamilton and the IMB Communications team (Innovation), and the IMB Postgraduate team (Teamwork).
A full list of winners, commendations and nominees can be viewed here.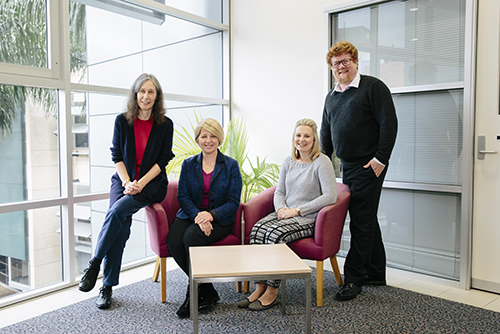 Contact: IMB Communications, 07 3346 2134, communications@imb.uq.edu.au
Help IMB research
IMB newsletters