Give Now  Study with us   Subscribe
---
What did you study in your undergraduate degree?
Pharmacy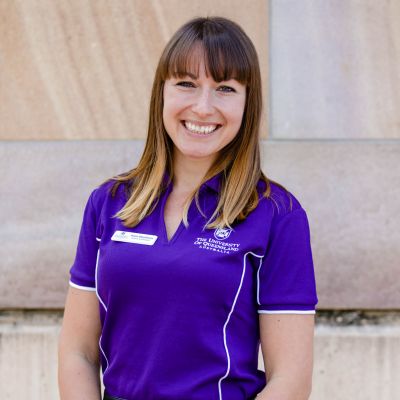 Why did you choose IMB to undertake your research?
I choose IMB because it cherishes great collaboration, it has state-of-the-art equipment, and has excellent supervision and research output. Also IMB employees and students are great and supportive community and IMB provides a great environment for research.
Do you have any tips for future students interested in life sciences research?
A PhD is about persistence and hard work, not about your degree or marks.
Can you please share a quick description of the research you are currently conducting?
I am developing new treatments for neuropathic pain, that develops as a side effect of anti-cancer treatments in small children suffering from brain cancer and leukaemia. This pain is so severe that it leads to dose reduction or even stopping the anti-cancer therapy, so drastically decreasing the survival chance of those patients. My research focuses on understanding how this type of pain develops and on finding treatments that would prevent this dreadful side effect, which would allow those patients to continue their anti-cancer therapy and to be cured from cancer.
What interested you in joining the IMB Science Ambassador Program?
I love science communication and meeting new people!
What do you enjoy doing out of free time?
I like to exercise, therefore I am member in the UQ fitness club and also I like to bike and paint. Occasionally I go surfing and I love animals. Additionally I am passionate about equity, leadership and the environment.