Stem cells and cardiovascular development
Using information about the genome of cells to understand the rules that instruct cells with the goal of disrupting these processes when they go awry in disease
The genetic basis of cardiovascular development and disease
During embryonic development, undifferentiated cells are prompted to make 'decisions' that ultimately direct them to becoming one tissue type or another.
The mechanisms that control genes and gene networks responsible for driving these decisions during cardiovascular differentiation are the focus of Dr Palpant's research group.
"Information about changes in a cell's environment are communicated through signal that are complex and very carefully orchestrated. This information instructs the nucleus to express intructions that guide cell decisions." said Dr Palpant.
"The transcriptome – or collection of RNA readouts encoding information controlling a cell's identity – changes through development and provides a signature of the function and fate of specific cell types."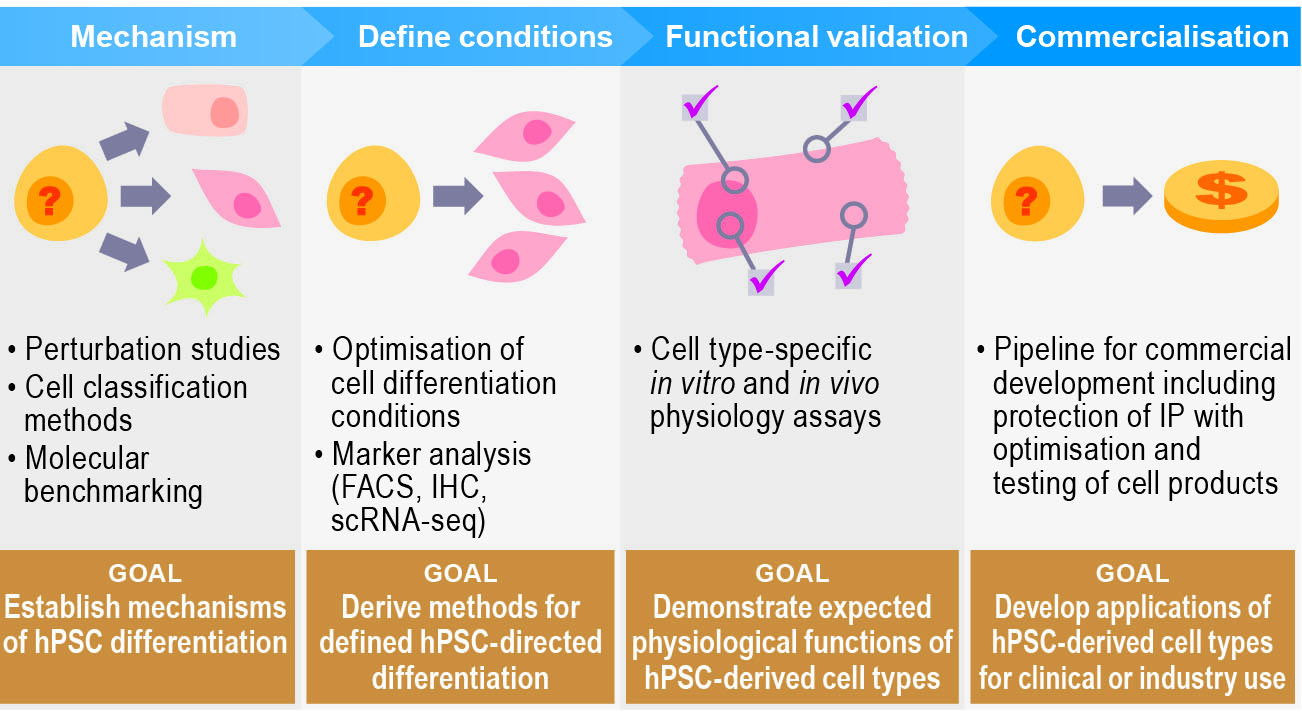 My laboratory uses stem cell science to study fundamental mechanisms of cell differentiation, develop protocols for differentiation into specific cell types, demonstrate that stem cells can function like cell types of the body, that lead to outcomes for delivering stem cells in commercial and clinical applications. Overall, fundamental mechanistic studies feed a pipeline delivering discoveries for impact in industry and clinical translation.
 
We focus on using stem cell biology and single cell genomics to enable major advances in fundamental and translational research using pluripotent stem cell biology.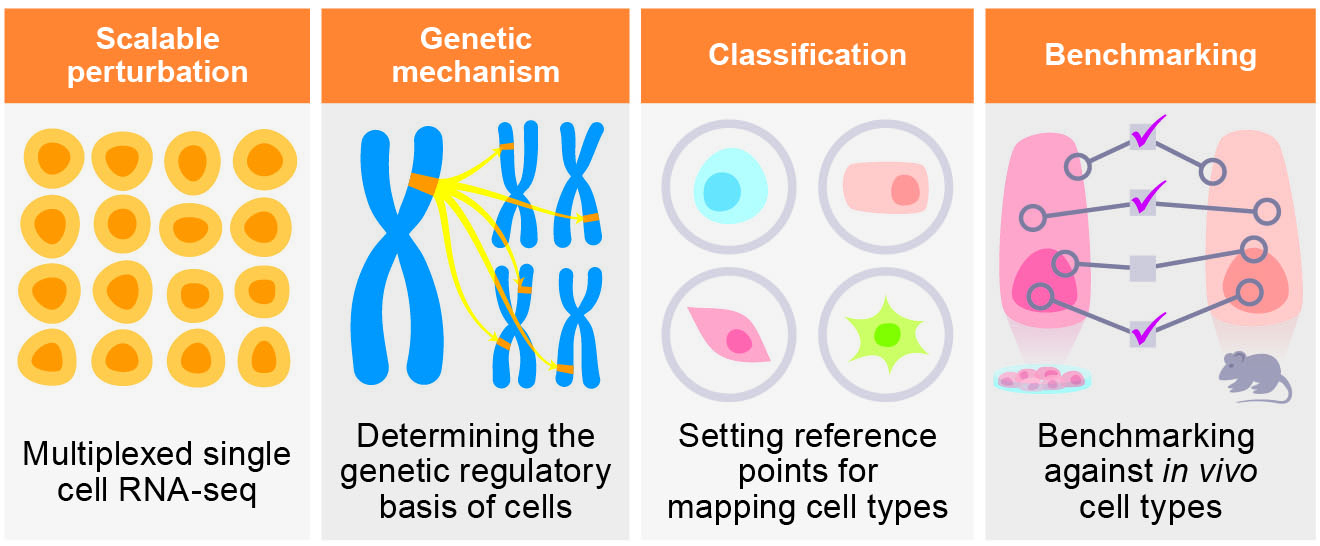 My laboratory aims to accelerate our understanding of how cell decisions are controlled. We design methods for scalable perturbation studies, engineer how the genome controls cell decisions, and develop strategies to study, compare, and manipulate how cells function.
Group leader

Dr Nathan Palpant
Group Leader, Genomics of Development and Disease Division, Stem cells and cardiovascular development Group
Co-Director, Queensland Facility for Advanced Genome Editing
  +61 7 334 62054
  n.palpant@imb.uq.edu.au
  UQ Researcher Profile
Our approach
Part of Dr Palpant's interests make use of diverse approaches including stem cell biology and genome engineering to study how they guide cell decisions. He uses information about the genome of cells to understand the rules that instruct cells with the goal of disrupting these processes when they go awry in disease. He also works closely with chemists and physicians to study how cells of the heart respond to stresses like heart attacks and finding new drugs to protect the heart from these injuries.
"We're studying cardiovascular development and disease processes in the lab, from the genomic level to tissue-level engineering," said Dr Palpant.
This offers the potential to develop approaches for cell therapeutic applications, model diseases, discover novel drugs, and devise other translational outcomes to address cardiovascular disease, the number-one killer in the world.
Research areas
Research using human pluripotent stem cells has opened significant opportunities in a number of fields including the study of early human development, developing models of human disease to discover new drugs, generating cell types that could help regenerate injured organs or tissues, and developing complex vascularized functional tissues to understand human physiology.
My lab bridges a wide range of applications with the intent of addressing the single most significant cause of death worldwide, cardiovascular disease.
Research excellence
$1.3 billion+ commercial investment attracted to IMB research
1454 international collaborators

385 original publications in 2020

$28M in research funding last calendar year

20%+ of patent families at UQ are derived from IMB research
100% of donations go to the cause

It might be one of the most feared arachnids in the world, but research shows the deadly funnel web spider could make the difference between life and death for heart attack victims. 

A potentially life-saving treatment - Hi1a - for heart attack victims has been discovered from the venom of the Fraser Island funnel web spider.

Finding decision-making genes has implications for blocking a cell's bad decisions when things go wrong in disease or in the environment.
Pages