One size doesn't fit all when it comes to medication doses, but patients are often prescribed the same dose as one another despite differences in how people process medicine.
Dr Robert McLeay was inspired to solve this problem by developing a tool that allows doctors to personalise doses for an individual patient.
A tool that personalises the dose
 
Dr McLeay drew on his skills in bioinformatics – developing software to understand biological data – previously cemented with a PhD at IMB, to found the company DoseMe in 2014.

Its software, DoseMeRx, builds a virtual model of a patient and allows a doctor to calculate the most effective dose for that patient.

Doctors can also simulate different dosing regimens ahead of prescribing medication.

The software is available across a range of medications, including antibiotics.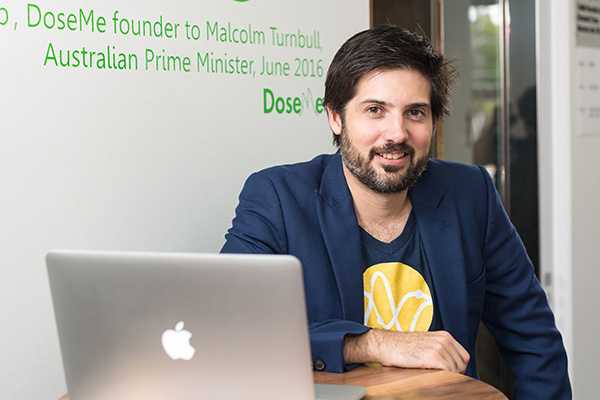 A win for patients, doctors and hospitals alike
DoseMeRx has enabled hospitals to reduce the incidence of antibiotic-associated acute kidney injury by 83 per cent – a win for patients, doctors and hospitals alike.

After fewer than five years of operation, DoseMe was acquired by US-based Tabula Rasa Healthcare.

It is now used by hundreds of hospitals in 10 countries, while Dr McLeay continues his journey of helping patients at an individual level by completing studies to become a medical doctor.