Chronic pain is a life-altering condition that affects one in five Australians, but the answer to this devastating condition could come from an animal with a deadly sting.
Toxins from the venom of marine cone snails have already been demonstrated to be more effective than traditional pain relievers and with fewer side effects.
Dr Himaya Siddhihalu Wickrama Hewage and her fellow researchers venture out of the lab to the sands and seas of Queensland, tapping into the state's vast biodiversity in the hope of finding the key to painkiller dependency.
"The deadly toxins in cone snail venom could actually lead to new, more effective, painkillers," Dr Siddhihalu Wickrama Hewage said.
"A toxin from a cone snail venom was found to be 1000 times more potent than morphine, and non-addictive.
"This is important because pharmaceutical opioid dependency is a real issue in the world. It causes many deaths."
Deadly avenue for pain research
Despite having never dealt with venomous creatures before arriving at UQ's Institute for Molecular Bioscience (IMB), Dr Siddhihalu Wickrama Hewage says she has never been worried.
"I was really excited to get hands-on with these deadly but beautiful creatures. I had special training to handle the cone snails and milk them for venom."
Collecting venoms from cone snails requires plenty of patience and attention to detail.
"It can sometimes take a long time," she said of the process, which involves a rapid bait-and-switch where a proffered prey is swapped with a vial just as the cone snail goes to inject its venom and kill the prey.
But the hours of work and patience pay off when Himaya studies the collected venom to reveal its secrets.
There are 800 species of cone snails known - each containing hundreds of unique venom molecules.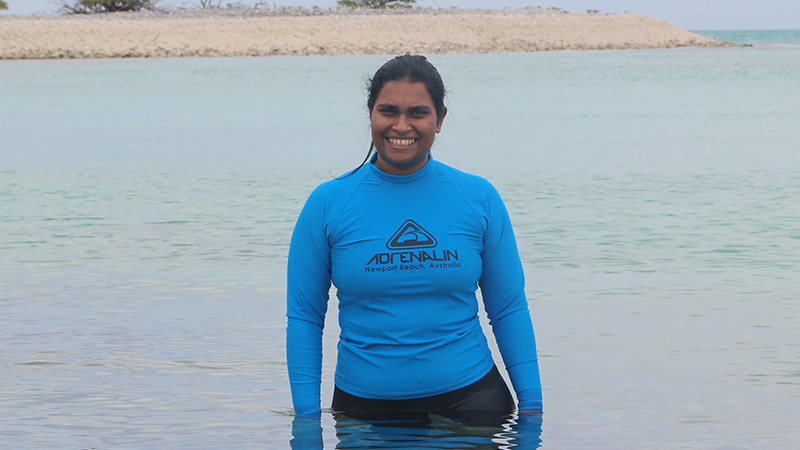 Decoding venom key to stopping pain
Dr Siddhihalu Wickrama Hewage is studying this wealth of opportunity using IMB's state-of-the-art technologies such as genetic sequencing, high sensitive toxin identification techniques and miniaturised pharmacology screening systems.
Understanding how the system works is a key part of Dr Siddhihalu Wickrama Hewage's research.
"By studying this complex venom system to decode the structure and function of its venom components, we can develop pain medicines while also understanding how these molecules originated and evolved over millions of years."
Very few of these molecules have been studied so far due to limitations in the technology needed to investigate these complex venoms.
"We haven't yet scratched the surface of their true potential and I'm eager to see what other medicines we might discover."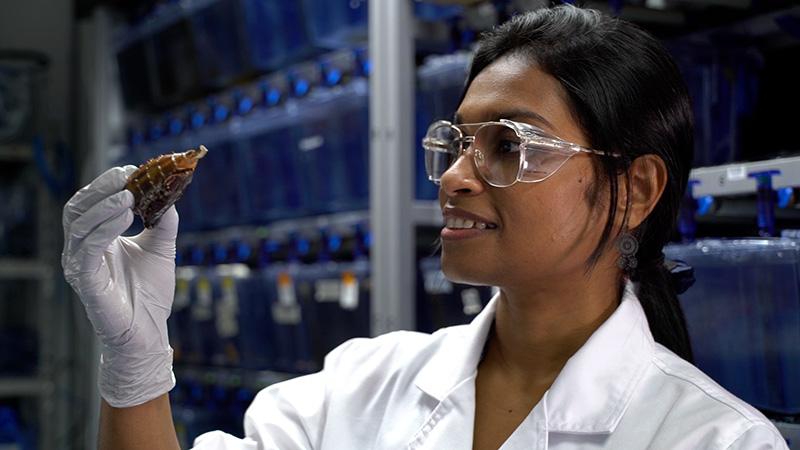 Researcher profile
Himaya is a biochemist with a passion for exploring venom chemistry to develop medicines. Her interest in science began in early childhood with a keen interest to understand how 'nature' works.
"Studying venom chemistry is one of the most fulfilling and fascinating experiences of my life, and it is even more thrilling to use this knowledge to develop therapeutics for humans," Himaya said.
When she's not in the lab, Himaya spends her time hiking, volunteering for community services and is a broadcaster at Brisbane's Ethnic Community Radio station.