Researchers from the Institute for Molecular Bioscience won 2 out of 6 awards at the prestigious Life Sciences Queensland (LSQ) GENE Awards, and were finalists in three other categories.
Improving cardiovascular health
Dr Sonia Shah, National Heart Foundation Future Leader and Group Leader at IMB was awarded the Rose-Anne Kelso Commemorative Award for her endeavours, passion and dedication to the health and life sciences industry.
Dr Shah's research focuses on improving cardiovascular health in under-represented communities including women and people from culturally and linguistically diverse communities.
Dr Shah is the fourth IMB researcher in a row to win the Rose-Anne Kelso Award, following Dr Joana Revez, Dr Fleur Garton and Dr Sally Mortlock.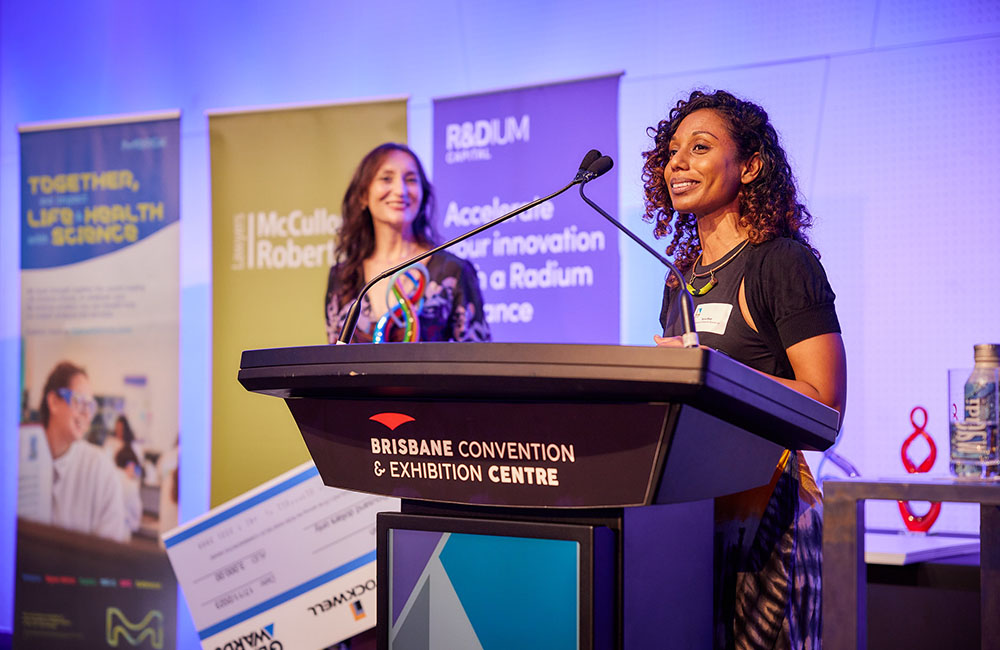 30 year contribution to life sciences
Associate Professor Mark Smythe was awarded the LSQ McCullough Robertson Industry Excellence Award in recognition of his significant contribution to the Queensland life sciences industry over his 30-year career.
Dr Smythe was involved in the discovery and translation of the anti-flu drug Relenza, and in 2022 became the CEO of Infensa Bioscience, a start-up company leading the development of first-in-class pharmaceuticals to treat cardiovascular disease based on a licence from UniQuest to research outcomes from UQ's Institute for Molecular Bioscience.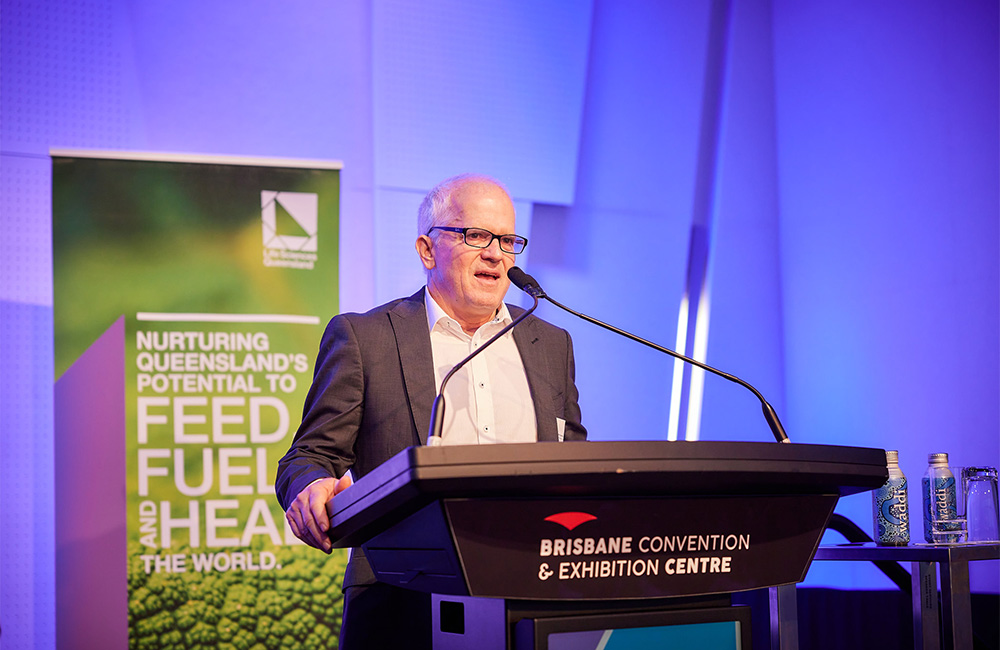 Professor Jennifer Stow was a finalist in the QIMR Berghofer Woman of Influence Award, Infensa Bioscience was a finalist in the RSQ Radium Capital Emerging Innovator Award, and IMB was a finalist for Company of the Year.
UniQuest start-up Vaxxas won Company of the Year for its development of the innovative High-Density Microarray Patch, a needle-free vaccine delivery platform based on research from UQ's Australian Institute for Bioengineering and Nanotechnology.
Another UniQuest start-up, Vicebio, received the LSQ Radium Capital Emerging Innovator Award, in recognition of their work to develop new vaccines for life-threatening respiratory viral infectious diseases using UQ's Molecular Clamp platform.