An Australian stinging tree that causes extreme pain to its victims has been transformed into an award-winning artwork for this year's IMB Jo Underhill Art Award.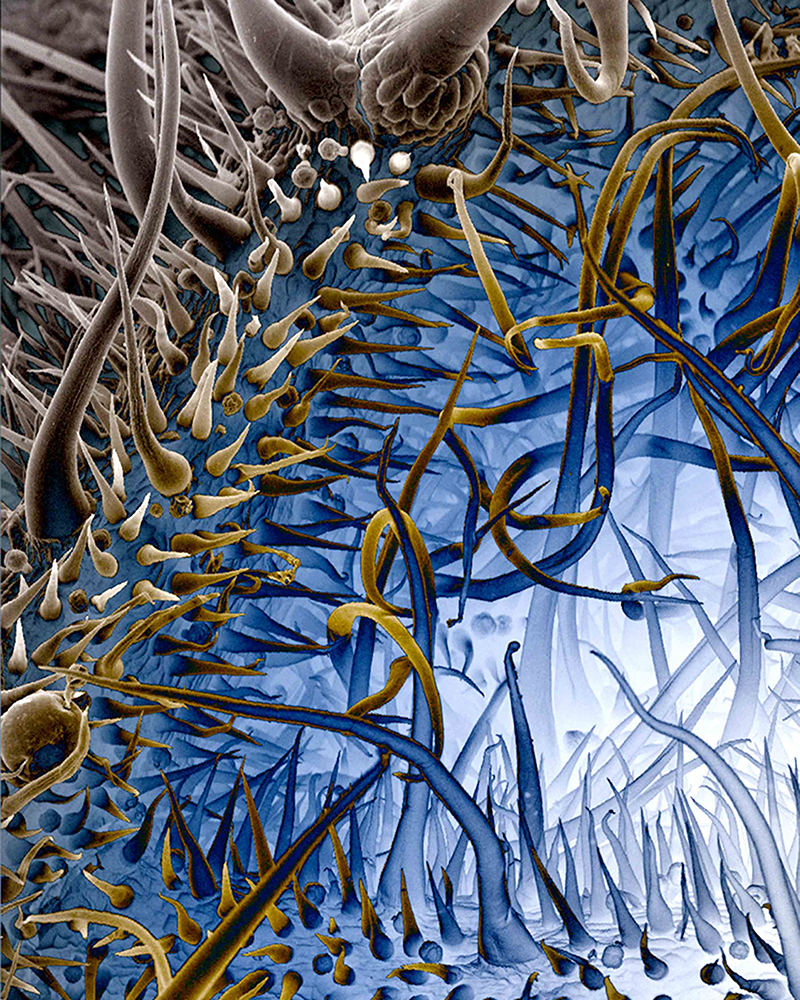 Senior Research Assistant Darren Brown claimed first prize in this year's competition with his piece 'Stinging nettles of the gympie-gympie tree'.
The winning work gets closer to the poisonous plant than you would dare to in the wild – the electron micrograph detailing the tree's needle-shaped stinging hairs in high definition.
"I feel especially proud to win the Jo Underhill Art award for 2020 and wish Jo's family all the best for their kind support towards art and imaging at the IMB," Mr Brown said.
Imaging scientist Dr Nicholas Condon was awarded second spot with his piece 'Seeing across time'.
The image is a time-projected, multi-colour-coded representation of a type of immune cell called a macrophage.
"It was a great surprise for my colourful image of cellular movement to be recognised by the judges and selected as the runner-up," Dr Condon said.
"Sometimes we produce stunning images which often may not see the light of day in the final publications, but deserve an outlet – and this competition is a wonderful opportunity for scientists to be creative."
And this year's People's Choice Award was won by PhD student Charu Deepika.
Miss Deepika won this year's online favourite with her work 'Phycobiliproteins: Light-Harvesting Antennas' – a mesmerising swirl of colours of the proteins themselves.
"I would like to express my highest gratitude and heartfelt thank you to everyone who voted on my artwork," Miss Deepika said.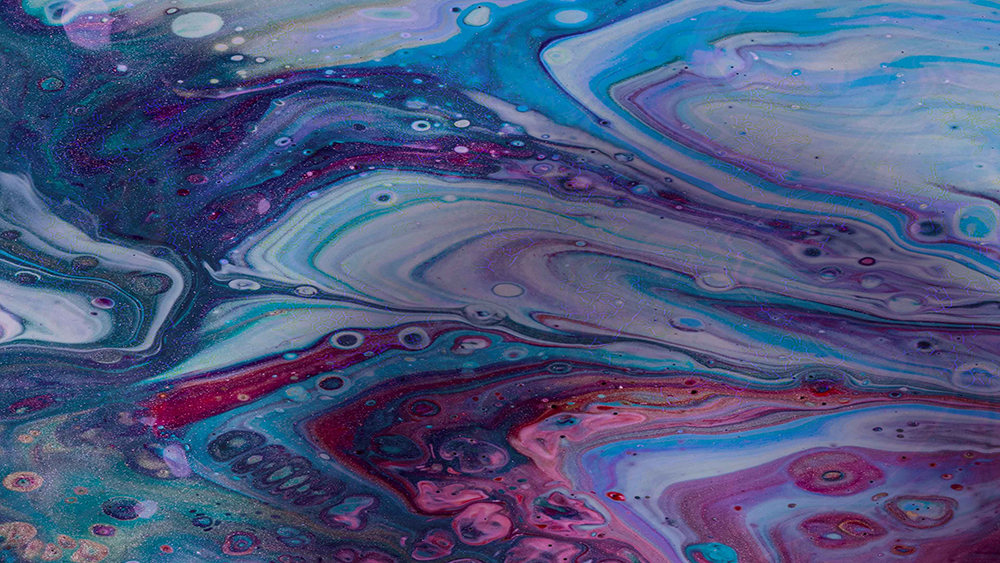 "It was an honour and extreme pleasure to participate and win the Jo Underhill Art award."
The competition is held every year in honour of Jo Underhill, an artist-in-residence at IMB, who lost her battle with cancer in 2014.
Ms Underhill's mother and sister, Primrose and Jerry, were both in attendance for this year's award, and were delighted to meet the winners and award the prizes.
Discover every entry for this year's competition in our online gallery.