Researchers from Singapore and Australia have advanced their understanding of how a healthy embryo forms in its very earliest days, a discovery that could be used to improve IVF and preimplantation genetic diagnosis (PGD).
The researchers, led by Dr Nicolas Plachta at Singapore's Agency for Science, Technology and Research (A*STAR)'s Institute of Molecular and Cell Biology (IMCB) and including Professor Rob Parton at The University of Queensland's Institute for Molecular Bioscience (IMB) and Centre for Microscopy and Microanalysis (CMM), discovered how mammalian cells build their internal skeletons during the earliest stages of life.
They believe the discovery, published overnight in leading scientific journal Science, will form the basis for new methods to monitor normal versus abnormal development of human embryos, which could be applied in IVF and PGD.
The work describes a new structure inside cells from which the internal skeleton grows during the earliest stages of development, before the embryo implants in the uterus.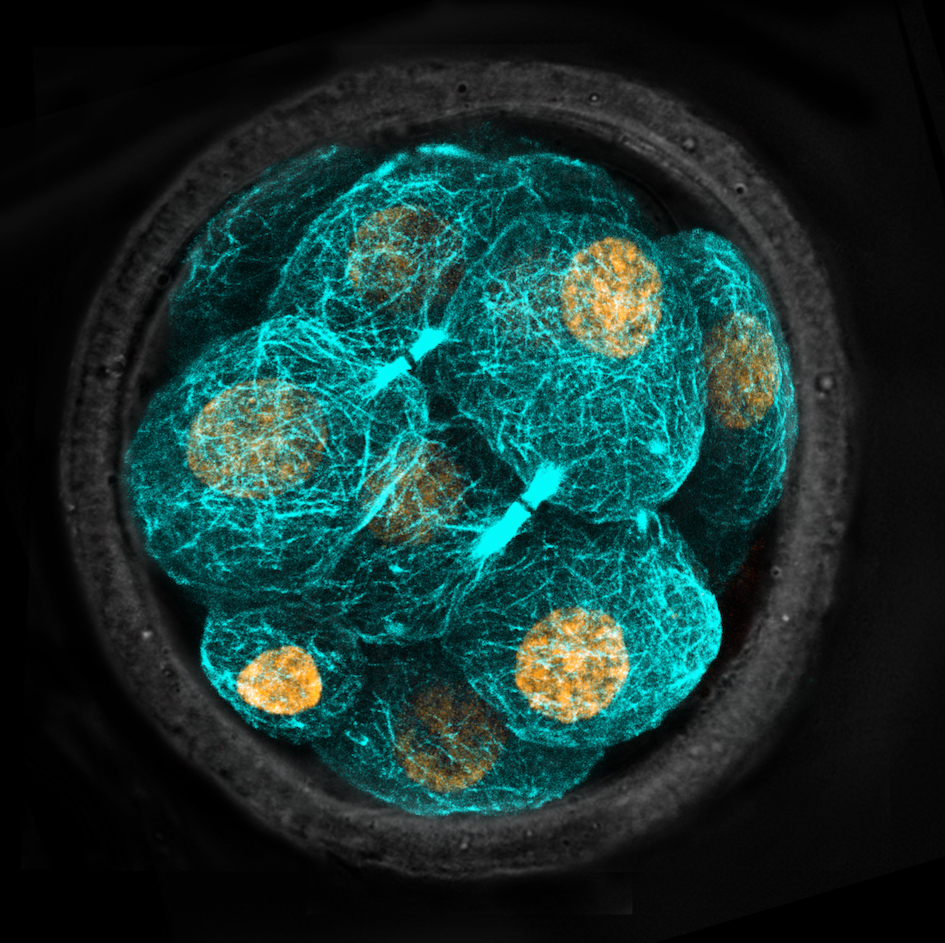 Every cell in mammals has an internal skeleton known as the cytoskeleton, which is made up of hundreds of fibres called microtubules, which grow from a region of the cell known as the centrosome.
Professor Parton said pre-implantation embryo cells lack centrosomes, therefore it has long been a mystery how cells begin to build their skeletons during the earliest stages of life.
"This new structure, the microtubule bridge, acts to organise the microtubules and allows the skeleton to begin growing," Professor Parton said.
The researchers in Singapore used laser imaging technologies to study live mouse embryos, which develop extremely similarly to humans during early embryonic stages of life, and identify the microtubule organising centre.
Professor Parton's team then used state-of-the-art electron microscopy in the CMM to provide a detailed three-dimensional view of these structures to help uncover their function.
Dr Plachta said the findings open up possibilities for designing new, non-invasive ways to visualise the cytoskeleton of cells in the early human embryo, and monitor which embryos develop normally for procedures such as IVF and PGD.
"The discovery could also help shed light on new strategies to treat diseases linked to abnormalities in the cell cytoskeleton, such as infertility and neurodegeneration," Dr Plachta said.
The team also included Dr Jennifer Zenker from IMCB, and Rachel Templin from UQ IMB. 
The research was supported by organisations including Australia's National Health and Medical Research Council and Australian Research Council.
Help IMB research
IMB newsletters