Establishing a prosperous career path in science is often underpinned by not just the opportunities given, but the opportunities taken.
When Dr Jeffrey Mak, UQ IMB and Imaging CoE postdoctoral researcher in Prof David Fairlie's lab was awarded one of only 25 prestigious places in the international SciFinder Future Leaders program, he had the opportunity of a lifetime to bolster his professional path with powerful new knowledge, skills and relationships.
The SciFinder Future Leaders program is a highly exclusive program and is recognised by the global chemistry community as being a formidable opportunity for young career researchers to explore their work in an international and interdisciplinary environment.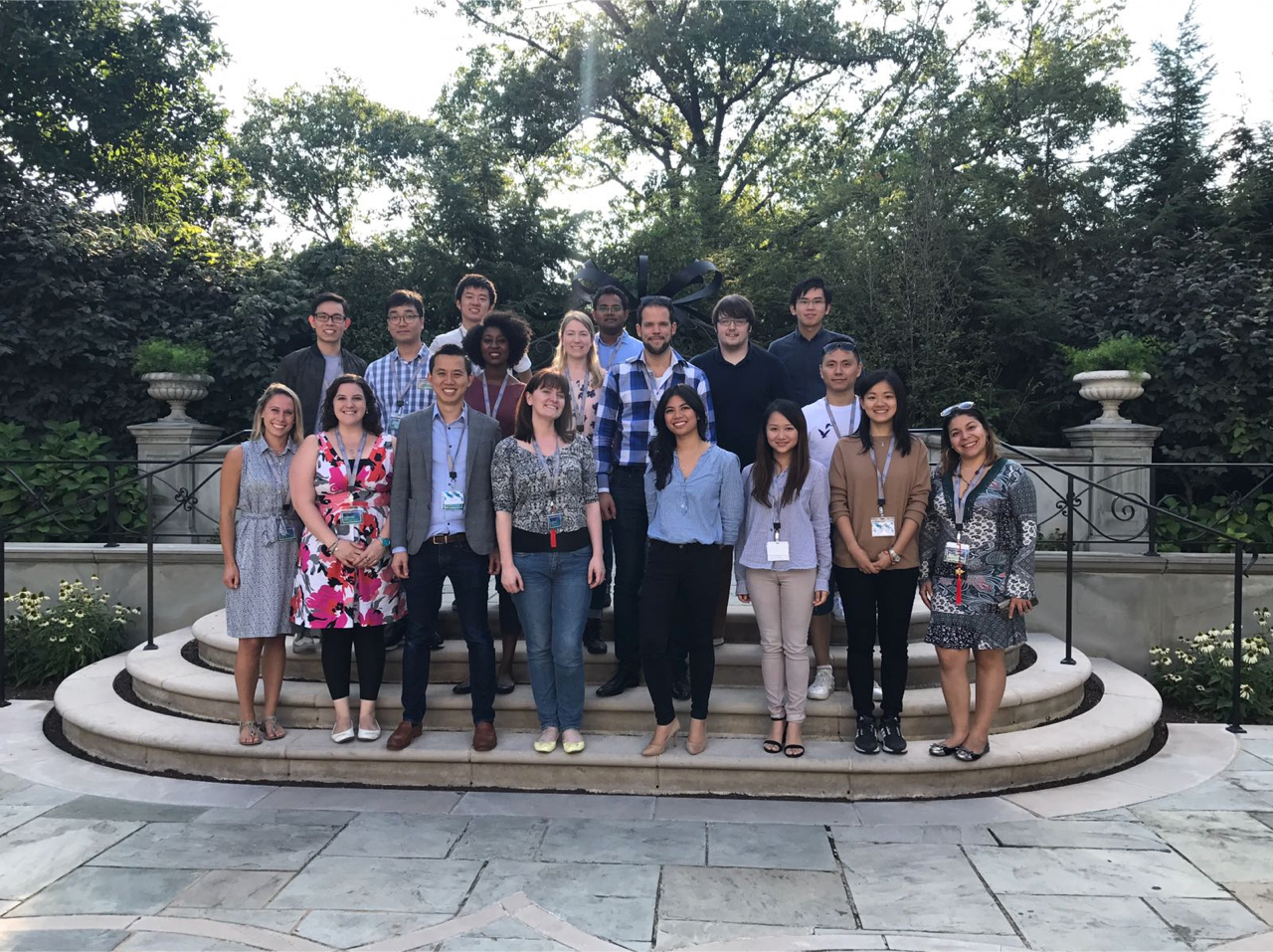 "Even though we came from different chemical disciplines, and arrived from all corners of the world, the 22 Future Leaders participants formed such strong connections with each other.

"Our activities during the first week really threw us in the deep end, encouraging us to explore how we communicate our work and to develop a smarter utilisation of the resources and relationships which could ultimately help build and expand our research." said Dr Mak
After spending a week in Columbus, Ohio partaking in intensive workshops, coaching and presentation activities, the Future Leaders then flew to Washington, DC for one of the most respected scientific meetings in the world, the 254th ACS National Meeting & Exposition.
"I was honored to be able to talk about my Imaging CoE research at the conference. Also, many of the high-quality presentations challenged the way I think about my research.
"My current work is best described as chemical biology; it was inspirational and instructive to hear from Carolyn Bertozzi, a pioneer and leader in my field speak on this topic.
"I encourage any PhD student or postdoctoral researcher in chemistry or a related science to consider applying for the Future Leaders program. It opens so many doors, and for me, it's an experience that has increased my knowledge and ideas about current and future research solutions in chemistry" said Dr Mak.
Source: Centre for Advanced Molecular Imaging
Help IMB research
IMB newsletters