Spotlight on: Jane Ilsley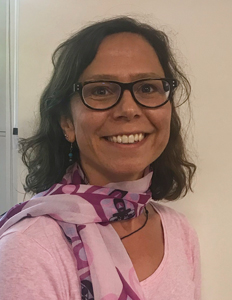 Could you tell us about your work background and what you were doing before you came to IMB?
It was during my PhD at the University of Edinburgh that I discovered that I loved the challenge of communicating the excitement of science clearly to different audiences. My first challenge was describing my research (protein:protein interactions in Duchenne Muscular Dystrophy) and my next was touring remote areas of Scotland taking science into schools. Since then I have set up science communication and research training initiatives across Scotland, and moved to Brisbane just after the floods in 2011.
For the last 8 years, I have continued my passion for communicating science with Econnect Communication at Brisbane's West End.
I am delighted to be working at IMB, returning to my scientific roots in molecular bioscience.
 
When you're not at work, what do you like to do in your spare time?
Try and keep up with my two sons and all their sports, and for myself - I love to cycle and practice yoga (but not at the same time!)
 
What can't you live without?
Tea (I am British after all)
 
What are you looking forward to most about your role here at IMB?
I am looking forward to working together with IMB researchers to tell engaging stories about their amazing work.