From a very young age, Associate Professor Mark Blaskovich knew he wanted to be an inventor.
Ironically, for the medicinal chemist who has 25 years' experience in industry and academia and is an inventor on 11 patent families, chemistry was one of his worst subjects at school.

But its practical, hands-on nature appealed to the budding inventor, and he pursued it through a "co-op" undergraduate degree, where he alternated university semesters with industrial placements at companies such as Atomic Energy of Canada.
Saving more lives than any other medicine
"This work at a company that made radiopharmaceuticals piqued my interest in medicinal compounds, so for my PhD I wanted to look at the potential for therapeutic development and that triggered my interest in antimicrobial resistance.

"Antibiotics have probably saved more lives than any other medicine, and we are facing the potential of returning to a pre-antibiotic era," he said.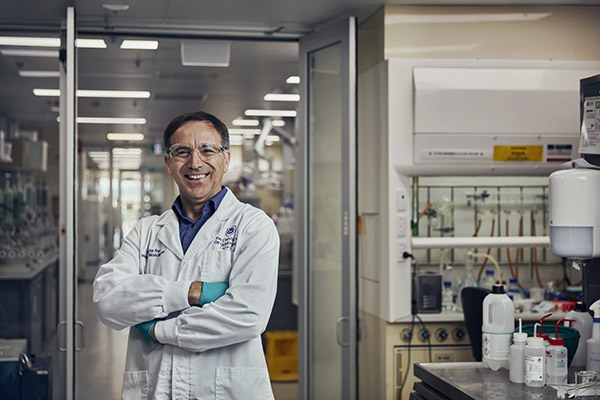 Tackling antimicrobial resistance
Now as the Director of the Centre for Superbug Solutions, he is harnessing the expertise of IMB's multidisciplinary researchers to develop solutions for the global problem of antimicrobial resistance.