Congratulations to our previous IMB Impact Awards nominees and winners. 
2018 Awards
IMB Impact Award - Teamwork
Aowei Campanu
Craik Group
EMCRA Committee - Winner (Team)
Caroline Holley
IMB Floor Managers
IMB Soccer Team - Commendation
Dr Ronan Kapetanovic
Dr Annie Kan
SIMBA Executive
Sweet Group - Commendation
Professor Alpha Yap - Winner (Individual)
IMB Impact Award - Innovation
Sue Allen - Winner (Individual)
Professor Rob Capon
Dr Mat Francois & Alex McCann
Dr Nick Hamilton, IMB Microscopy Team, IMB IT team - Winner (Team)
Human Studies Unit - Commendation
IMB Microscopy Team
Dr Sanjaya KC
King Group
Dr Conan Wang, Professor David Craik, Dr Angeline Chan, Kuok Yap
IMB Impact Award - Leadership
Professor Rob Capon
Professor David Craik
Dr Ronan Kapetanovic - Commendation
Dr Marija Kojic
Emma Livingstone - Joint Winner (Individual)
Associate Professor Kate Schroder - Joint Winner (Individual)
Leanne Wallace and Dr Anjali Henders
IMB Impact Award - Service
Professor Rob Capon - Commendation
Dr Amanda Carozzi
Olivier Cheneval
Dr Nick Condon
Christian De Marco
Calvin Evans - Joint Winner (Individual)
Dr Huy Hoang, Dr Angela Salim, Dr Robert Reid
Gail Howard
IMB Communications Team
IMB Floor Managers - Winner (Team)
IMB Stores - Commendation
Organising Committee for Brisbane Pain Symposium - Commendation
Dr Divya Ramnath
Leigh Rose - Commendation
Timothy Scott
Elena Semiryazhko - Joint Winner (Individual)
Dr Patricia Walden
2017 Awards
Teamwork
Anne Lagendijk (Hogan group) - Winner (Individual)
Bronwyn Smithies (Craik group)
Bronwyn Smithies (Craik group) & Emma Livingstone (Collins group)
Craik group
David Edwards (Cooper group)
IMB IT Team
IMB Postgraduate Team - Commendation
James Curson (Sweet group)
James Rae and Charles Ferguson (Electron Microscopy Team - Parton group)
Lucinda Essery (Professional staff)
QEDDI team
SIMBA Executive - 2017 SIMBA Executive (Team)
Stephen Earl (UniQuest)
Zeinab Khalil and Angela Salim (Capon group)
Innovation
Anjali Henders (Wray/Visscher/Yang group)
Anne Lagendijk (Hogan group)
Brett Collins
Craik group - Winner (Team)
IMB Comms team - Commendation (Team)
IMB Microscopy Committee
Jenny Stow - Winner (Individual)
Jenny Stow & Nick Condon
Jeroen Overman (Francois group), Frank Fontaine (Francois group), Johannes Zuegg (Cooper group), Avril Robertson (Cooper group), Angela Salim (Capon group), Sreeman Mamidyala (Cooper group), Mark Butler (Cooper group), Emmanuelle Lesieur, Wayne Johnston (Alexandrov group), Kirill Alexandrov, Ben Hogan, Rob Capon, Tim Bailey, Peter Koopman, Matt Cooper and Mat Francois
Marwa Hassan (Cooper group)
Nick Hamilton - Commendation (Individual)
Program in Complex Traits Genomics team
Solutions for Drug-Resistant Infections (SDRI 2017) conference organising team - Ruth Neale, Mark Blaskovich, Matt Cooper, Emma Ceccato, Mathilde Desselle (all Cooper group)
Vancapticin antibiotic development team - Mark Blaskovich, Karl Hansford, Mark Butler, Craig Muldoon, Johnny Huang, Soumya Ramu, Alberto Silva, Mu Cheng, Angela Kavanagh, Zyta Ziora, Rajaratnam Premraj, Fredrik Lindahl, Tanya Bradford, June Lee, Tomislav Karoli, Ruby Pelingon, David Edwards, Maite Amado, Alysha Elliott, Wanida Phetsang, Noor Huda Daud, Johan Deecke, Sefetogi Ramaologa, Johannes Zuegg and Matthew Cooper (all Cooper group)
Zheling Cui (Alexandrov group)
Leadership
Alpha Yap
Avril Robertson (Cooper group) - Winner
Ben Hankamer
Ben Hogan
Carol Wicking - Commendation
Dave Boucher (Schroder group) - Commendation
Emma Livingstone (Collins group)
Ian Ross (Hankamer group)
Irina Vetter
Jenny Stow
Kate Schroder
Lachlan Coin
Mark Ragan
Ronan Kapetanovic (Sweet group)
Service
Alun Jones (Professional staff)
Amanda Carozzi (Professional staff) - Winner (Individual)
Christian De Marco (Professional staff)
Cody Mudgway (Professional staff)
CSF and Workshop staff
Divya Ramnath (Sweet group)
Donna Easton (Professional staff)
Gary Carloss (Professional staff)
Gus McKenzie (Professional staff)
IT team 
Jannah Bauer and Rebecca Mills (Professional staff)
Joanna Crawford (Simons group)
Katrina Garner-Moore (Professional staff)
Lucinda Essery (Professional staff)
Lanna Wong (Ragan group)
Nick Condon (Professional staff)
Postgraduate team (Rob Capon, Amanda Carozzi, Cody Mudgway & Olga Chaourova)
Sanjay Sundarlal (Professional staff)
Sue Allen (Professional staff)
Workshop team - Winner (Team)
2016 Awards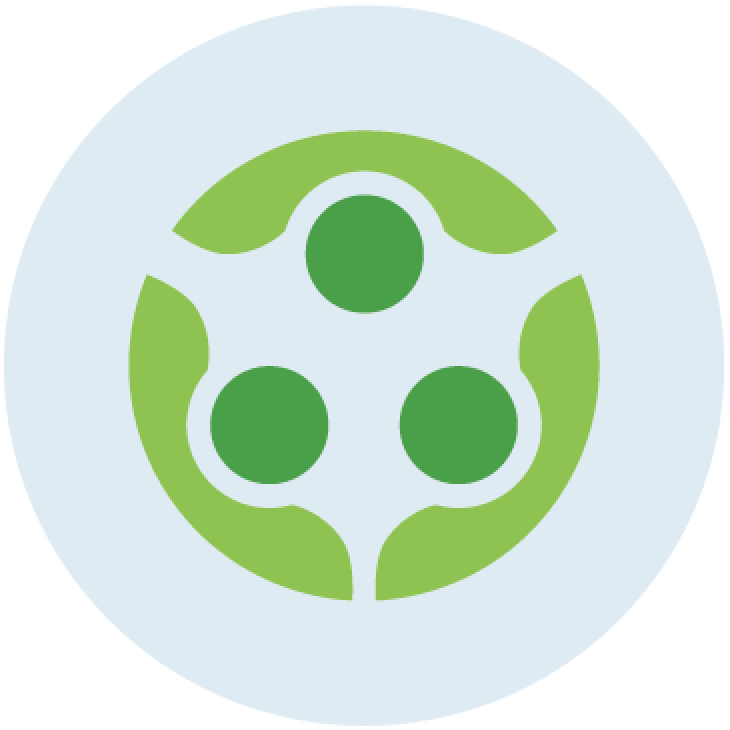 IMB Impact Award for Collaboration and Teamwork
This award recognises IMB staff members and students who are committed to working together towards a common goal, who share responsibility, reflect on and learn from each other's experience and hold themselves mutually accountable.
"The CO-ADD team manages 200 research collaborations in 35 countries. At all times, the team demonstrates outstanding skills in fostering communication, coordination and international cooperation."
"Minh was instrumental in fostering a productive collaboration with Cooper Group, which created positive project and team outcomes."
Guillermo Gomez (2016 winner)
"Guillermo is always incredibly accommodating, patient and generous with his time. In his role as a Science Ambassador he is always willing to help and supports the admin team as well as his peers. He shows initiative and is a great team player. Guillermo epitomises the spirit of collaboration and teamwork in a research environment as he engages in fruitful collaborations with members of his lab as well as labs from other disciplines. Anyone who has worked directly with him will testify to his commitment, hard work and generous nature."
"Nick has an active interest in providing professional development opportunities for the IMB student body. He also provides useful training to our students, extending their skillsets beyond their immediate research projects and scientific disciplines."
"Joseph has brought single cell RNA-sequencing capabilities to IMB and works collaboratively with many groups to carry out studies that will help facilitate our competitiveness in grant funding and high-impact publications."
"The SIMBA Committee improves our sense of community at IMB and facilitates connections between researchers."
IMB Impact Award for Discovery and Innovation
This award recognises IMB staff members and students who are involved in a significant new research discovery or the implementation of innovative, effective practices or initiatives.
"Lachlan discovered a biomarker that has the potential to diagnose childhood diseases, including lupus and juvenile arthritis."
King Group (team) (2016 winners)
"The King group has developed a novel pharmacological approach to protecting brain function after stroke. Their studies have identified a drug that blocks the acid sensing ion channels in the brain, which has the potential to revolutionise our treatment of stroke because it can reduce brain damage even hours after the stroke." 
IMB Impact Award for Leadership and Mentorship
This award recognises IMB staff members and students who have a positive and ongoing influence on their colleagues and create a harmonious work environment. 
"Alysha inspires confidence in our team and our ability to achieve our goals."
"Avril supports her students and encourages them to do their best. Her students are able to grow their confidence and skills under her mentorship."
"SIMBA events under Claudia's guidance have provided opportunities for student to interact and relax outside of the lab."
"David treats us with respect and values our opinions. He is always approachable and works hard, but always makes sure we understand work and life balance."
"Felicity is a supportive and caring manager who encourages me to do my best every day, even in difficult and uncertain circumstances."
"Ian's clear vision for IMB has been articulated through budget priorities and communicated very effectively to the University's senior management. His advocacy has ensured that IMB has been able to achieve its goals."
"Irina leads by example and always treats the team with respect. Irina has built strong positive relationships with her staff and students and encourages everyone to go the extra mile."
"Kate has created an environment that is extremely positive and encourages us to strive for excellence. The leadership and mentorship that she provides to her group, and to others, is truly inspirational."
"Lachlan is always there to help in any way possible, no matter what's required or the task ahead. He is always supportive and encouraging, provides advice, and is honest about when he doesn't have the perfect answer."
"Matt's strength lies in his optimism and his ability to see the good in every situation. As a mentor, he instills the passion he feels for science. His encouragement and enthusiasm affects the group in an incredibly positive way resulting in every member feeling valued. Matt always ensures that all of his students and staff accomplish or achieve advancement at any stage of their career."
Rink-Jan Lohman (2016 winner)
"R-J is an excellent supervisor, science mentor and lab coach. He has been very influential for a number of IMB students, teaching them how to think laterally and analytically throughout their degree. R-J is an extremely dedicated scientist and has shown strong leadership and mentorship strengths in the research labs particularly relating to his animal in vivo research. There can be no better mentor for a budding young scientist."
"Rob is enthusiastic and engaged on student matters. He is driven, motivated and always works together to achieve clear goals."
IMB Impact Award for Service and Support
This award recognises IMB staff members and students who provide and deliver professional, helpful, high-quality service and support before, during and after the client's needs are met.
"Alun is one of the most important members of the IMB technical support staff. His assistance has been invaluable for our work since the IMB's inception."
"Amanda is extremely dedicated and provides guidance and support to enhance the student/supervisor relationship. Her level of dedication that she brings to the IMB postgraduate experience is quite unique."
"Chrisso is an integral part of the fabric that is IMB. His dedication, loyalty and commitment are exceptional. He always brings 100% commitment and professionalism."
Christian De Marco (2016 winner)
"Christian goes above and beyond for IMB. He is always friendly, professional and approachable. He is available all of the time and always with a smile. He is committed to an efficient operation where no task is too big or too small, and he makes everyone feel special, important, respected and valued."
"Gemma is integral to the smooth and efficient operation of communication matters. She is always on hand to answer questions and provide assistance when required. She always assist with issues arising with a smile on her face and calm demeanour."
"John's servicing of the FR-E saves UQ ROCX approximately $30,000 a year compared to having a factory service engineer visit. This is a very significant saving and reduces costs to both IMB and Faculty of Science UQ groups."
"Lance's work has enabled admin systems to operate efficiently and has enabled support staff to create tools that improve workflow, increase efficiency and provide a level of service and support the envy of other departments."
"It makes a huge difference to have someone always on top of funding opportunities and advising how to craft proposals to match the goals of funding schemes. Michelle is responsive, knowledgeable, and clearly cares about the quality and impact of her work."
"Through her PhD work, her leadership of SIMBA and work with advancement, Miranda has made the IMB a better place in multiple ways."
"Nick has promoted and supported IMB teams involved in the recent HealthHack event. His activities within and behalf of IMB within UQ are extensive and they extend beyond the University as he brings people together to achieve scientific outcomes."
"The CSF team is always friendly and willing to accommodate special requests in regards to large batches of items needing autoclaving. Thank you for a job well done!"
"This support group has impacted a huge number of ECRs in a grand way. Their invaluable work supports and serves our ECRs, which inevitably means the role they play is extremely helpful."
"The IMB IT team is always helpful and constructive and follows through with solutions to a range of issues. This has a very positive impact on our piece of mind (knowing they are a phone call or ticket away) and our productivity."
"The team's friendly nature and knowledge of the products they sell ensures they provide good customer service. They also make time to stop and personally help you to locate items or give advice as to the best product to use or company to ask for a particular product."
"Even with a number of changes of staff recently the team's professionalism and helpfulness has stayed the same reflecting the culture of good customer service that they provide. Their service is delivered promptly and efficiently."