Dr Melanie Shakespear might dream of being in Copenhagen instead of Canberra, but she's actually where her science training is most needed right now.
A decade ago, Melanie was completing her PhD in immunology at the IMB and now she leads a science team in the national taskforce addressing Australia's response to the COVID-19 pandemic.
Between the two roles she did go to Denmark as a postdoc, where she sought support from research colleagues for a Marie Curie Fellowship, one of Europe's most competitive and prestigious scholarship grants.
Although narrowly missing out on the Fellowship, initiating the meeting with like minds in Copenhagen yielded other rewards, including an ongoing collaboration for the IMB's Innate Immunity, Infection and Inflammation group led by Professor Matt Sweet (Melanie's PhD supervisor).
"Opportunities and support to travel overseas, to connect in person with other researchers solving the same problems – that's partly what made my time at the IMB so memorable," said Melanie.
"We learned how to attract independent funding to attend conferences and present our research at them, how to leverage the IMB's support so we could go and meet the authors of the papers that informed and expanded our own research."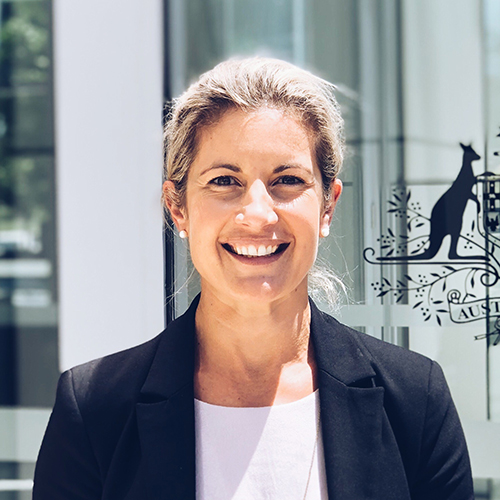 IMB
2007-2012 PhD
2012-2014 Research Officer
2015-2018 Postdoctoral Research Fellow
Now
Director, COVID-19 Vaccine Strategy Taskforce, Australian Department of Health
Melanie's PhD project looked at the behaviour of cells in our immune system called macrophages and whether certain molecules could be used to inhibit inflammatory pathways, possibly leading to a treatment for diseases such as arthritis.
A chance meeting with Professor Sweet at a social event in 2006 piqued her interest in pursuing the project at the IMB. At the time, Melanie was a research assistant at the Kennedy Institute of Rheumatology in London.
However, the opportunity to work with the highly esteemed Professor David Hume, who was establishing an arthritis animal model at the IMB, drew her back to UQ, where she had completed her undergraduate honours degree in biotechnology.
"I was also attracted by the IMB's reputation for supporting students and early career researchers who didn't want to follow a straight academic career path," explained Melanie.
"We were motivated to explore how we might use our scientific knowledge and research skills to make an impact beyond the Institute.
"We had access to people and resources in other research groups and such exposure helped us discover potential career paths beyond academia," Melanie said.
That included opportunities for Melanie to engage in extracurricular activities like volunteering for the Science Ambassadors program and coordinating the IMB's bubble soccer games.
"The culture, the camaraderie – we learned that it's important to live for more than just the science!" Melanie said.
Melanie also took part in a structured mentoring program run by the IMB which paired her with Natalie Fitzpatrick, a double degree UQ alumna and specialist in public policy. Although Natalie had studied Economics and IT, her policy portfolio included the common ground of health and pharmaceuticals.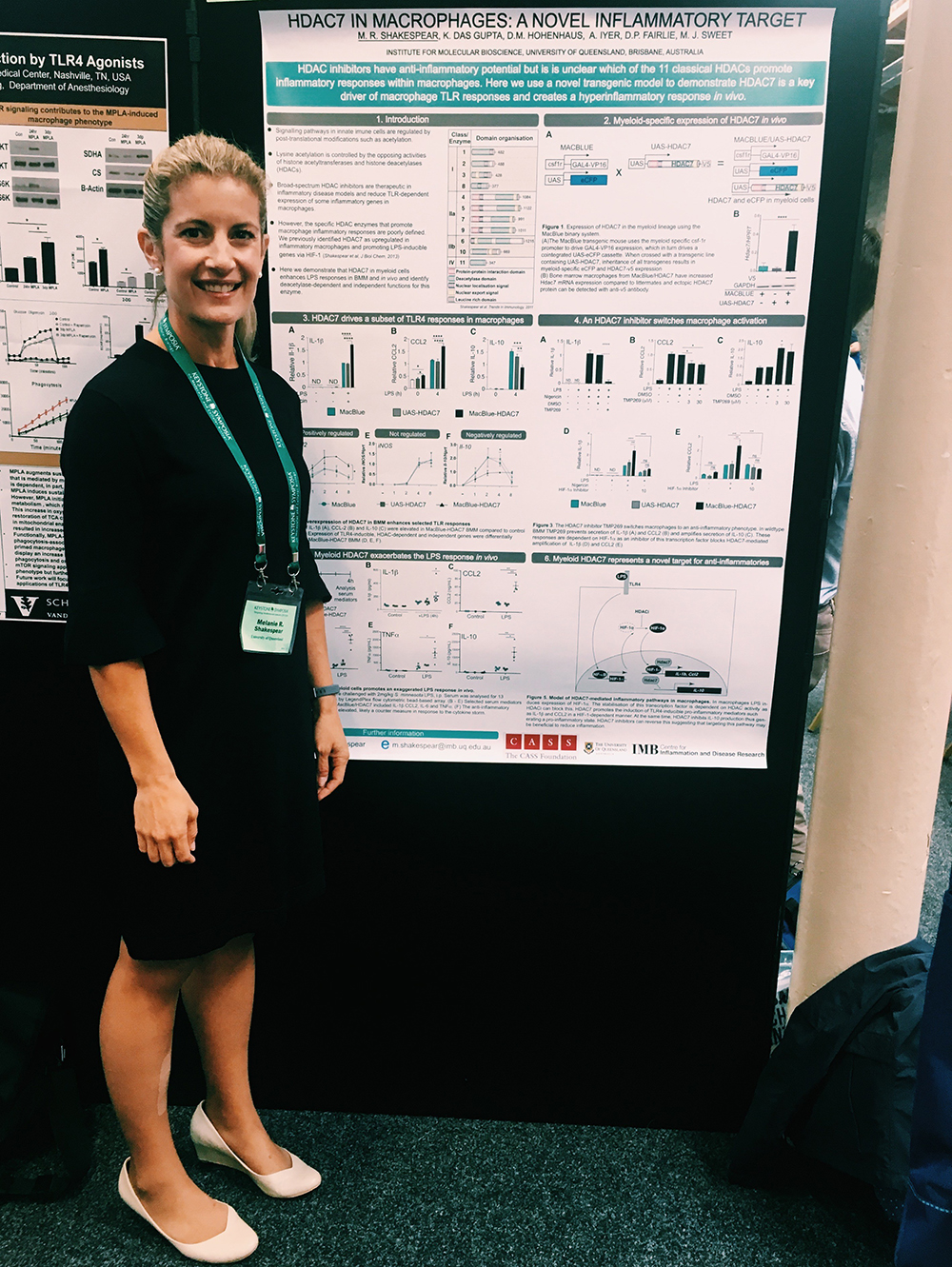 That experience helped Melanie to be selected as one of seven in the first intake of Australian Science Policy Fellows, an initiative of the Office of the Chief Scientist that enables early- to mid-career scientists to become skilled policy practitioners and bring scientific expertise to policy development in Commonwealth departments
During her first six months in this embedded role, Melanie worked in the Department of Health with the team responsible for the Medical Research Future Fund on grant design, development and administration.
"It was fascinating to be on the other side of the application process and I learned a lot about stakeholder management and relations too," said Melanie.
"I believe the collaborative culture at IMB prepared me for seeking and valuing input from others, which is an important part of policy development."
Other elements of her research training that Melanie believes equipped her for her current leadership role were the opportunities to supervise students and manage group dynamics in the lab, the facilitation of network building, and IMB's focus on science communication skills to make complex, technical information meaningful for different audiences.
Leading a team of scientists providing advice to the Australian Government on COVID-19 vaccines and treatments is Melanie's focus for now, but she looks forward to contributing her scientific knowledge and policy expertise to future advisory roles… perhaps one day in Copenhagen!
Read more about Melanie
Drive lifesaving discoveries with us