Dr Mark Howes is a modern Renaissance Man. He has skills and interests in multiple disciplines, including business and science.
His Honours year sparked creative thinking and nurtured curiosity, inspiring Mark to undertake his PhD at the IMB, graduating in 2010.
The environment of enthusiastic scientists with the drive and desire to find answers to new questions pushed Mark to test the boundaries of his thinking and research. Inspired to be the best version of himself, he was compelled to go further, think deeper, and be keener than he ever thought possible.
Mark's experiences at IMB fuelled his passion for research and innovation. Inherent to experimentation is the fusion of art and science, and Mark took this learning and applied it to creating and refining craft beer.
The joy of discovery in science motivates Mark, who integrates the elements of discovery and innovation his beer brewing. Adding purpose to his passion for beer is the belief that discovery and research are the best way to grow our economy.
Mark is the co-founder of Newstead Brewing Co., one of Brisbane's first boutique breweries. Founded in December 2013, Newstead Brewing Co. is committed to sustainability, corporate responsibility, and community engagement.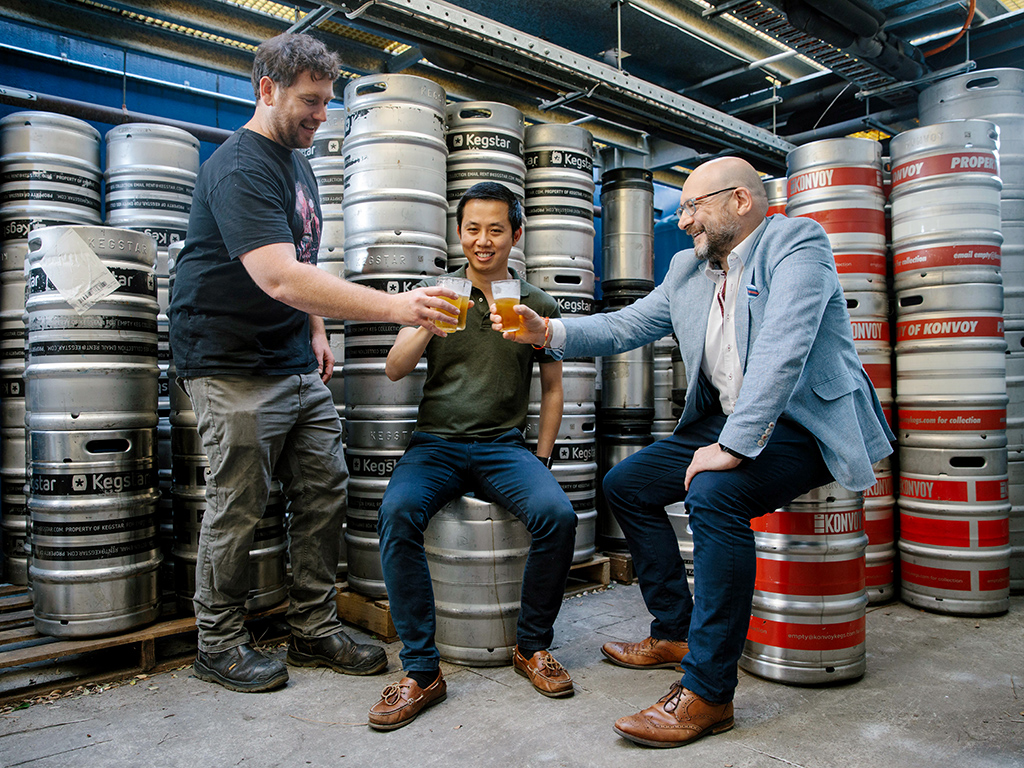 Community involvement has taken several forms, including fundraising for charity and partnerships with Queensland Rugby, QAGOMA, and Alliance Airlines. Who can forget 2018's 'Smithy's FGB' (Fokkin' Good Beer), created to commemorate the 90th anniversary of Sir Charles Kingsford Smith making the first trans-pacific crossing from the US to Australia?
Newstead Brewing Co. has always focused on using local suppliers, an important practice reinforced by the COVID-19 pandemic and the associated economic turndown. While the company experienced extreme financial losses and had to let go more than three-quarters of its workforce overnight, Mark and his team doubled down and found ways to keep their dream alive.
The pandemic inspired Mark to strengthen the company's commitment to local partnerships. Buying from local and independent suppliers was the tangible way Newstead Brewing Co. could have an immediate positive effect on their colleagues, friends, and neighbours.
Other Brisbane brewers also benefited from this approach, with Newstead Brewing Co. sharing its retail outlets as a mechanism for brewing colleagues to get their beers into the public's hands.
Mark has continued to contribute to scientific research. Newstead Brewing Co. collaborated with UQ, and with support from Advance Queensland, PhD student Edward Kerr researched how wild yeast could help diversify beer production and quality.
The result was a beer brewed using fermented yeast, hand-picked from a jacaranda tree at UQ. There are more economic opportunities to be realised from this collaboration, with the wild yeast variety licenced for Newsted Brewing Co.'s use. There is potential for more cooperation between the parties to create more beers in the "Wild Yeasts and Where to Find Them" line.
More recently, Newsted Brewing Co. formed a corporate partnership with the IMB. The team created 'Molecular Magic Hazy Pale Ale' to celebrate the IMB's 21st anniversary and help support the IMB with the profits.
According to Mark, yeast is the real hero of beer and the brewers selected a strain of ale yeast that produces peach-like stone fruit esters to compliment the hop profile. The result is a soft and approachable modern pale ale that remains vibrant and refreshing.
Always keen to continue his voyage of discovery, Mark opened Working Title Brew Co. in 2021. It is the passion project of two mates who have been working in, around, and over a beer for the last decade.
Their ethos is "No rhyme, no reason. Just good beer" – an apt summary of the fusion of art and science that is characteristic of experimentation.
Drive lifesaving discoveries with us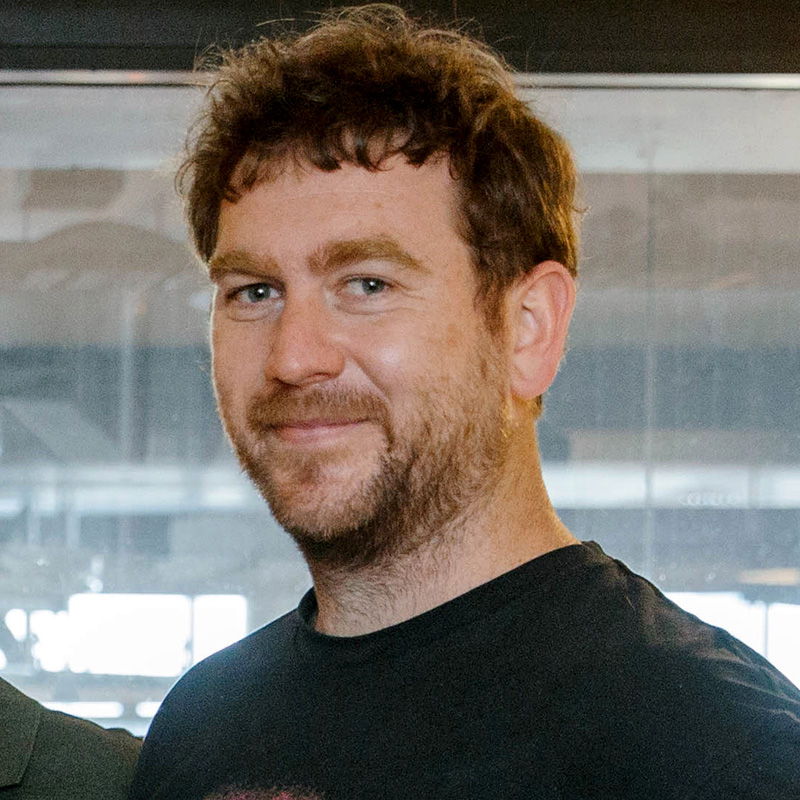 Dr Mark Howes
IMB
PhD conferred in 2010
Now
Co-Founder, CEO, and Fermentologist of Newstead Brewing Co. Co-Founder, Working Title Brew Co.