In September, we are partnering with the Brisbane Festival to ask the big - and small - questions exploring the insection of art, science and what makes our city tick.
Join us at Ephemeral, an installation examining beauty and fragility, and at three Sip 'n' Science events, conversations between artists and scientists.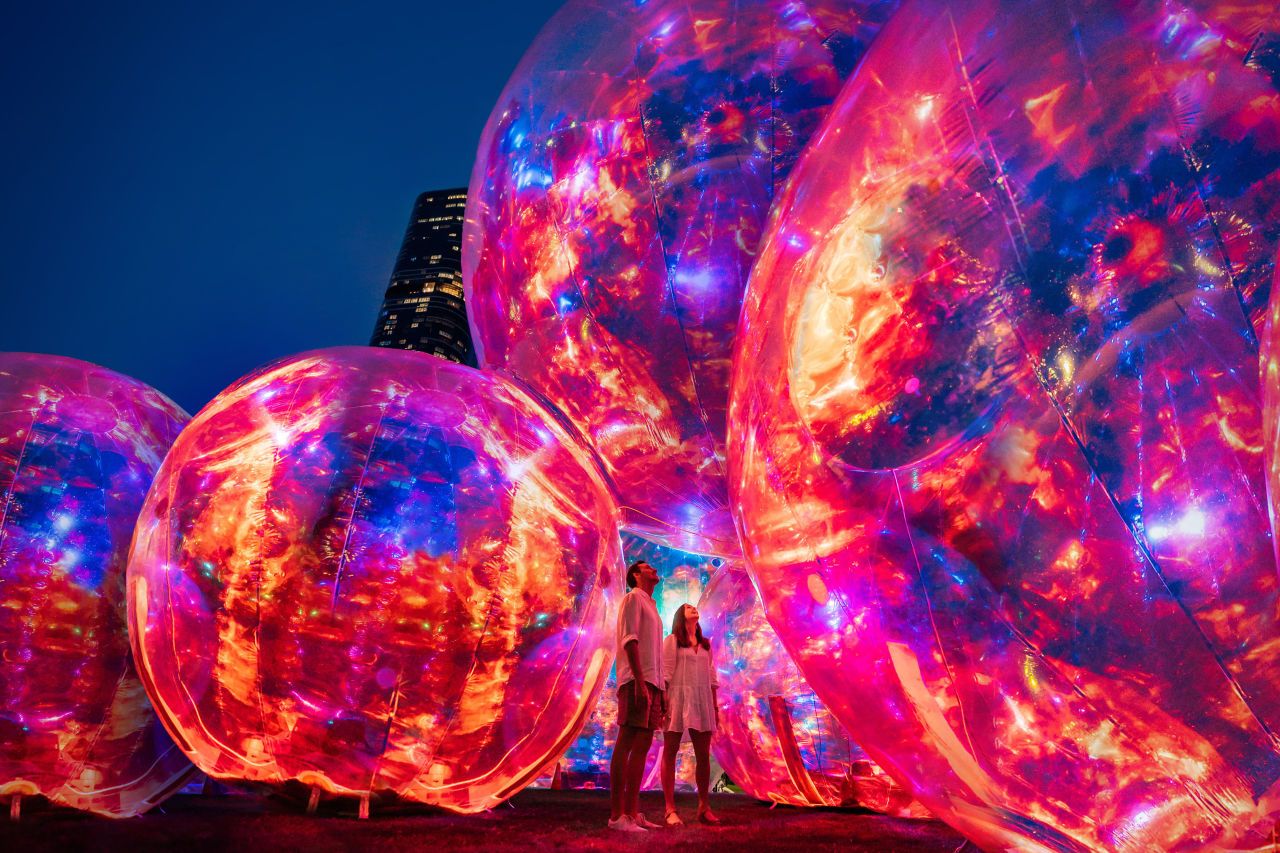 Like it or not, our lives are lived in a permanent state of impermanence. And, not unlike a delicate yet mesmerizing bubble, our time is finite.
Ephemeral is an immersive light and sound environment exploring the concept of ephemerality, representing it as that of a bubble. By day, this larger-than-life sculpture emulates the magical qualities of bubbles by using dichroic film to create the illusion of bubble-like colours and form.
At night, the personality of the sculpture shifts as the lighting animations bounce inside the reflective shell of the spheres, creating a whole new experience for the audience to explore.
By sunshine or by moonlight, experience the pure magic of Ephemeral, and consider the gentle reminder that life is to be lived with no guarantees of another tomorrow.
So, make like a bubble and *pop* on down to BOQ Festival Garden before they blow away!
Check back for more details on other events soon or follow us on social media for updates.