Spotlight on: Kamyra Laurenson
Q&A with Kamyra Laurenson, IMB Director of Advancement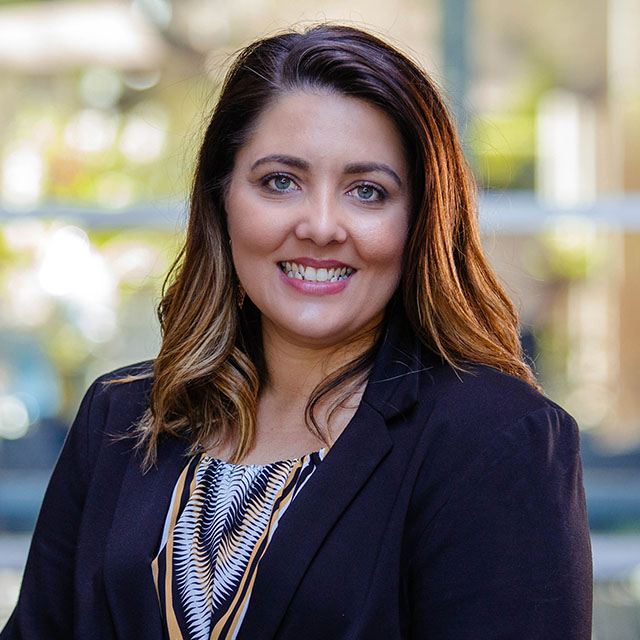 Could you tell us about your work background and what you were doing before you came to IMB?
I have been a professional fundraiser for well over a decade and managing events and loyalty marketing programmes prior to that. I am passionate about having real purpose in my 'job', so I have pursued a career in philanthropy development across a variety a significant charities, including Vinnies, QIMR, and RSL, managing multi-million dollar campaigns and major national events. I was attracted to the opportunity at IMB given the incredible extent of research being explored that has the potential to change lives for the better globally.
How did you get into working in the area of Advancement? 
When working with a hotel group, I managed the Charity of Choice program. We were aligned with a medical research institute and I was so inspired by the work being pursued, that I was easily lured on-board. Over a decade later – I am still inspired to develop support to benefit research and knowledge creation.
What aspects of your role do you enjoy the most? 
Meeting people from all walks of life and learning their personal story. Fundraising is fundamentally about building and retaining relationships with like-minded people.
When you're not at work, what do you like to do in your spare time? 
As a Gemini I am a little two-sided, so it could be settling in with a good book, or heading to Eat Street with family and friends!
What can't you live without? 
Oxygen…and coffee.
Tell us something about yourself that may surprise us
I am only 1 degree of separation from Kevin Bacon.
What are you looking forward to most about your new role here at IMB? 
Sharing the vision and promise of the research being explored at IMB more universally.