Patient recruitment is underway for a clinical trial led by IMB's Professor Andrew Mallett to test the effectiveness of a diabetes drug to slow the progression of polycystic kidney disease (PKD).

Professor Mallett said the trial, conducted with the Australasian Kidney Trials Network (AKTN), aims to find a new treatment for PKD.


Slowing the rate of kidney decline
"We're investigating the diabetes drug metformin - we already have a wealth of data about how it works and it's relatively inexpensive," Professor Mallett said.
"We know it is safe, and now we want to explore its potential to slow the rate of kidney decline in PKD.
"PKD is the most common life-limiting genetic disease, but there's a real lack of targeted therapies."

Professor Mallett, who is also a kidney specialist at Townsville University Hospital, said approximately 1.8 million Australians suffer from kidney disease, while one in 3 Australians are at risk of being diagnosed in the future.
An invisible disease
"Kidney disease is often asymptomatic, so regular health checks are really important," he said.

"Patients can lose 90 per cent of kidney function without experiencing symptoms, which can be devastating for them and their families.

"Our aim is to use metformin to treat and slow down PKD so patients either can defer or never need dialysis or transplant.
Designing the trial with patients in mind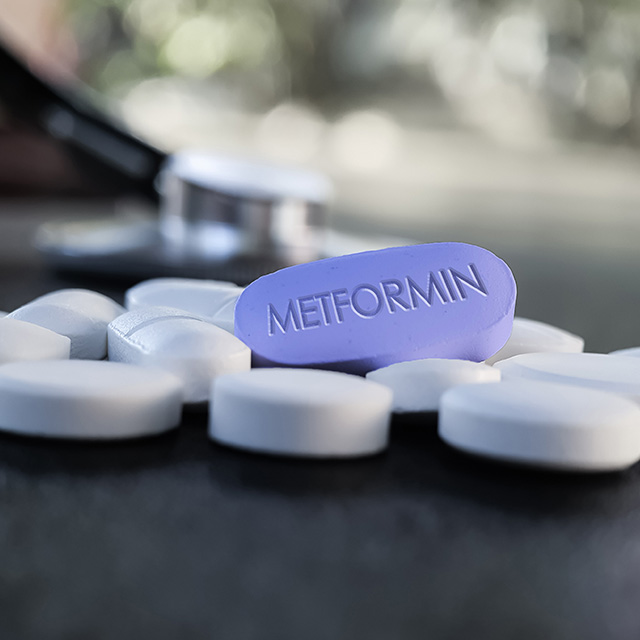 "We designed the trial with patients' needs in mind - many have expressed they would rather be treated at home where they can continue to live a normal life.

"Because metformin is safe, they can take the drug at home and we can monitor them virtually, which makes the experience more comfortable and convenient for patients."

Deputy Chair of the AKTN, Professor David Johnson from UQ's Faculty of Medicine said the team is recruiting 250 people aged between 18 and 70 with Autosomal Dominant PKD to take part in the trial, which will run at 12 sites across Australia.
Potential life-extending treatment
"Previous international studies showed metformin was effective in decreasing cyst formation and growth in models of ADPKD," Professor Johnson said.

"This clinical trial is the next step in translating those findings into a potential life-extending treatment for patients.

"We encourage people with polycystic kidney disease, and their families and carers, to learn more about their illness via the PKD Australia website and look out for International PKD Awareness Day on 4 September."

Patients can consult their kidney specialist or go directly to the AKTN website to find out more about the trial.