There are countless women doing amazing STEM work and three of IMB's women researchers are receiving the recognition they deserve this year in the annual Women in Technology Awards (WiT).
We applaud them as they build support for their work and inspire the next generation of leaders by showing what is possible.
Professor Kate Schroder
Winner, 2022 Excellence in Science Award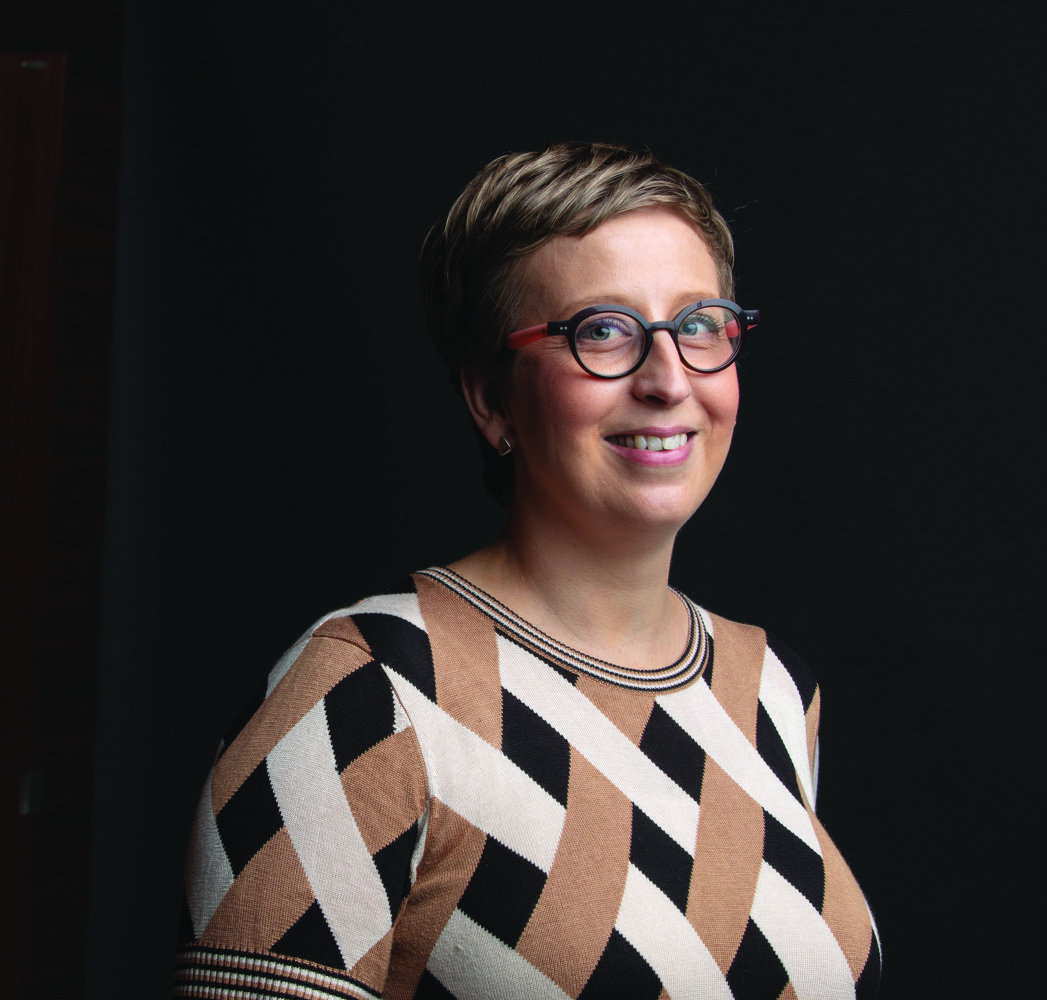 For 20 years, Professor Kate Schroder has studied the good, bad and ugly of our immune system – how immune responses protect us from infection, but also causes several serious human diseases. Kate is an IMB Group Leader, and Director of the IMB Centre for Inflammation and Disease Research. Kate's discovery research has revealed how our body mounts an inflammatory response. She is passionate about ensuring her research findings are applied clinically, to ensure patients suffering from inflammation-related diseases can access disease-modifying therapies.
Kate and her collaborators developed new anti-inflammatory drug candidates that formed the basis for a UQ biotech start-up company, Inflazome. In 2020, the pharmaceutical giant Roche acquired Inflazome for AUD$620 million plus milestones, in a landmark deal for academic intellectual property. Two drug candidates are now poised for Phase 2 human clinical trials as novel anti-inflammatory therapeutics.
Kate regularly works with industry to guide commercial programs, serving on the Scientific Advisory Boards for biotech and pharmaceutical companies (e.g. Inflazome, Novartis).
In addition to her passion for inflammation biology, Kate is a skilled mentor for junior researchers. She is a passionate advocate for Equity, Diversity, and Inclusion in academia, and is leading cultural change at IMB and UQ. She helped to establish the IMB Women in Science and Technology Fund to assist women in overcoming the barriers to their career progression.

Professor Irina Vetter
Finalist, 2022 Research Leader Science Award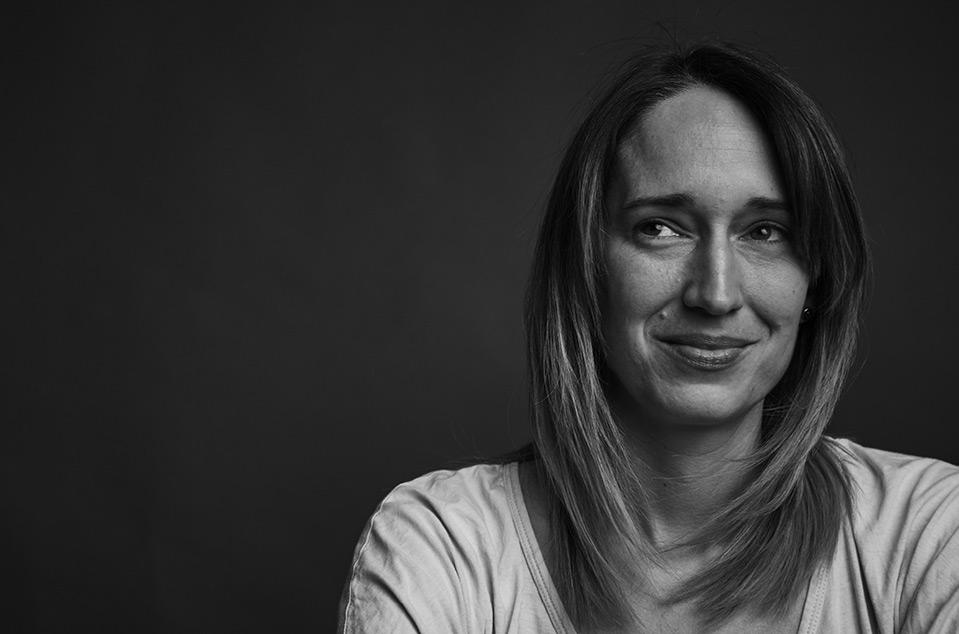 Professor Irina Vetter is the Director of the Centre for Pain Research at IMB, and is an internationally recognized expert in pain mechanism, neuropharmacology and ion channel research.
She is interested in understanding disease-specific pain pathways to enable the development of mechanism-based analgesics, and am a world expert in ion channel pharmacology who uses venom-derived toxins as tools and drug leads to unravel the contributions of these transmembrane proteins to peripheral neuronal excitability.

Using gene expression analysis and pharmacological approaches, Prof Vetter's work has identified novel putative analgesic targets for burns pain, breast cancer-induced bone pain and vincristine-induced neuropathy, and has made key contributions to our understanding of the molecular mechanisms leading to cold pain symptoms in chemotherapy-induced pain and the fish toxin disease ciguatera.
Her research has also led to patenting of novel venom-derived drug leads that have significant potential to be developed as novel analgesics.
Irina's goal as a teacher and mentor is to develop independent, creative and collaborative scientists and health care professionals who are critical thinkers and effective communicators. She encourages the scientific curiosity of her students and postdocs and strives to support their individual career aspirations. She leads by example and places particular emphasis on scientific rigour, industry and community engagement as well as effective team work and collective excellence.
Enakshi Sinniah
Finalist, 2022 Emerging Achiever Science Award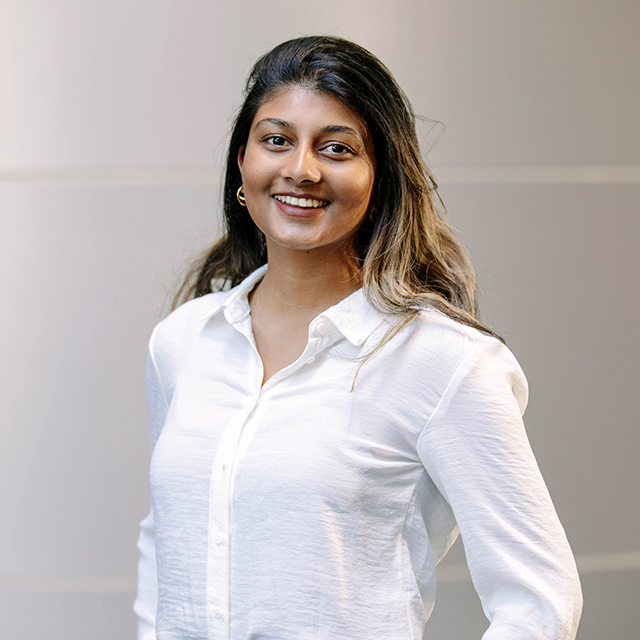 Enakshi Sinniah is a postdoctoral researcher at IMB. Her research uses stem cells to generate beating cardiac muscle tissue as a model of human heart development in a dish. Taking an interdisciplinary approach of computational and developmental biology, Enakshi's work focuses on developing innovative methods to identify genetic drivers of cardiovascular development and disease.
Overall, her research aims to aid drug discovery and develop new therapies to tackle heart disease. She has received multiple international awards in recognition of her work, including a Children's Hospital Foundation Grant and the International Society for Stem Cell Research (ISSCR) Zhong Mei Chen Yong Award for Scientific Excellence 2020.
Alongside her research, she is passionate about science outreach and takes pride in advocating for equality in STEM. For the past 4 years, Enakshi has been a volunteer coach in the Curious Minds Program, where she has personally mentored 4 high school girls from underprivileged and rural backgrounds with a passion to pursue a future career in STEM.