An IMB clinician-scientist whose research could help improve early autism diagnosis has won the Judge's Award at this year's Queensland Women in STEM Awards from a pool of more than 40 exceptional women scientists.
Chloe Yap, a PhD student in the Wray group who is also studying for a medical degree, continues IMB's winning streak at the awards, with Dr Denuja Karunakaran and Samantha Nixon claiming two of the three top awards in 2020, and Dr Amy Chan winning the People's Choice in 2018.
Chloe's sister collected the award on her behalf, while Chloe sent a video acceptance speech from the USA where she is carrying out the international part of her Fulbright Scholarship at the University of California, Los Angeles.
A STEM role model for Queensland
Professor Jennifer Stow, Deputy Director of Research at IMB said the Institute is proud of this well-deserved award to Chloe Yap and the recognition it brings for her important research.
"As a clinician-scientist and a STEM role model, Chloe Yap embodies an enlightened future for medical research," Professor Stow said.
"While her research aims to improve the diagnosis of autism, Chloe is also poised to facilitate the translation of any new developments to patients and their families."
In her application, Chloe shared her passion for building the clinician-scientist workforce in Queensland.
Bridging the gap between clinicians and scientists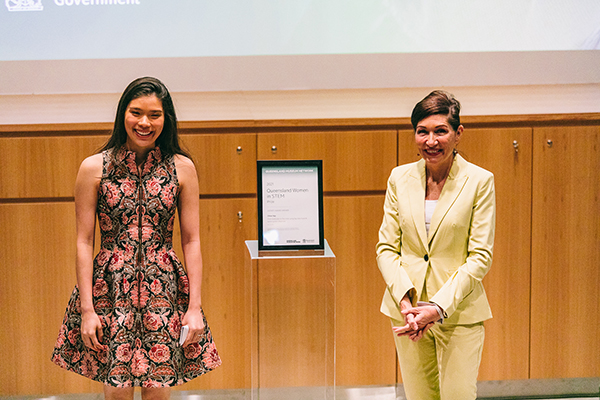 "Translating science rapidly into new treatments needs both clinicians and scientists, but the critical bridge is people who are trained in both: clinician-scientists," Chloe said.
"In Australia, there is a major shortage and only a quarter are women—it's 20 years of training, juggling two jobs with limited support.
"When I first started, I didn't know any female clinician-scientists and I wondered if this career was out of my reach?"
Minister for Communities and Housing, Minister for Digital Economy and Minister for the Arts Leeanne Enoch applauded all of the entrants for the enthusiasm they are fostering in STEM, and said the quality of applicants for 2021 had been making great impressions here in Queensland as well as on the international science stage.   
"This year's winner of the Judges' Award is PhD candidate, medical student and Fulbright Scholar at The University of Queensland, Chloe Yap," Minister Enoch said.
Supporting early autism diagnosis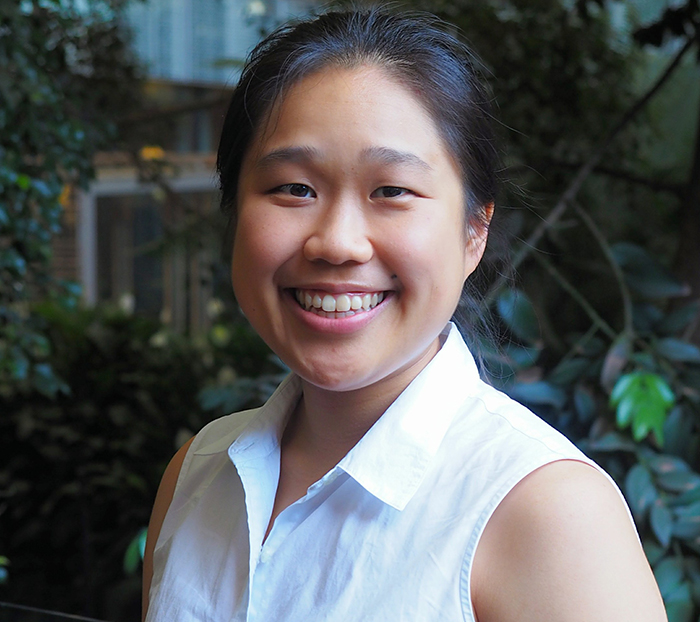 "Chloe is working towards identifying biological markers that can improve early autism diagnosis supporting both children with autism and their families."
Christabel Webber from the Department of Agriculture and Fisheries was awarded the 2021 Inclusion Award. Born profoundly deaf, Christabel works in regional farming to help ensure food security.
The Queensland Women in STEM prize is presented by Queensland Museum Network in partnership with the Office of the Queensland Chief Scientist and Office for Women.