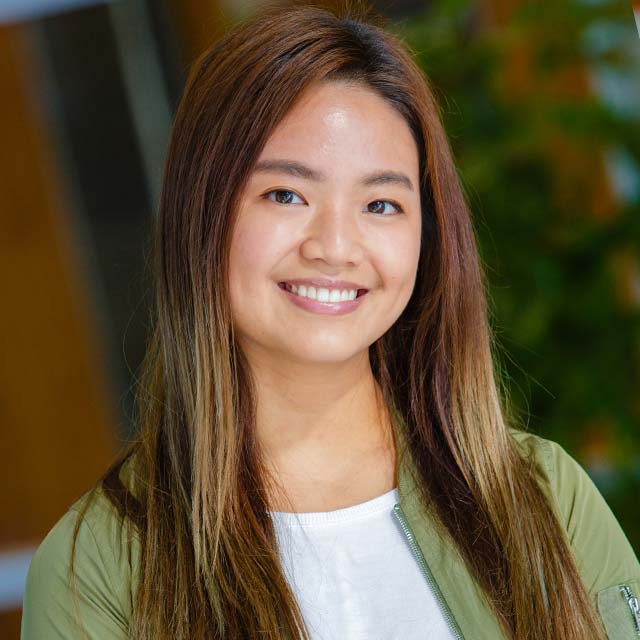 Research into sepsis, a devastating disease that is particularly dangerous for children and the elderly, has caught the imagination of Queenslanders, with a PhD student from The University of Queensland winning the 2018 Women in STEM Prize People's Choice Award.
Ms Amy Chan, from UQ's Institute for Molecular Bioscience, was presented with the $5000 prize at the World Science Festival by Minister for Environment and Science, Leeanne Enoch.
Ms Chan, from IMB's Inflammasome lab, is targeting our own immune system to fight sepsis, which occurs when the body's immune response to infection is so overwhelming that it damages surrounding tissues and organs.
"My research aims to understand a key player during bacterial inflammation, the non-canonical inflammasome," Ms Chan said.
"Bacterial infections trigger non-canonical inflammasome activation, leading to pro-inflammatory responses including cell death and the release of immune signalling proteins known as cytokines.
"By elucidating the events leading to the activation of the non-canonical inflammasome, we can devise better strategies to artificially switch it off.
"This could one day provide a therapeutic to decrease damaging inflammatory responses in cases such as septic shock. "
The competition was very intense, with over 40 finalists from all levels of STEM, and Amy said she was pleasantly surprised to be awarded the prize.
"I won the People's Choice category so I really owe it all to people who took the time to view my application and vote."
Amy said she is passionate about science communication and education and intends to use her prize money to further the STEM communication and education work.
"I would love to visit high schools with a team of like-minded women from different STEM fields and give workshops or seminars," she said.
"In addition, I would love to use the prize money to fund an overseas conference, as this will be a very exciting opportunity to meet other inflammasome and inflammation researchers and learn more about their work."
---
Read more: Scientists discover off-switch for 'molecular machine' active in many diseases
---
Finally, Amy would like to encourage other women in STEM to step out of their comfort zone and put themselves forward for prizes.
"Applying for such awards is a great way to communicate your work to a non-scientific audience, and this exposure can do wonders for your research.
"QLD Women in STEM award will return in 2019 and I highly recommend any students or ECRs who identify as female to apply for it," she said.
The 2018 Women in STEM Prize Judge's Choice Award was won by Ms Cécile Godde, a UQ and CSIRO PhD student.
IMB newsletters
IMB newsletters