Infectious diseases are in the firing line of IMB researchers, thanks to significant new funding from the National Health and Medical Research Council (NHMRC).
Associate Professor Mark Blaskovich, Dr Alysha Elliott and Dr Loic Yengo landed a share of the NHMRC Ideas Grants which will advance their research into tackling antibiotic resistance and exploring the role of genomics in the novel coronavirus.
In total, IMB received 9 Ideas Grants — more successful projects than 26 of Australia's universities.
An intelligent approach to get a handle on superbugs
Drug-resistant infections threaten to cause 50 million deaths per year worldwide by 2050, but there is a near-empty pipeline of new antibiotics.
Associate Professor Mark Blaskovich is leading two projects that will tackle the global health challenge of superbugs.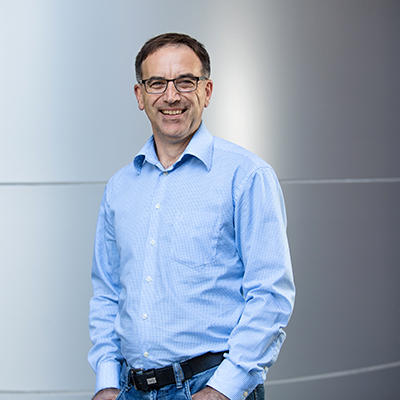 "New strategies are urgently needed to treat the rise of infections from multidrug-resistant bacteria, with bacteria becoming resistant to standard antibiotic therapies. It is still not clear how to design a better antibiotic, and understanding the desirable chemical properties would help," Dr Blaskovich said.
Designing new antibiotics
"For one project, we will apply artificial intelligence methods to study a unique dataset of compounds crowdsourced from over 300 academic groups from all around the world to develop predictive models for antibacterial activity and membrane penetration.
"We will then apply these models to design new antibiotics, which will be synthesised and tested for antimicrobial activity."
The crowdsourcing initiative – the Community for Open Antimicrobial Drug Discovery (CO-ADD) – has drawn from researchers in 47 countries to screen over 300,000 unique compounds over the past five years.
Increasing the activity of existing antibiotics
The second project led by Dr Blaskovich will take a different approach to design new antibiotics, this time using a strategy of modifying existing antibiotics to add extra activity.
"We will build on a unique research platform where we have modified representatives of all major classes of antibiotics with a 'handle' at a site where antibiotic activity is unaffected.
"These handles can then be readily modified to attach different functions, such as combining different antibiotics, or adding moieties that increase the potency of an antibiotic through strategies such as improving its cellular penetration, blocking bacterial virulence, or by activating our immune system to fight off the bacteria."
Dr Blaskovich and colleagues will test the new antibiotics created through this process and optimise them for preclinical trials, where they will be tested for safety and efficacy.
Superbug-fighting project with potential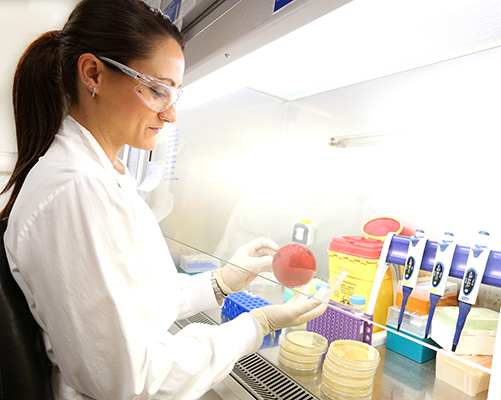 Dr Alysha Elliott is forging a new weapon in the fight against superbugs – and it's not antibiotics.
Instead, she is using non-antibiotic drugs to increase the potency of existing antibiotics to which bacteria have become resistant.
"Disease-causing bacteria are increasingly becoming resistant to treatment with a single drug," Dr Elliott said.
"Clinicians are thus forced to administer combination therapies of antibiotics to save patients' lives, however, such 'cocktail' therapies can induce multi-drug resistance in bacteria."
Increasing the activity of existing antibiotics
"In recent years, the concept of using non-antibiotic drugs called 'potentiators' to increase the activity of existing antibiotics has attracted considerable interest."
"This approach can resuscitate an antibiotic from becoming obsolete due to resistance, and can also minimise the development of new resistance, and expand the activity of the parent antibiotic."
Dr Elliott is leading a project that has identified compounds with no antimicrobial activity in their own right, but that amplify the activity of several antibiotics against Gram-negative bacteria.
"Our investigation will comprehensively assess the effectiveness of these compounds and their propensity to induce drug resistance," Dr Elliott said.
"These antibiotic 'potentiators' are an exciting approach to extend the lifetime of existing antibiotics and address the urgent crisis of antibiotic resistance."
Exploring the genomics of SARS-CoV-2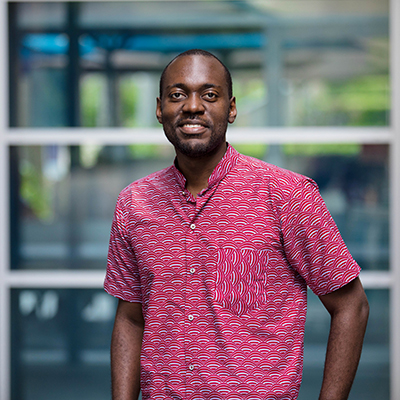 The coronavirus SARS-CoV-2 has infected more than 70 million people worldwide, with more than 1.5 million deaths from COVID-19.
IMB's Dr Loic Yengo is harnessing the power of genetic analysis to uncover why some people develop a more severe case of the disease than others.
"While the majority of people infected with COVID-19 exhibit mild symptoms, such as loss of smell, others develop severe respiratory distress syndromes, some of which can be fatal," Dr Yengo said.
Why COVID-19 can be more severe
"We hypothesise that part of these differences between individuals is caused by genetic factors in the human host, as reported before in other diseases."
The NHMRC funding will allow Dr Loic and collaborators to integrate genetic data from two large European biobanks with more than half-a-million participants with local COVID-19 samples.
"In this project, we seek to discover genetic factors that can contribute to explaining these differences. Our findings have the potential to inform the design and analysis of clinical trials for vaccines and treatments."
Dr Yengo said the statistical methods developed in this project will be general and could be applied to other infectious diseases.
Discovering new therapies
Successful IMB researchers in this round of NHMRC funding also included:
Dr Ben Hankamer and Ian Ross (new therapies requiring ultra large scale monoclonal antibody production in microalgae)
Dr Nathan Palpant and Professor Glenn King (ASICa - a new therapeutic drug target for cardiac ischemia)
Dr Sonia Shah (identifying unintentional effects of medication using statistical genetics)
Professor Irina Vetter (bivalent analgesics: rational design of selective ion channel inhibitors)
and Dr Quan Nguyen (identification of therapy-resistant cells driving relapse in medulloblastoma).