Respiratory infection is the sixth-leading cause of death in Australia, and bacteria are becoming resistant to the antibiotics used to treat these diseases.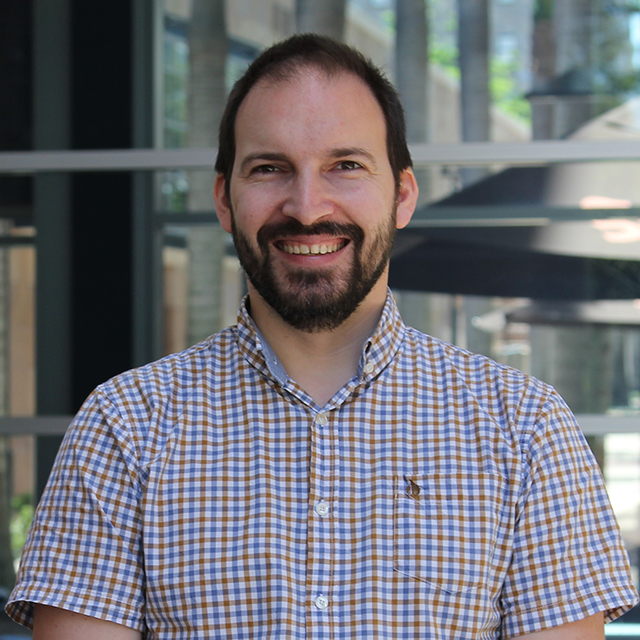 Dr Ronan Kapetanovic, from The University of Queensland's Institute for Molecular Bioscience (IMB), is harnessing the body's own immune system to fight back against these bacteria and the respiratory infections they cause.
He's received $100,000 from the Rebecca Cooper Foundation to boost the antimicrobial abilities of pathways in the immune system.
"We want to enhance the innate immunity that is present in our bodies from birth," Dr Kapetanovic said.
"We've discovered new pathways in the innate immune system that were previously unknown.
"We also found that inhibiting specific enzymes present in macrophages – cell-eating machines that engulf and digest unwanted pathogens - can boost their ability to kill bacteria.
"By targeting the cell rather than the bacteria, we hope to avoid the problem of bacterial resistance."
Dr Kapetanovic has proven this macrophage-boosting strategy works against the Salmonella bacteria, and will use the Rebecca Cooper Foundation funding to prove it will also work against bacteria that infect the lung.
"Infections of the lower respiratory tract account for almost three million GP visits each year in Australia, and the cost of community-acquired pneumonia is estimated to be around $500 million annually," he said.
"Moreover, lung infections and respiratory inflammatory diseases were ranked by the World Health Organization as the 3rd- and 4th-leading causes of death in the world in 2012, which highlights a growing and unmet need for alternative treatments to which bacteria won't develop resistance."
Help IMB research
IMB newsletters