Australia's #1 research institute
We harness nature to tackle diseases in humans, animals and crops
Taking a deep dive into the genetics of taste, Dr Daniel Hwang explores which taste preferences are the most inherited and why.
IMB won a third of the accolades at the Life Sciences Queensland GENE Awards
Antimicrobial resistance is one of the biggest global threats to health, food security and development. Here are the four ways in which bacteria have learnt to adapt and become resistant.

Partner with IMB
Our vision is a world free of disease, and our partners are an integral part of this vision. By joining together, we can co-design and deliver new and improved solutions to the problems that face humanity.
PM awards innovation prize to IMB venom researcher
Professor Glenn King has been awarded the prestigious Prime Minister's Prize for Innovation for his work in developing a sustainable way to increase food production.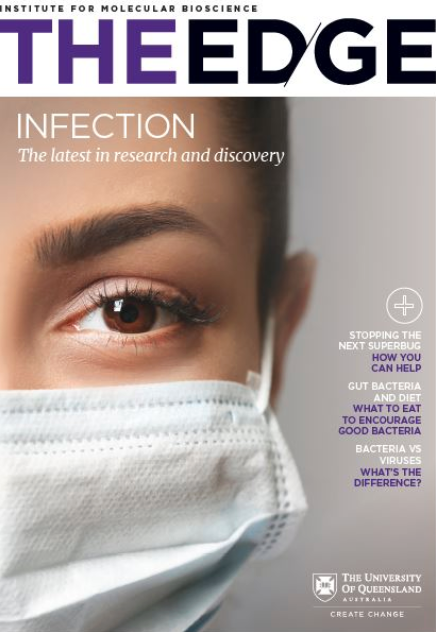 The Edge: Infection
The latest research and discovery
We are tackling the problem of drug-resistant bacteria through developing new diagnostics and treatments, and by empowering the community with knowledge on how to fight back against the threat of superbugs.