We strive to understand the three-dimensional structure of cells at molecular resolution. Our lab studies endocytic processes and protein trafficking to uncover how the cytoskeleton cofunctions with transport machinery and cellular membranes to achieve control over the spatial and temporal distribution of endosomes.
The Ariotti Group employs novel advanced cryogenic light and electron microscopy-based techniques to examine how the dysregulation of lipids and proteins in the plasma membrane and within endosomes can affect cellular function and result in disease. 
Our research interests extend into diverse disease models including cardiovascular diseases like atherosclerosis and hypertension to neurodegenerative diseases and some cancers.
Aims to achieve
How protein assemblies are organised and controlled at the atomic scale to elicit cellular scale responses is poorly understood. Our lab actively couples cellular and structural biology to reveal how dynamic endocytic processes are regulated to achieve coherent protein trafficking in healthy cells and how this is decoupled in models of disease. Our work will identify new druggable targets for the treatment of cardiovascular diseases.
Group leader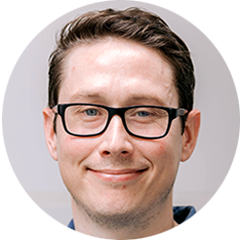 Dr Nick Ariotti
Group Leader, Three-dimensional structure of cells
Centre for Cell Biology of Chronic Disease, IMB
  +61 7 3346 2056 
  n.ariotti@imb.uq.edu.au
  UQ Researcher Profile
Our Approach
We use a range of interdisciplinary techniques including biochemistry, genome-editing technologies, modification of cell-substrate interfaces, super-resolution fluorescence microscopy, electron microscopy and cryo-electron tomography to understand how changes in the lipids and proteins of the plasma membrane and within endosomes can impact upon endocytic processes and cellular function.
Research areas
Understanding how molecular machines link to larger scales processes in the cell, like endocytosis, is vital to uncovering how regulation is lost in disease states.
Endocytosis
Protein trafficking
Cardiovascular Disease