This September, we partnered with Brisbane Festival to explore the intersection of art and science.
We explored transformations in nature at new commission Hiromi Hotel: YU KA 夢花 (Dream Flower) (2023), Nature Étude (2023); had conversations between artists and scientists, and ran weekly polls.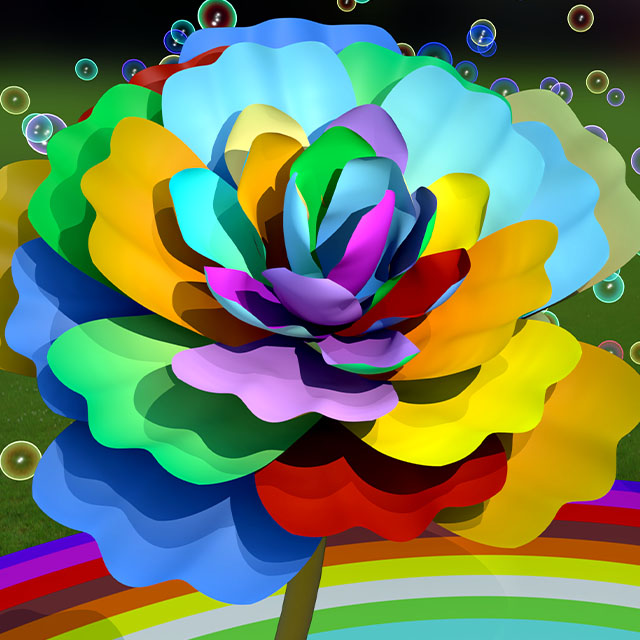 Hiromi Hotel: YU KA 夢花
We partnered with Brisbane Festival and internationally renowned artist Hiromi Tango to present the world premiere of YU KA 夢花 (Dream Flower), a work of rainbow-coloured giant peony flowers. YU KA 夢花 (Dream Flower) explores ideas of transformation.
Hiromi says: "Nature holds so many inspiring examples of transformation, and this is a theme that I often explore through my artwork. I have had a long-standing passion for exploring transformations in nature through both an artistic and scientific lens.
"The relationship between nature and nurture, ideas about what is embedded in our genes and how we can positively influence our health through the choices that we make and exploring the healing power of nature have all been recurrent themes in my work over the last 15 years." 
Please note, this showing has now concluded.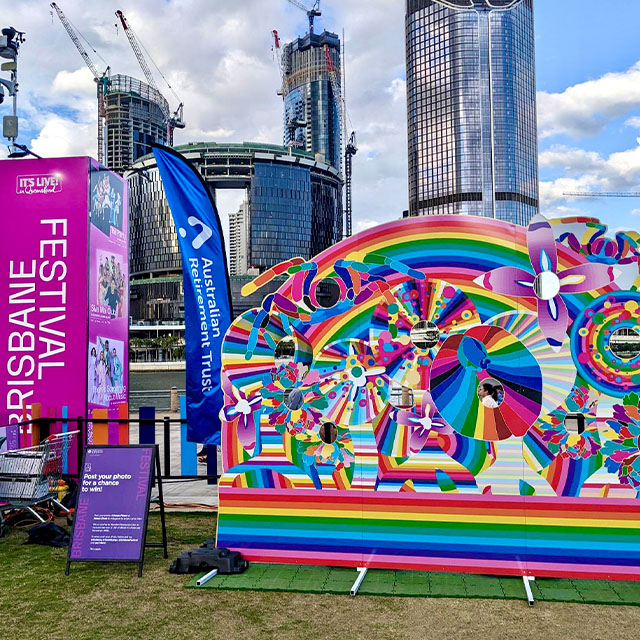 Nature Étude
Hiromi Tango created this new commission inspired by our research. Can you spot the four references to IMB in Nature Étude? 
Please note, this showing has now concluded. 
Dr Khalil probes the hidden world of microbes in soil samples to fight antibiotic-resistant infections.
Are traits determined by our genes or our environment – or is it a balance between the two?
IMB researchers have transformed fear into something more positive with their venom research.
Get the latest research straight to your inbox
Sign up to our monthly newsletter to learn about hot topics, science-backed tips, and to hear all the latest news and events from IMB, Australia's #1 research institute. UQ Privacy Policy.