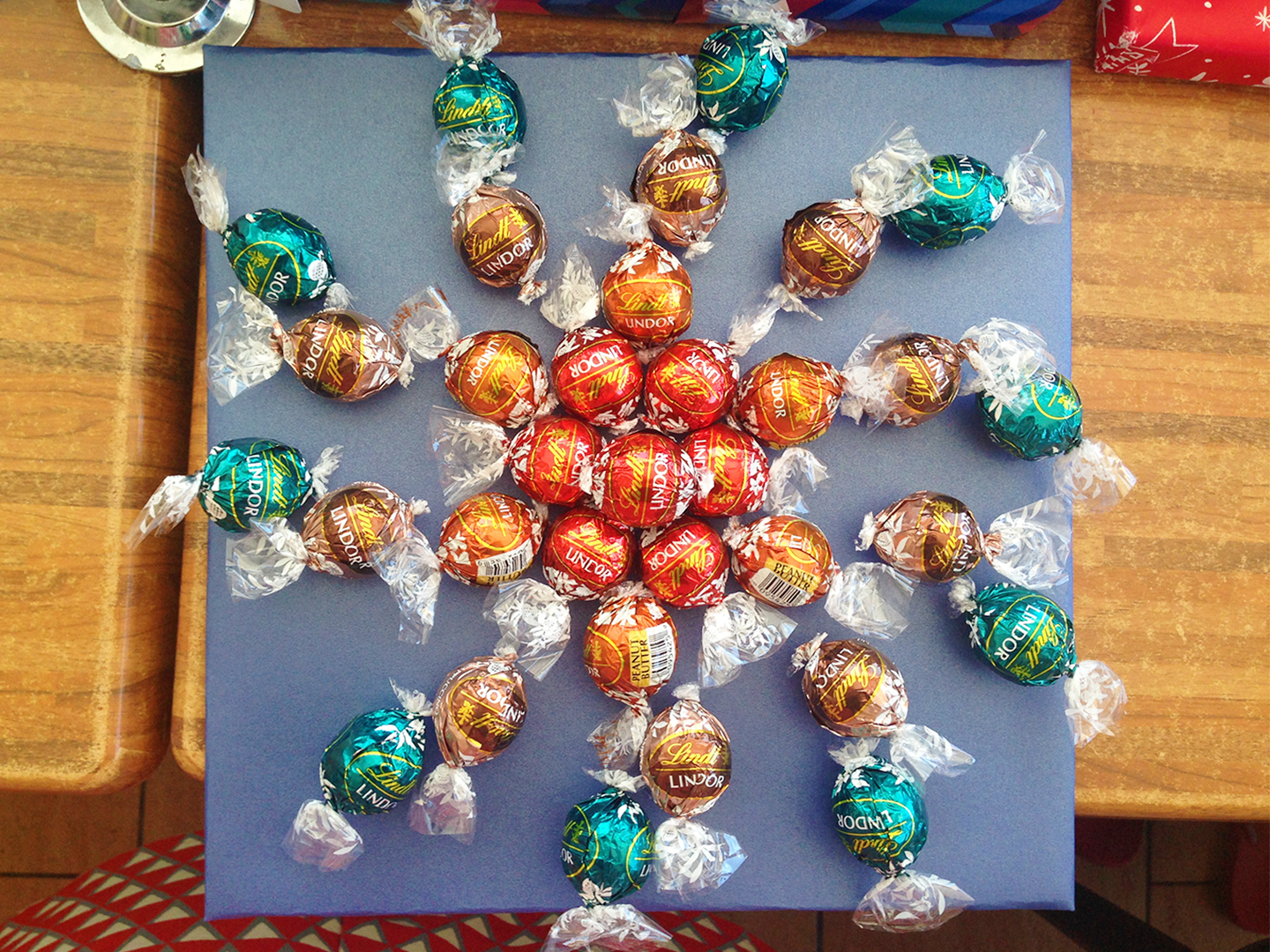 We headed to Burleigh Heads with the Stacey and Sweet groups on Monday 7 December for lunch and beach activities to celebrate the end of 2015.  Lunch was at Burleigh Heads surf club, which had an excellent view of the beach.
The ususal Secret Santa brough out the creativity in everyone, especially Caroline, who made an Inflammasome Lab logo from chocolate. Yummy, creative and sentimental all at once.
Thanks to everyone for a great day to finish off a fantastic year, with many achievements!