An Institute for Molecular Bioscience researcher who is pioneering the production of medicines in plants has won a national award for his work.
Professor David Craik has been recognised by the Australian Academy of Science, winning the David Craig Medal and Lecture, awarded to a researcher who has made a significant contribution to chemistry over their career.
A promising new class of drugs
Professor Craik discovered cyclotides, circular peptides that occur in plants and whose stability makes them ideal molecules to be engineered into drugs.
"We know that plants make these molecules very effectively," Professor Craik said. "What if we could re-engineer a plant to make a medicine so that in principle, you could grow medicines in your backyard?"
Growing medicines in plants offers an affordable, accessible way to manufacture treatments, including integrating a multiple sclerosis drug into tomatoes, one of his team's current projects.
"People with chronic multiple sclerosis could have their Greek salad and some level of medical protection from the disease in their everyday diet – there's lots of exciting possibilities for turning foods into medicines."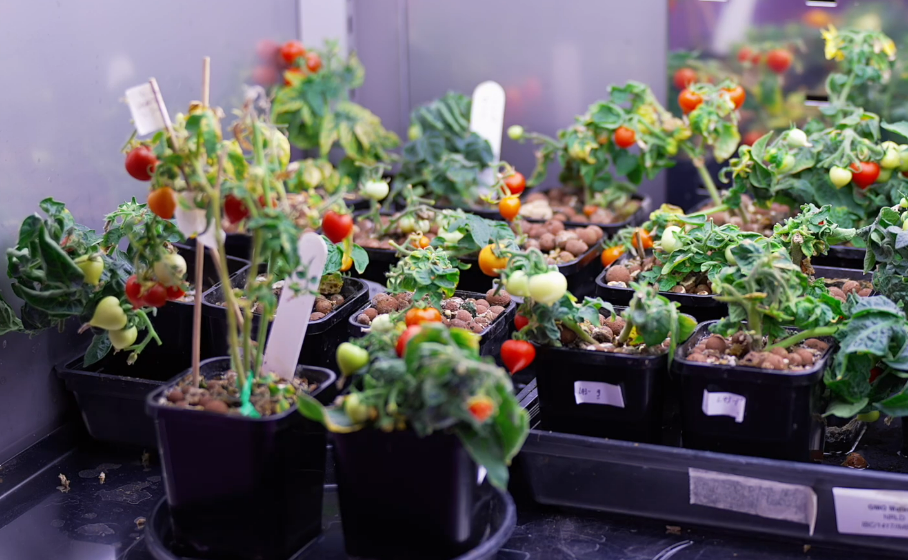 Opportunities for agriculture
In addition to their applications in health and medicine, Professor Craik believes growing medicines in plants also offers opportunities for agriculture. 
Cyclotides are already being used by one Australian company in a bee-friendly insecticide, the development of which Professor Craik advised upon, and he hopes that one day, Australian farmers will be able to use their crops as 'bio-factories' to grow high-value medicines.
"It's come a long way from a little hobby project 20 years ago to become a passion and an adventure," Professor Craik said.
He has previously been named a Fellow of the Australian Academy of Science, and a Fellow of the Royal Society, which includes some of the world's most eminent scientists.