An Institute for Molecular Bioscience (IMB) spin-out company has passed an important milestone in developing an oral treatment for psoriasis.

Protagonist Therapeutics was spun out of Associate Professor Mark Smythe's research to develop new oral drugs for hard-to-treat conditions.
A 75 per cent improvement in psoriasis
Protagonist, in collaboration with Janssen Biotech, reported that patients in a Phase 2b clinical trial who received the drug candidate JNJ-2113 had a 75 per cent improvement compared to those who received a placebo.
The drug candidate aims to treat plaque psoriasis, which is the most common type of psoriasis, a skin condition that causes an itchy, scaly, sometimes-painful rash, and affects more than 500,000 Australians each year.
The drug candidate is expected to now progress into phase 3 trials on the strength of these results. 
Peptide drugs can be taken by mouth
Dr Smythe said the results were a significant achievement both for patients and scientifically, as the trial delivered the first human data that it's possible to treat systemic diseases like psoriasis with peptide-based drugs that are orally delivered.

"These trial results are the pinnacle of Protagonist's founding vision and culminate 16 years of research and a lot of hard work by people in the US and Australia," he said.

"Protagonist was established to develop oral treatments for diseases, such as psoriasis and inflammatory bowel disease, that were traditionally thought could only be treated by injectables.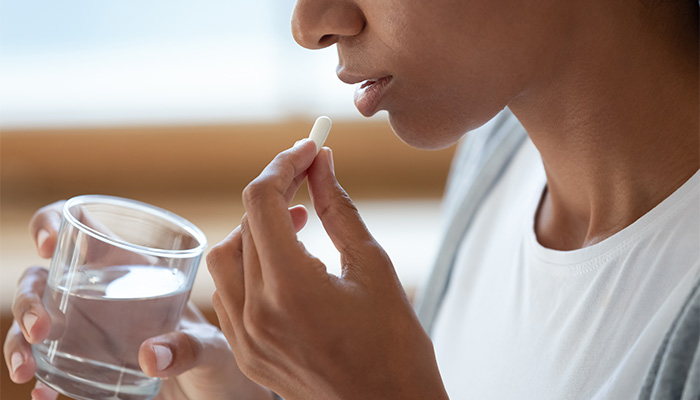 Finding molecules in venom
"These diseases had targets that could only be blocked by large molecules called macromolecular antibodies, which are injected and are too big to be taken orally in pills."

The key to finding a molecule that could block these large targets but was small enough to be taken as a pill was found in a surprising place.

"In the early 2000s, after seeing the animal venom research of IMB colleagues I realised that constrained peptides, a class of molecules from animal venoms, could both block the right targets but were small enough to be taken orally."
One of IMB's 15 spinout companies
Dr Smythe and his team developed techniques that stabilised these peptides enough that they could be developed into an oral drug, and Protagonist was founded in 2001 with commercial support from UniQuest Pty Ltd, UQ commercialisation company.
 
Protagonist is headquartered in the USA with an office in Brisbane, and is one of 15 spin-out companies from IMB, and one of 125 start-ups based on UQ intellectual property.

Dr Smythe held several executive positions at Protagonist until 2022, when he stepped down to become Chief Executive Officer of another IMB spin-out, Infensa Bioscience Pty Ltd, based on discoveries from Professor Glenn King's laboratory.

 "I have now come full circle, translating a peptide-based molecule found in spider venom to human clinical trials to treat cardiovascular diseases," he said.