Every great research achievement starts with an idea.  
This was the goal behind the inaugural Ignite Innovation Awards, launched with the support of donors by the Institute for Molecular Bioscience (IMB) in 2021: to encourage innovative ideas and foster an entrepreneurial culture within the next generation of scientists. 
For Dr Melanie Oey, it was the opportunity to pursue a longstanding curiosity about how microalgae could be used to make wound-healing oxygen therapies cheaper.  
Using microalgae to heal wounds
"The project had been on my mind for some time, but due to a lack of funding, we'd never had the chance to pursue it," Dr Oey said.  
"Now, thanks to the support of donors, we're already working across multidisciplinary teams – plant biologists, material scientists, immunologists, clinicians and more – to create a totally novel platform for wound-healing technologies."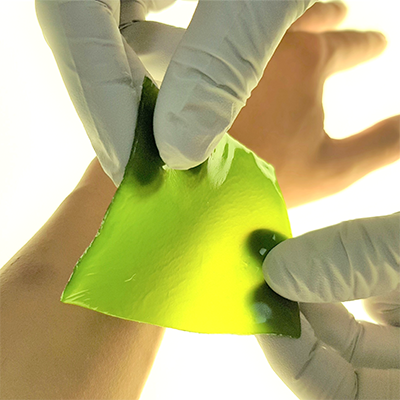 Since winning the award – which provided seed funding raised by donors to the initiative – Dr Oey has already produced promising data, sparking key conversations with potential industry partners. So far, she has demonstrated that using microalgae in wound dressings can safely remove carbon dioxide and supply oxygen from a wound, and at a fraction of the cost of current oxygen therapies (roughly $10 compared to $100,000).   
This process – called photosynthetic oxygen therapy – is a completely uncharted territory, with incredible potential to shake-up the industry.  
Ignite accelerated idea to industry
Used to working behind the bench, Dr Oey says the awards have not only provided critical funding, but the opportunity to share her work with a wider audience.  
"Winning the awards encouraged me to start bringing science closer to the community, because in the end, we're here to help the people around us," Dr Oey said.  
"IMB's motto is 'We dare to imagine', so while we're just at the start, I hope – and imagine – that one day, photosynthetic oxygen supply will find a broader application; potentially even oxygen supply to organs.  
"If I can find enough people who are excited and dare to imagine, I'm sure we can get there." 
Thanks to your support, Dr Oey's research can continue to advance healthcare solutions for the community.