An author and historian who was passionate about improving outcomes for people with polycystic kidney disease has passed away aged 98.
Dr Rosamond Siemon, who is most famous for writing the book The Mayne Inheritance, endowed a scholarship and bequest in 2006 to IMB kidney research after her son-in-law passed away from polycystic kidney disease.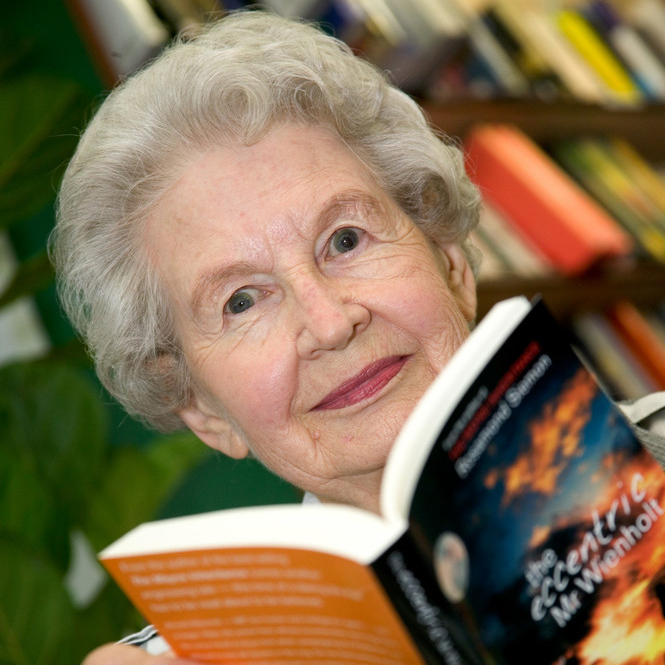 At the time, she remarked: "I could not look my grandchildren or great-grandchildren in the eyes if I did not do something, and that is why I've established the scholarship now.
"I have had a wonderful life and being able to give something back in my lifetime is very important to me." 
Dr Siemon's generous donation has improved our understanding of kidney development and disease through her support of three PhD students.
The ground breaking research these students contributed to include generating the world's first lab-grown mini-kidneys, and investigating a possible method for treating kidney disease by turning adult kidney cells back into kidney stem cells.
Professor Brandon Wainwright from IMB said Dr Siemon had left a lasting legacy that would continue to create impact for patients and researchers.
"Dr Siemon's passion for improving the lives of people with kidney disease through the Dr Rosamond Siemon Postgraduate Scholarship in Renal Regeneration has enabled breakthroughs in research that would not otherwise have occurred," Professor Wainwright said.
"Our researchers were able to leverage her support to win further funding from government, ensuring the impact of her donation went well beyond the already-generous funding that Dr Siemon provided.
"Her decision to transform a family tragedy into an opportunity to help others was very inspiring, and I would like to extend condolences to her family on behalf of everyone at IMB whose lives she touched."
UQ Vice-Chancellor and President Professor Peter Høj also paid tribute to Dr Siemon, who undertook her PhD in history at the university.
"Dr Siemon truly was a polymath – firmly focussed on the future, but fascinated by what the past could teach us," Professor Høj said.
"She was well-known around the university as a quick wit and a wonderful story-teller; we are grateful that she came into the orbit of our university community, as she enriched us in multiple ways.
"Dr Siemon was one of our greatest supporters, and expanded our cultural life through her historical research and books, and worked tirelessly for the UQ alumni office for nearly a decade."