Research to unlock the potential of peptides and proteins found in Australian flora and fauna will be the focus of a new centre led by Professor David Craik and based at the Institute for Molecular Bioscience.
Mr Julian Simmonds MP, Member for Ryan, visited IMB today on behalf of the Federal Minister for Education Dan Tehan MP, to announce $35 million in funding to establish the Australian Research Council (ARC) Centre of Excellence for Innovations in Peptide and Protein Science (CIPPS).
Professor Craik said the centre aimed to produce the next generation of medicines and bio-friendly pesticides for the benefit of both the local and global communities.
The power of peptides and proteins
"Peptides and proteins are the building blocks of life that carry out almost all biological functions, and contain huge amounts of complex information which is compressed into the cells of living organisms," he said.
"Unpacking this information, understanding its meaning and harnessing it for human benefit is one of the grand challenges of the 21st century."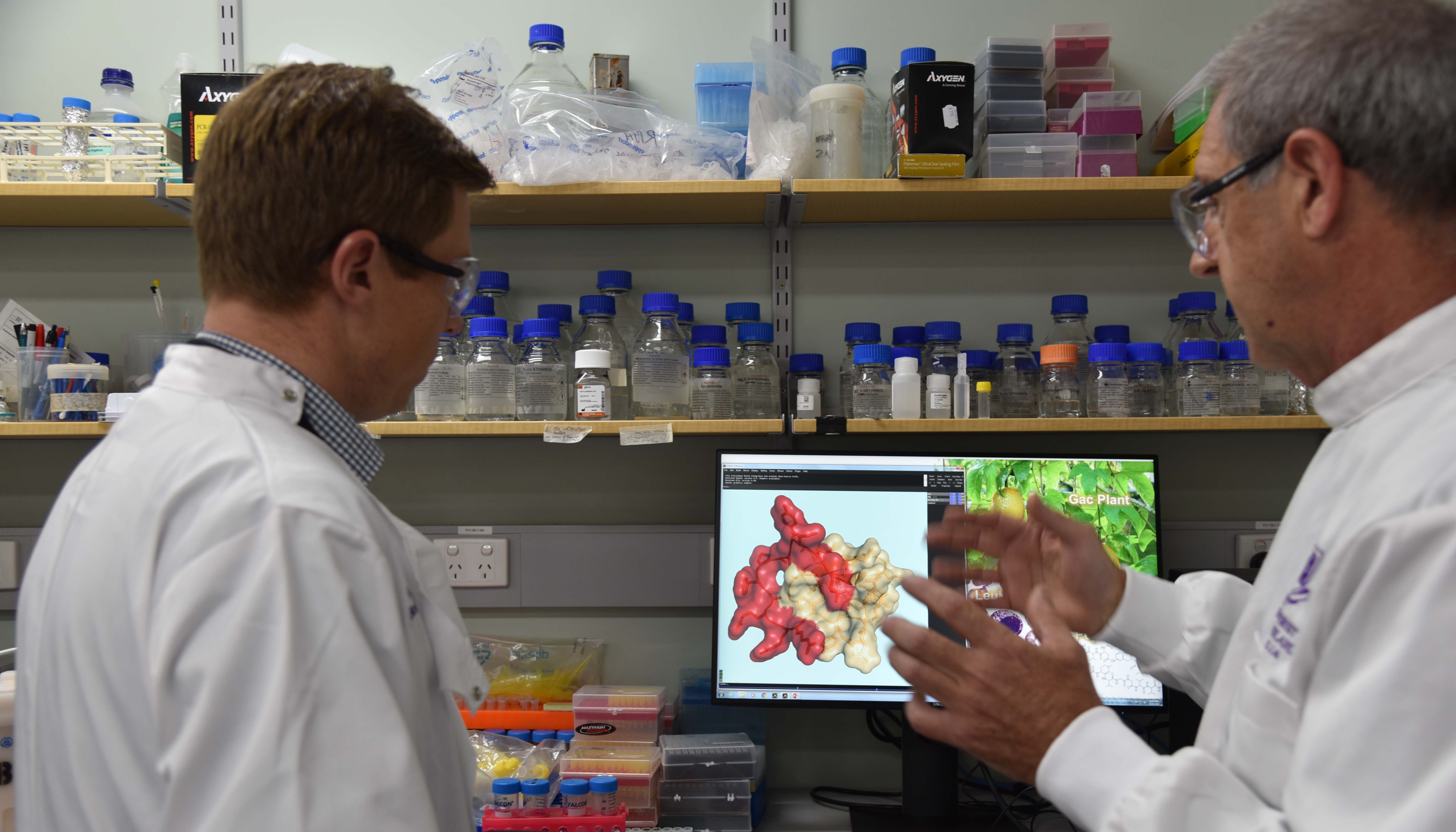 Researchers aim to discover new proteins from natural sources and develop technologies to apply solutions to science, agriculture, engineering, animal health and medicine.
The centre will bring together the expertise of several group leaders at IMB including Professor Glen King and Professor David Fairlie.
Peptides acting as ecofriendly bio-pesticides have already been discovered in the venom of the Australian funnel-web spider, and potential antibiotics isolated from koala and Tasmanian devil milk.
In the global research effort, UQ will collaborate with the Australian National University, Edith Cowan University, Monash University, Queensland University of Technology and the University of Sydney, and 20 academic and industry partner organisations from Australia, Europe, Asia and America.
UQ sets new research benchmark
UQ Vice-Chancellor and President Professor Peter Høj AC said he was thrilled that UQ had successfully secured three Centres of Excellence in this round.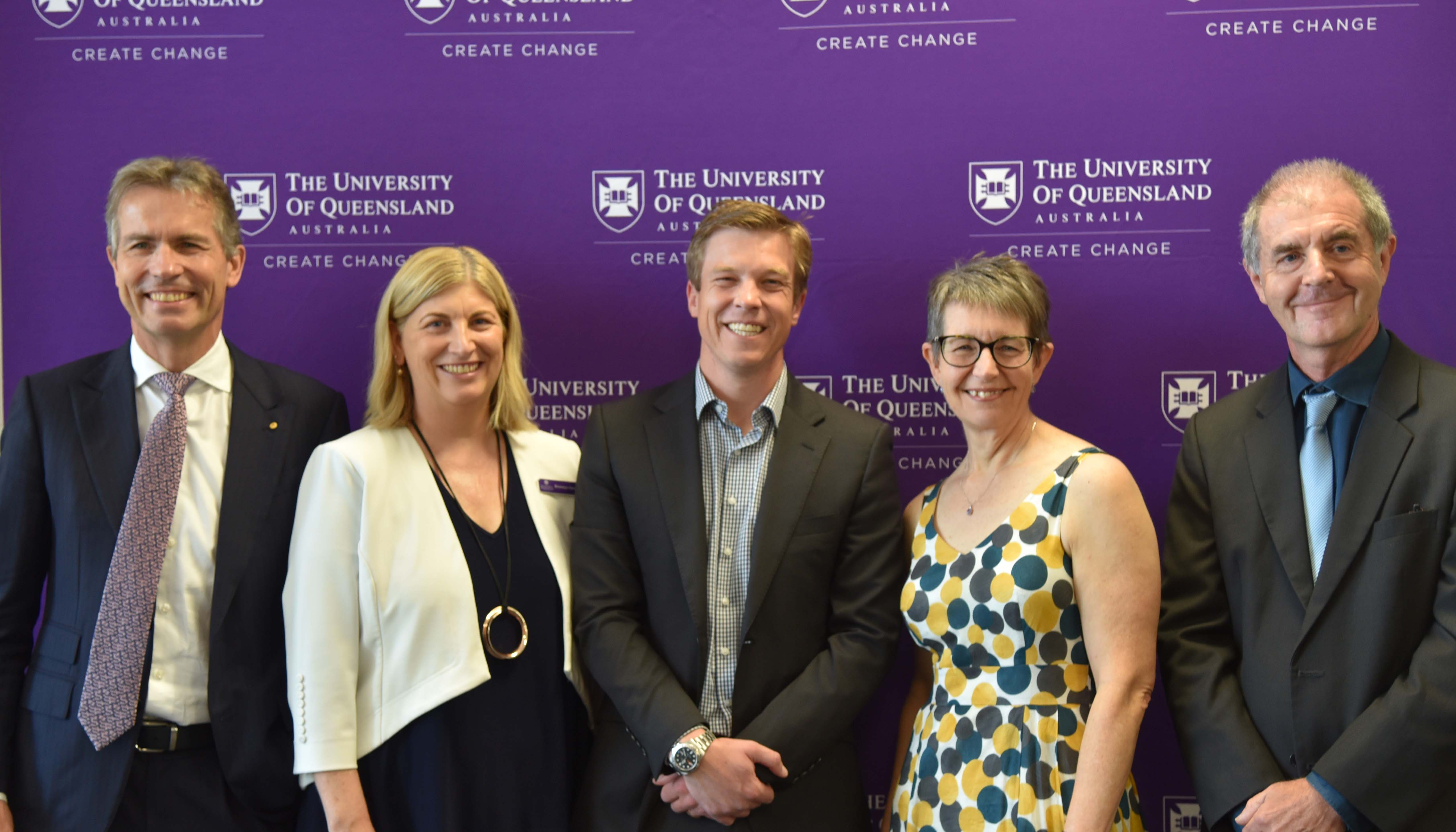 "This is a tremendous outcome for the University which will see a $102 million injection of funding into UQ-led research," Professor Peter Høj said.
"With three of the nine highly sought-after ARC Centres of Excellence awarded to UQ, we have now secured more centres than any other university – not only in this round, but across all scheme years – which is a reflection of the leading and diverse research being undertaken here.
"Earlier this month the Federal Minister announced the ARC Centre of Excellence for Plant Success in Nature and Agriculture at UQ, as well as the ARC Centre of Excellence for Children and Families over the Life Course.
"This Centre of Excellence for Innovations in Peptide and Protein Science will advance research into proteins and peptides that could lead to improvements in the food industry, pharmaceuticals and ecofriendly bio-pesticides."
More information about the ARC Centres of Excellence program is on the ARC website.