A grant from the Children's Hospital Foundation will help IMB researcher Dr Laura Genovesi tackle childhood brain cancer treatments.
Dr Genovesi is raising a young family while fine-tuning a potential treatment for medulloblastoma, the most common type of malignant childhood brain cancer.
 "The challenges involved when you are working towards becoming an independent researcher with your own team are immense — even if you don't have responsibilities at home," Dr Genovesi said.
The Mary McConnel Career Boost Program for Women in Paediatric Research will allow Dr Genovesi to hire a technician three days a week to help with experiments, and fund travel expenses and the extra childcare costs caused by travel.
"Having another pair of hands in the lab will make such a difference to my working day — my experiments take several months to prepare, and when they are ready to go, you have to be flexible and ready.
"You can waste significant research time if your experiment hasn't finished and you have to leave at five on the dot to get to childcare."
Scaling the career ladder is hard for young researchers
With three children under the age of four, no family nearby and a partner who also has a demanding job, Dr Genovesi is juggling home life with the expectations of a young researcher scaling the career ladder.
"At this stage of my career, I'm still working in the lab but also writing papers and beginning to think about my own grant applications, and there is the pressure to get to the next step, which is setting up your own lab," Dr Genovesi said.
"Networking is a big part of this, and it is a struggle to get away to conferences when you have young children — the last time I went to a conference, we had a hefty babysitting bill, which is just not sustainable.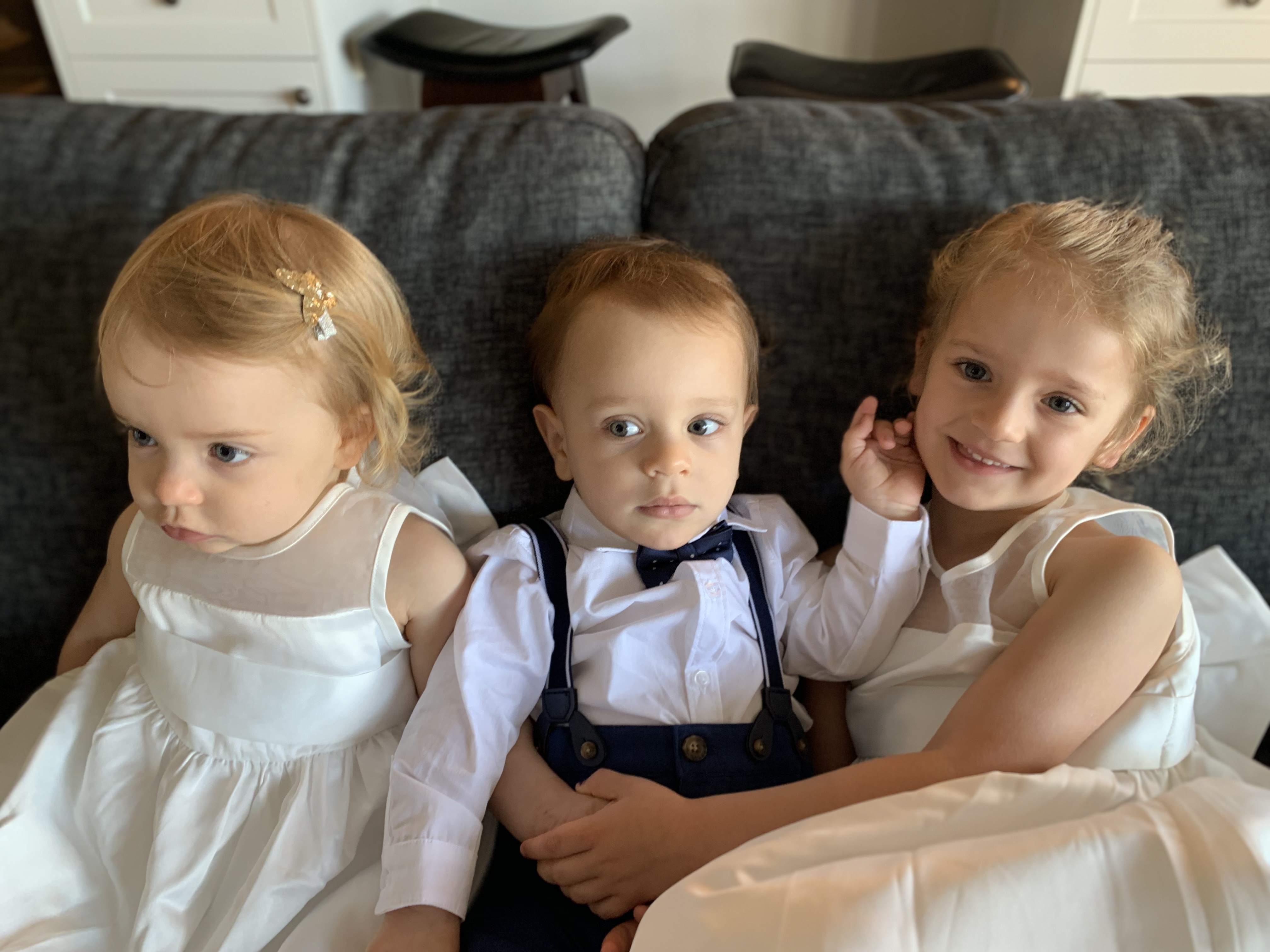 More organisations should provide this boost
"I can use the Children's Hospital Foundation grant to pay for extra childcare so I can be networking and building up contacts for when I go it alone as a group leader running my own laboratory.
"The grant also includes a mentor and I'm really hoping she has more hints on how to manage these challenges.
"I think more organisations should provide this type of grant; it is invaluable for me to progress both my research and my career and there are lots more female researchers out there who could benefit."
Working to improve outcomes for childhood brain cancer
Dr Genovesi's previous work identified a breast cancer treatment that was effective against medulloblastoma, causing rapid tumour regression.
That treatment is now being fine-tuned in mice.
"We will find out how the drug works to shrink cancers, why it works in some patients but not all and how can we fit the drug in with current treatments like chemotherapy and other drugs, to improve the outcome for children with this type of brain cancer."
The drug is already in clinical trials with patients in the United States and Dr Genovesi hopes the knowledge she gains can also improve outcomes for Australian children with malignant childhood brain cancer.