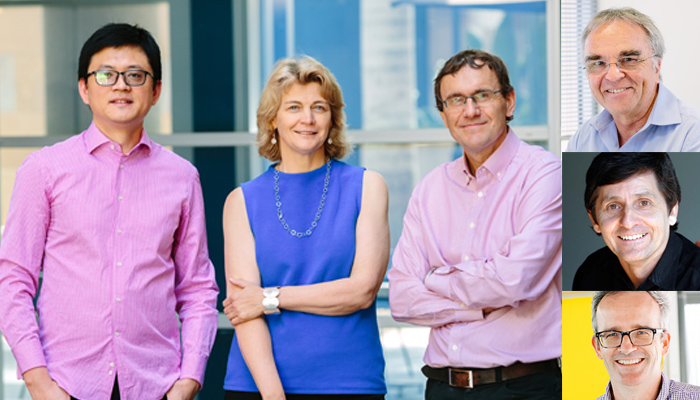 Six researchers from UQ's Institute for Molecular Bioscience have earned the distinct honour of being acknowledged as some of the world's most influential scientific minds, as measured by the Clarivate Highly Cited Researchers list.
The annual list recognises researchers that are in the world's top one per cent most cited for their field in 2018, demonstrating their global leadership and impact.
Congratulations to IMB group leaders Professors Grant Montgomery, Peter Visscher, David Fairlie, Naomi Wray and Jian Yang; and affiliate appointment Professor Phil Hugenholtz from the Faculty of Science, who were named in this year's list.
Clarivate Analytics Scientific and Academic Research group CEO Annette Thomas said making the list was a significant achievement.
"The Highly Cited Researchers 2018 list helps to identify the researchers who are having the greatest impact on the research community as measured by the rate at which their work is being cited by others," she said.
IMB Director Professor Brandon Wainwright said the institute and university fostered an environment where researchers were encouraged to push the boundaries of the known.
"Our researchers work on some of the world's greatest health and environmental challenges. Professor Montgomery is investigating the genetic and environmental factors that lead to endometriosis, which affects one in 10 women.
"Professors Wray, Visscher and Yang are delving into the genomics underlying complex traits, such as depression, type 2 diabetes and educational attainment. Professor Fairlie is a world leader in drug design and development, while Professor Hugenholtz is seeking to understand the evolution and ecology of microbes."  
Researchers are selected for their exceptional performance in one or more of 21 fields or across several fields, with a total of 27 UQ researchers named in the 2018 list.
The full Highly Cited Researchers 2018 list can be found online at clarivate.com/hcr.