This is a chance for Australians to contribute to the international scientific fight against COVID-19
If you have tested positive for COVID-19, you can help unravel the mystery of why people respond so differently to the virus.
This research looks at both genetic factors and antibodies that remain in the blood of recovered COVID patients.
The findings could lead to new treatments and future vaccine developments for COVID.
About the project
Why are some people who contract COVID-19 barely affected while others develop life-threatening complications?
Some of the differences in response to the virus are due to age or the presence of comorbid disorders such as cardiovascular disease, chronic respiratory disease, diabetes and cancer. However, these don't explain all variations, with otherwise young and healthy people ending up in intensive care units or dying.
IMB researchers believe the DNA variations in our genomes are a contributing factor. And if you've been diagnosed with COVID-19, you can help uncover the link between genetic variations and the severity of response to infection.
Providing a biological sample will help identify the people with the highest likelihood of severe reactions, which will inform decision-makers who are developing policies around movement restrictions and future waves of disease, that in turn will minimise isolation and impacts to health systems and the economy.
It will also provide key insights to antibody biomarker research to develop defences against the virus.
The study will feed into a global project, with Australians well-placed to provide COVID-19 patient data due to the full spectrum of testing we have carried out, from those with mild to severe symptoms.
Contact
Research Project Manager
Anjali Henders
Ph: 07 3346 6474
Email: a.henders@uq.edu.au
Research Team
Ph: 07 3346 2089
Email: covidozgen@uq.edu.au

Volunteers needed for Australia-wide
COVID study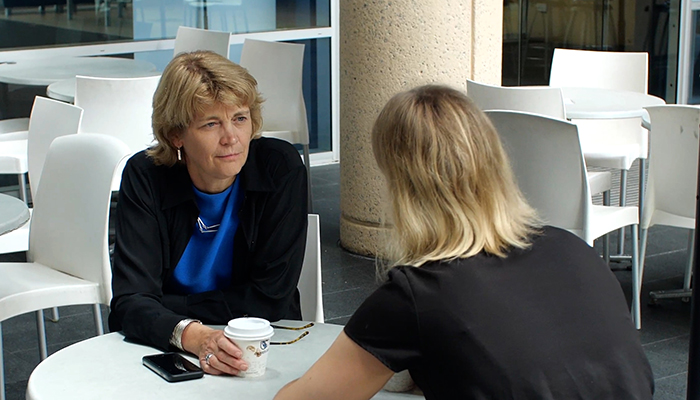 Read news story >
Professor Naomi Wray, Director, Program in Complex Trait Genomics
The role of genetics, lifestyle and environmental factors in the severity of COVID -19 infection
Dr Loic Yengo, Statistician and Geneticist
Can the collection of DNA data at different stages of COVID-19 infection aid in our response?
Dr Larisa Labzin, Virologist Research Fellow
The role of antibodies in the severity of COVID-19 infection
Dr Kirsty Short, Immunologist Research Fellow
Understanding the long-term immune response to COVID-19 in different patient populations