It seems counterintuitive to convince a smart student with a passion for science and a determination to heal people not to study medicine.
Yet, Dr Zeinab Khalil credits a high school science teacher with recognising where her talents truly lay and steering her towards a career where that passion and determination could have the greatest benefit.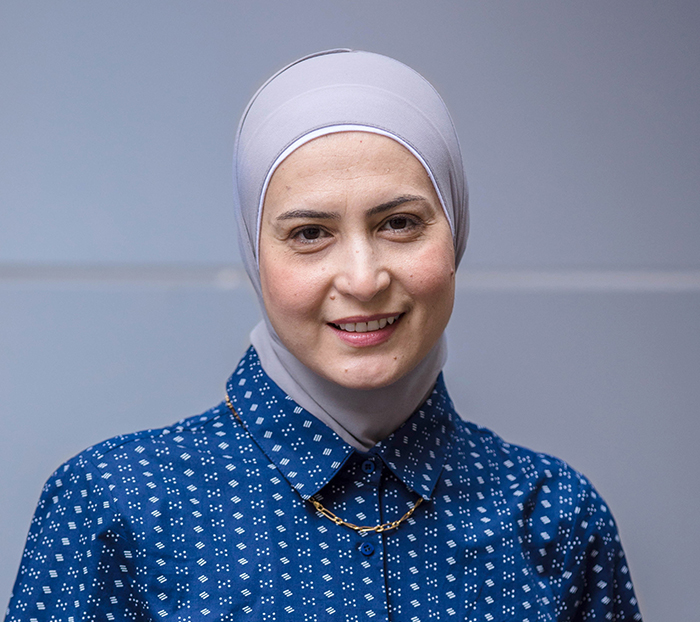 "I come from a family of two parents who were doctors and I always thought I'd have a career in medicine too," Dr Khalil says of her childhood in Cairo, Egypt.
"My dad was a surgeon and I used to visit him in the hospital. One day, when I was about eight years old, I was waiting for him at reception and I saw someone waiting to be seen, someone who looked really sick.
"I kept thinking about him and a few days later I asked my father about him and he said the man had a multi-drug-resistant infection in his lungs. He did not respond to any commercially available drugs and died from the infection.
"I didn't know this man at all but I was really touched by this and I felt that it is was embarrassing – given all the medicine and science at our fingertips – that someone lost his life because we did not have the treatments."
By the time Dr Khalil entered high school, her interest in science had grown and she remained set on studying medicine.
"When I was around 14 years old, I had a biology teacher who really inspired me. She sparked a love of studying biology and, in particular, how the human body and immune system behaved following bacterial or fungal infection.
"I told her about this man I'd seen when I was eight and the profound effect his drug-resistant infection had on me. She then asked me why I wanted to study medicine when I could study the drugs instead?
"I knew then pharmacy was for me – I could learn how drugs are developed, how they interact with humans and how they can impact treatment."
This determination took her to Egypt's Helwan University where she completed a Bachelor of Pharmaceutical Sciences with Honours before embarking on a Master of Microbiology where she studied blood infections and developed rapid detection techniques for different types of bacterial infections.
Solving a looming global crisis
Driven in her quest to solve the alarming global issue of antibiotic-resistant superbugs, Dr Khalil's interest was piqued by The University of Queensland's Institute for Molecular Bioscience (IMB).
At the same time she was exploring ways to further her research into antibiotic resistance, her husband was awarded a scholarship to undertake his PhD in one of three countries: Ireland, the US or Australia.
"We sat down together and looked at the three countries but by then, UQ had caught my attention so I was a bit selfish in recommending he study in Australia," she laughs.
"I am a science person and drawn to anything related to chemistry and biology. When I investigated UQ, I was so impressed with the depth of expertise on campus, especially in the field of microbiology and chemistry.
"The clinical translation of the research undertaken at UQ and IMB is incredible and really provides a positive impact not only to the Australian community but worldwide."
Dr Khalil was awarded a UQ scholarship and the couple moved to Queensland where she commenced her PhD studies under the supervision of Professor Robert Capon at IMB.
IMB leading the world
The infrastructure and expertise that first attracted her to UQ and IMB continues to draw Dr Khalil's admiration and respect.
In particular, collaborative working practices and a building designed to facilitate interaction are two of IMB's biggest strengths.
In Dr Khalil's words, there is a sense of community among IMB staff and a sense of duty to work together to achieve outcomes.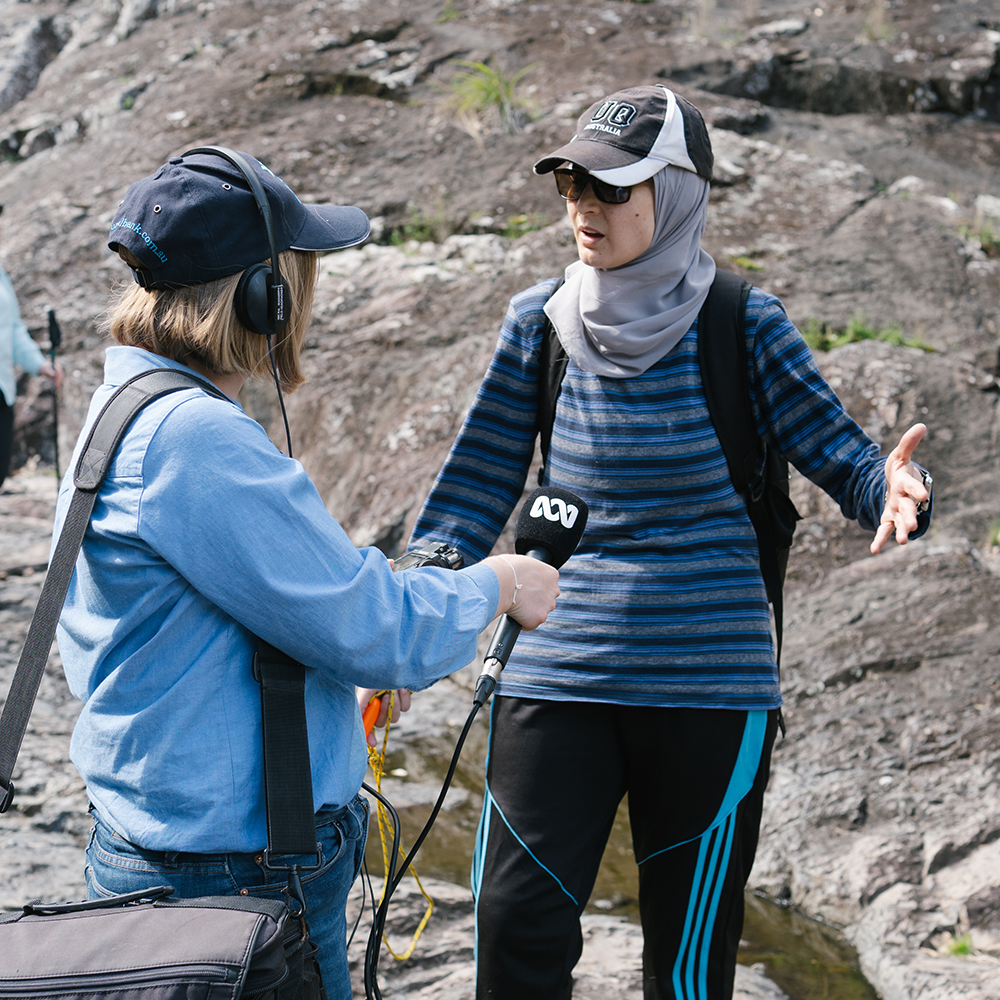 "It is really important to everybody working here that we work together as a team," she explains.
"There is no discrimination or competition, we are all working towards common goals so everyone is accommodating, helpful and generous with their time, skills and expertise."
Unparalleled access to technology, equipment and infrastructure also sets IMB ahead of other research institutes.
Dr Khalil makes specific mention of IMB's on-site genomic sequencing facility which makes for a smoother, continuous workflow, tailored project-specific sequencing and faster results, as well as IMB's microscopy capability.
The world-leading Microscopy facility not only performs complex experiments and produces real-time microscopic insights, its photographic functions provide stunning imagery of microbes, a particular focus of Dr Khalil's latest project, Soils for Science.
Discovering what lies beneath the surface
This ground-breaking citizen science project aims to enlist everyday Queenslanders to "dig deep" and collect soil samples from backyards, garden beds and farms across the state.
Dr Khalil and her team will then analyse the soil to discover, grow and catalogue the unique microbial collection in each sample to harvest new antibiotic leads.
It's a fitting project for an idea that first took root all those years ago in a hospital waiting room, half a world away.
"Antibiotic resistance is shaping up to be the next major global health crisis and we can't underestimate how catastrophic our future could be if we don't discover and develop new, safe and effective antibiotics," she urges.
"Without an arsenal of effective antibiotics, we will lose the capacity to perform much of the modern medicine we take for granted – from tonsillectomies to organ transplants to cancer treatment – setting medical discovery back almost 100 years."
Globally each year, 3.5 million people die from infections caused by antibiotic-resistant bacteria and fungus and in Australia alone, this death rate is higher today than a decade ago and climbing.
A UK government-commissioned Review on Antimicrobial Resistance released in 2016 calculated that without new antibiotics, by 2050 there could be up to 10 million deaths per year from antimicrobial-resistant infections.
"What that means is more people would die from antimicrobial-resistant infections worldwide than from cancer," Dr Khalil explains.
Soils for Science hopes to work hand-in-hand with Queenslanders to collect and return up to 100,000 soil samples to fast-track the discovery of new antibiotics.
"We have an excellent team and world-class facilities but we can't cover the entire state to get the samples we need.
"I am so excited to engage the community in this project, to show them what IMB – and science in general – is capable of achieving and hopefully, to discover new drugs that save lives."
---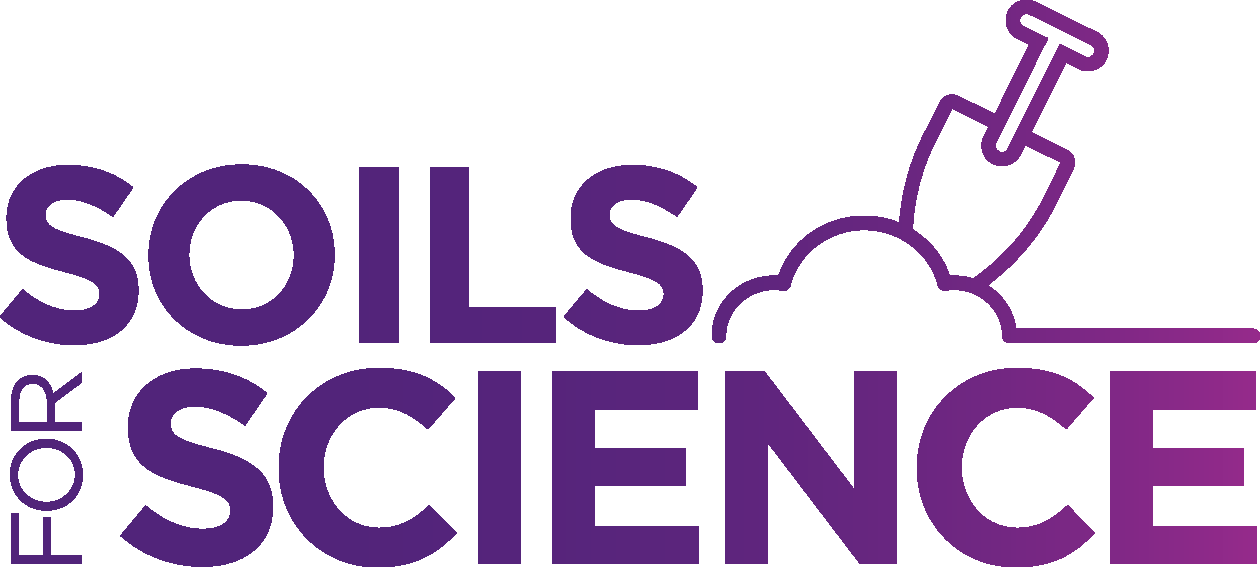 Help us find the next antibiotic
---