Prof Andrew Mallett is on a mission to change the way Australian families affected by inherited kidney disease receive treatment, care and support.
The milestones he's reached in the five years since completing a PhD in nephrogenetics at the IMB have been ground-breaking 'firsts' and exemplars for how health systems around the world can transform clinical care models.
Andrew's determination to improve diagnoses and treatments for kidney disease patients stems from the frustration he experienced when trying to help families as a medical doctor. He realised that access to diagnostic genomics services would deliver quicker, more accurate assessments of their type of kidney disease, which in turn would better inform their treatment regime and improve outcomes.
Before commencing his PhD at the IMB, Andrew helped to establish Australia's first renal genetics clinic at the Royal Brisbane and Women's Hospital (RBWH). It was the forerunner to KidGen, for which he became the founding national director in 2016, the same year he completed his PhD.
KidGen is one of a group of national collaborations that has led the way for integrating genomics into clinical practice. As well as providing vital evidence-based resources for families via its website, KidGen brings together paediatric and adult nephrologists, clinical geneticists, genetic counsellors, diagnostic and research genomics teams and disease modelling research groups to understand the causes and consequences of inherited kidney disease.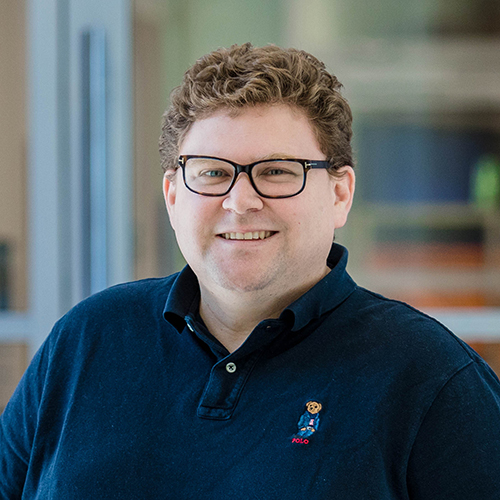 IMB
2013-2016 PhD;
2018-present Clinical Fellow
Now
Director of Clinical Research & Nephrologist, Townsville Hospital and Health Service
The KidGen network enables these specialist practitioners to engage directly with patients, provide targeted and individualised education, and improve knowledge about living with inherited kidney disease. More than 1400 families have been helped with access to diagnostic genomic sequencing at 18 clinics around Australia. Producing diagnoses at a lower rate of cost than previously has also generated economic benefits for the national healthcare system.
Andrew remains connected to the KidGen conversations by holding several positions simultaneously across the network. These include academic positions in the Faculties of Medicine at UQ and James Cook University; inaugural Clinical Fellow at the IMB; Clinical Fellow at MNHHS Genomics Institute; Co-lead of the Queensland Renal Genetics Program; and his current roles as Director of Clinical Research and Nephrologist for the Townsville Hospital and Health Service.
He has also been a Visiting Fellow at international research centres, including the Mayo Clinic Rochester, Toronto General Hospital, Cambridge University Hospitals and Institute for Medical Research, and the Hôpital Necker-Enfants Malades in Paris.
As a highly respected scientist, Andrew is Genetics Subject Editor for the journal Nephrology and a reviewer for leading scientific journals such as Kidney International, Nature Communications, Clinical Journal of the American Society of Nephrology, PLoS ONE and American Journal of Kidney Disease. He has also presented by invitation at international scientific conferences, including the World Congress of Nephrology.
With the Australian Genomics Health Alliance Andrew set up the HIDDEN (wHole genome Investigation to iDentify unDEtected Nephropathies) project as another innovative approach to researching inherited kidney disorders. It is one of four rare disease flagship projects announced by Australian Genomics in 2018.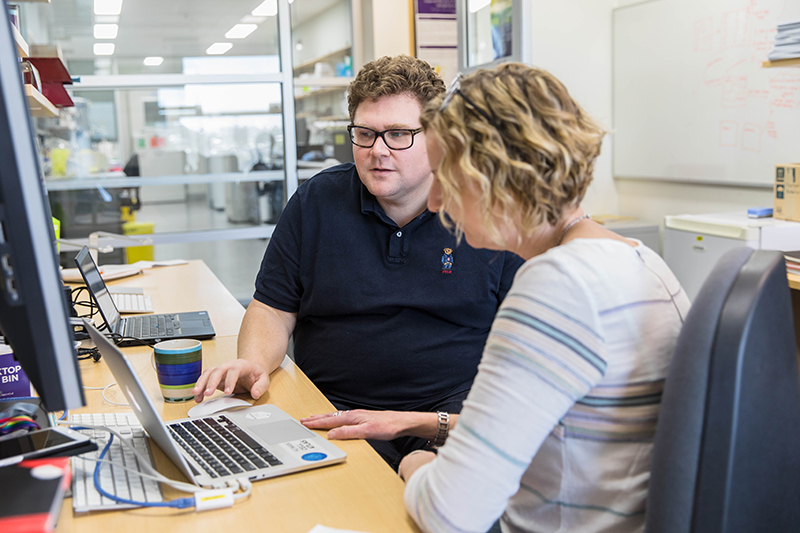 HIDDEN applies disruptive technologies such as genomics to facilitate clinical service redesign, epidemiology studies and outcome evaluation. The aim of embedding genomics within kidney healthcare is to enable clinical trials to close the gap between bench and bedside, delivering new therapies sooner.
Andrew remains committed to the coalface of kidney care. He engages with patient support organisations and presents to the general public to further their understanding of genetic research and advances in kidney medicine.
Andrew's mission continues through mentorship programs for medical students, junior doctors, kidney medicine trainees and research higher degree students. He has spearheaded work to incorporate genomic education in Australian medical schools so the next generation of clinicians and medical scientists can keep pace with the rapid and continual advances in kidney research.
Read more about Andrew
Drive lifesaving discoveries with us