Based on understanding normal organ formation, Professor Melissa Little and her team at IMB first described the ability to recreate a model of the human kidney in a dish using human stem cells.
A year later, her research collaborations produced an organoid that could feature up to 12 types of cells normally found in the human body, making it equivalent to a foetal kidney. Critically, the new method meant researchers could create a miniature model kidney from any person, starting with skin or blood cells.
A world first, this method is now allowing her and other researchers to better study the human kidney outside of a human body.
An alum of The University of Queensland (1984), Professor Little established her research laboratory within the Center for Molecular and Cellular Biology prior to the formation of the IMB. A Royal Society Fellow at the MRC Human Genetics Unit, Edinburgh, she returned to UQ in 1992 and was awarded an R.D Wright Fellowship to commence her group. Hence, Professor Little has now spent more than 30 years studying the molecular and cellular basis of kidney development, disease and repair.
Melissa is a global leader in developmental and stem cell biology research and a pioneer in the field of kidney organoids. It was while at IMB that she began to ask the question of where her basic science could make a difference to patients.
She envisioned a future for patients with renal failure whereby replacement organs could be bioengineered from their own cells to reduce the risk of organ rejection.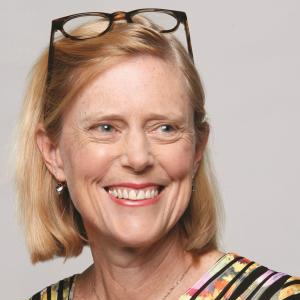 IMB
2000-2014 Senior Principal Research Fellow and Group Leader
Now
Chief Scientist, Cell Biology Theme Director, Murdoch Children's Research Institute
In 2014, Melissa's research attracted a ground-breaking deal with bio-printing company Organovo in the United States to create artificial mini kidneys using 3D printing technology. Using robotic platforms to generate many mini kidney models simultaneously, Melissa hopes to identify drugs that could develop into new treatments for the inherited forms of kidney disease. She is also developing engineering approaches to scale up and scale out kidney tissue manufacture with the hope that one say such tissue can be transplanted into patients.
Professor Little now leads the stem cell initiative within the Murdoch Childrens Research Institute (Melbourne) where, together with other stem cell biologists and the virologists at the Doherty Institute, they are investigating the effects of COVID-19 on the heart, lungs, brain, kidneys, immune system and blood vessels, and even placenta.
Melissa's academic contribution to knowledge about kidney development and efforts to revolutionise the management of chronic renal disease is impressive. She has published prolifically in highly ranked journals, with her work featured on many front covers, including Nature and Nature Cell Biology.
She has been an invited, keynote and plenary speaker at more than 50 international events, an editor for five international journals, and she has sat on many peer review panels, interview and strategic review committees.
Her research has been supported by national and international Government and philanthropic funding, including highly competitive grants from the US National Institutes of Health, Human Frontiers Science Program, European Union and the Dutch Kidney Foundation. Having patented her research outcomes, she has partnered with a number of companies, including Organovo and Novo Nordisk.
Melissa has also contributed significantly to research policy development in Australia and is considered by her peers to be one of the most influential scientists to advise different governments. She was invited to participate in both major reviews of health and medical research in Australia – the Wills Review and the McKeon Review. She also served on the NHMRC's Research Committee for six years.
Melissa was Chief Scientific Officer of the Australian Stem Cell Centre (2007-2007), Director of Stem Cells Australia (2017-2020), President of the Australasian Society for Stem Cell Research and is currently President of the International Society for Stem Cell Research.
In her role as teacher, Melissa has supervised more than 30 PhD and honours students and examined numerous theses for students at leading research-intensive universities in across the globe. The postdoctoral scientists who have received advanced training working alongside her have gone on to secure positions at some of the world's most prestigious health and medical research institutions.
A Fellow of both the Australian Academy of Science and the Australian Academy of Health and Medical Science, Professor Little has been recognised by numerous national and international awards, including UQ Alumnus of the Year, Eureka Prize for Scientific Research, NHMRC Outstanding Researcher Award, Smart Women – Smart State Award, GlaxoSmithKline Award for Research Excellence, Australian Academy of Sciences Gottschalk Medal in Medical Sciences, ANZSCDB Presidents Medal, World Congress of Nephrology Alfred Newton Richards Award, and the Julian Wells Medal. An Eisenhower Fellow, she was recently the Boerhaave Professorship and was awarded an Honorary Degree from Leiden University. In 2017, she was awarded the Elizabeth Blackburn Fellowship (Biomedical) and was also the Top Ranked Research Fellow that year. In 2021, she was awarded the Homer Smith Award by the American Society for Nephrology, the first Australian and only the fifth woman (this award commenced in 1964) to ever receive this accolade.
As a mother of two children, Professor Little has played a key role in mentorship of women in science.
Read more about Melissa
Drive lifesaving discoveries with us