Laura Terry thought she was used to pain. 
Her polycystic ovarian syndrome (PCOS) meant she had experienced cysts growing in her ovaries that would cause agony when they ruptured. 
But this pain was different.  
"It was a radiating pain, it felt like all my insides and ribs were being crushed. It overwhelmed me and I couldn't walk and I ended up in hospital. 
A new turmoil 
"At the age of 30, I thought I knew everything about my body and my cycle, but suddenly everything was in turmoil. 
After emergency surgery, Laura was told that the pain wasn't due to a cyst rupture. Instead, doctors had found endometriosis cells in her abdomen and she was diagnosed with endometriosis. 
PCOS can have some similar symptoms, and in Laura's case, her PCOS initially masked her endometriosis. But despite the similarities, Laura can clearly distinguish PCOS from the pain she suffers with endometriosis. 
"When a cyst ruptures, it can stop you in your tracks and make you fall over, but it leaves as fast as it arrives," she says.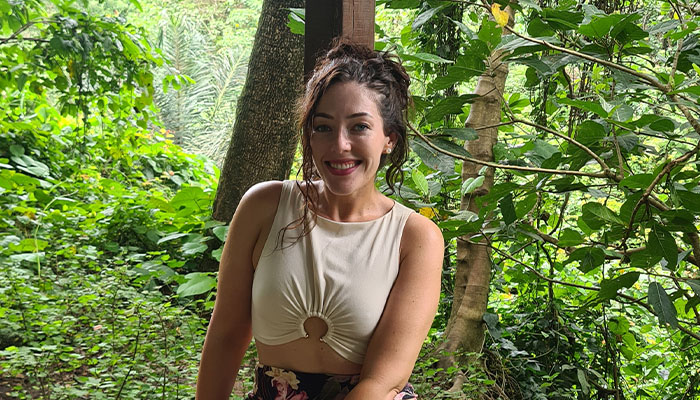 Good days and bad days  
"But the pain from endometriosis is much more and lasts for hours. It ends up with me laying on the floor, because I can't move, it's hard to breathe and I need to be as grounded as possible to deal with the pain. 
"I have good days and bad days – on my good days I feel full of energy and happy and optimistic and I can talk about what I go through on the bad days."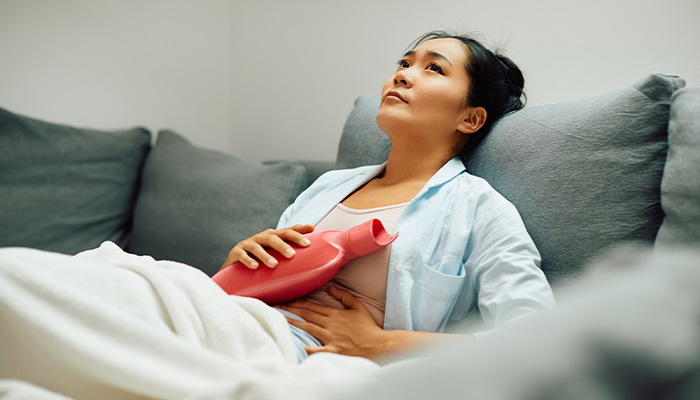 Another concern for Laura is that she is in her childbearing years and now has been diagnosed with two conditions that can affect fertility. 
"I do want a family and I've got close relatives - my grandmother, aunties and sister - who have had trouble conceiving, so it does cause me a great deal of stress." 
Fortunate to have a diagnosis
But despite all these challenges, Laura considers herself one of the lucky ones because she has a diagnosis. 
"Many people have to wait a decade for an endometriosis diagnosis, and I had mine very quickly. If I didn't have this diagnosis, I would question my mental health and other medical issues. I feel that if more people were diagnosed, they would have answers to many of the questions they've been asking." 
Laura is determined to raise awareness about endometriosis so that people's symptoms are validated, they can get the help they need and the disease is more relatable.  
"I've learned quite recently that the number of women who have endometriosis is nearly the same as the amount of people in Australia who have asthma - that was shocking to me.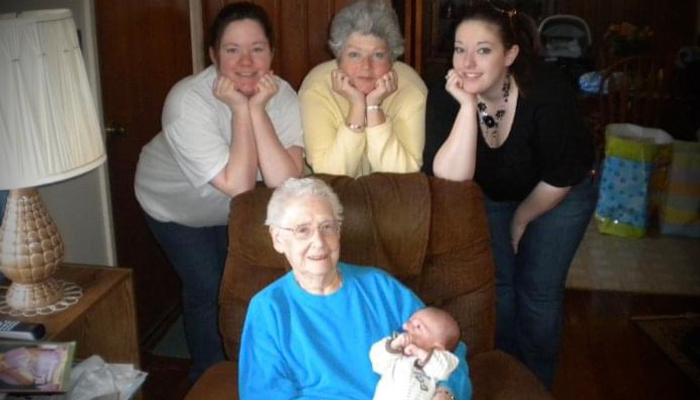 Supporting research to reduce pain  
"Most people understand what asthma is, but the awareness around endometriosis is still really low. 
"I'm confident that research at IMB can reduce the time that people have to wait, fighting for a diagnosis, and cut the overall time that we are in pain. 
"Everyone should support this research because it might not be you, but it could be your sister, your auntie, your cousin."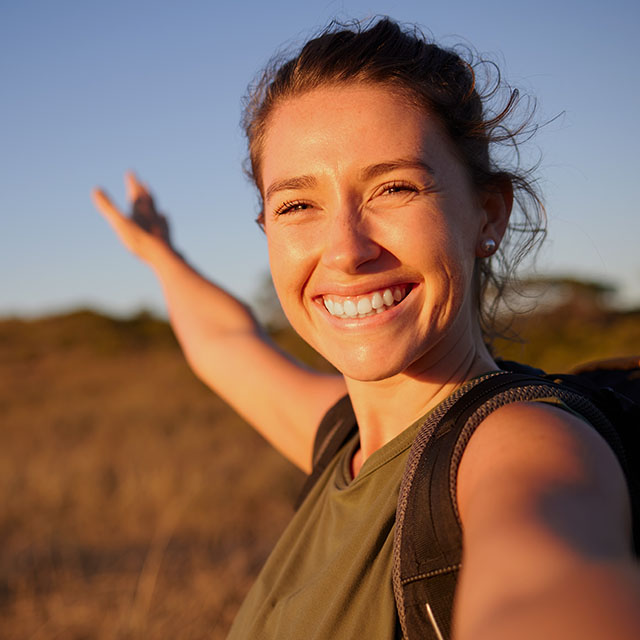 Research at IMB is accelerating diagnosis timelines of endometriosis and improving overall treatment. Please donate to our endometriosis fund for Giving Day and help us make a difference to the lives of those living with endometriosis.
Donate to endometriosis research
---