Congratulations to our 2022 Ignite Innovation winner!
Congratulations to Dr Conan Wang, 2022 Ignite Innovation Award winner for his research on reawakening the immune system to fight cancer.
Cancer is a major cause of illness and hospitalisation in Australia. Whilst deaths from cancer have declined overall, treatments cause severe side effects and can leave cancer patients with longterm issues.
A new frontier in cancer treatment involves unleashing the full strength of the immune response to kill cancer cells. To improve on the existing treatments that use this strategy, Dr Conan Wang will harness mini-proteins called peptides. Peptides have the same activity as the antibodies currently in use, but their smaller size offers additional benefits, including significantly increased tumour penetration and they are easier to modify, making them suitable as diagostics and offer the promise of personalised treatments for patients.
Dr Conan Wang will use his prize money to help fast-track the set-up of a manufacturing facility to produce the peptides that could awaken the ability of our immune system to destroy cancer cells and improve treatments for patients. 
See the highlights of the evening at 2022 Ignite Innovation Awards below.
 
Ignite Innovation Finalists
Congratulations to our 2022 Finalists!
Reawakening the immune system to fight cancer
Transforming intensive care units to prevent PTSD
Enhancing early diagnoses to tailor treatment for heart disease
It starts with a spark
IMB is dedicated to delivering research outcomes that make a big impact, but we know that all great inventions and breakthroughs start with a single idea.
Imagine…. A curious medical researcher testing deadly spider venom discovers a way to fast-track recovery in stroke patients. Then a second scientist takes that idea and tests it further, discovering a promising treatment for heart attack victims.
Imagine… Funding ground-breaking treatment for blood diseases, a new way to manage Parkinson's and Alzheimer's disease or a pill that negates the need for costly surgeries.
IMB's talented scientists dared to imagine and are igniting ideas that spark change across the globe and you can all play a pivotal role in turning big ideas into big breakthroughs.

Join us for the Ignite Innovation Showcase to hear from three inspiring finalists, as they passionately pitch their cutting-edge ideas to an audience of philanthropists, investors, fellow researchers and more. Experience the thrill of the annual "Shark Tank-style" live event where researchers pitch their impact projects for seed funding.
Help turn their research into world-leading breakthroughs that will benefit generations to come. Your support could be the catalyst to help our scientists gain wider investment in lifesaving ideas and new treatments.
---
2021 Ignite Innovation winner goes from strength to strength
Imagine a $10 bandage replacing a $100,000 oxygen therapy
A spark of inspiration can come at any time and anywhere - even underwater. Dr Melanie Oey, a researcher and keen SCUBA diver, was on a dive one day when she saw a sea slug, which breathes underwater using oxygen produced by microalgae on its skin. It sparked an idea in Dr Oey, a microalgae researcher herself: a translucent bandage containing microalgae that generate oxygen, which is essential for all stages of wound healing and can be available immediately. Dr Oey's spark of inspiration won her the 2021 Ignite Innovation Showcase, and she is now partnering with doctors and industry to progress her idea into reality.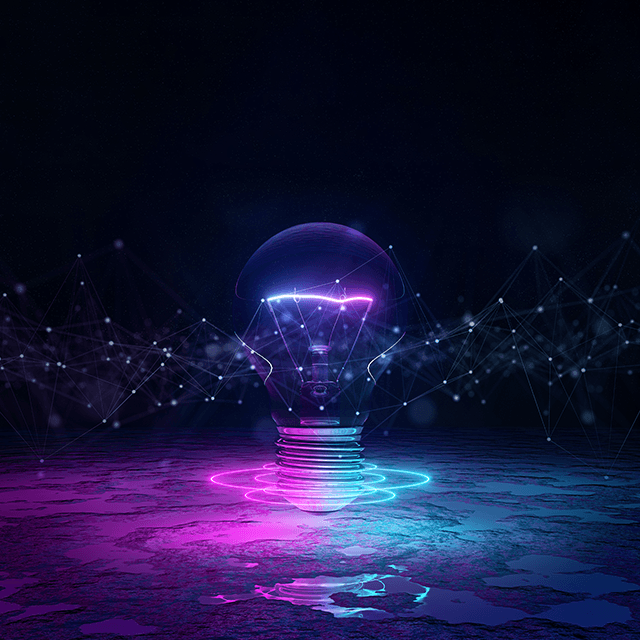 Ignite Innovation seed funding frees the next generation of scientists to look at problems with fresh eyes, explore out-of-the-box solutions and create genuine, lasting impact.
Help spark the next innovative idea by donating to the Ignite Innovation Fund.
Ignite Innovation Highlights
Contact
For more information about Ignite Innovation Showcase or IMB, contact
IMB Advancement team